Q and A: Designer Melissa Hillas
Gypsetgirl turned her love of travel into a blog and business.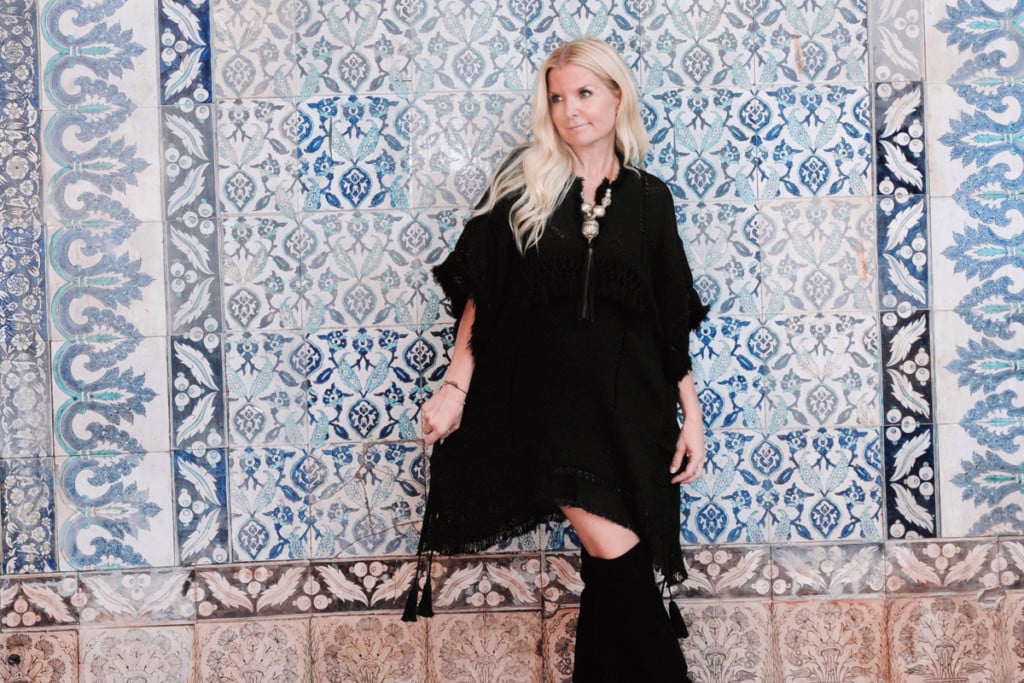 Designer Melissa Hillas fuses the nomadic lifestyle of a gypsy with the sophistication and global reference of the jet set for her fashion brand and blog.
What inspired you to merge travel, writing and fashion into one business?
While travelling, I saw different types of textiles, jewelry and stones. I always felt like I was born into the wrong generation. I should have been born in the '60s, and I have always wanted to move around. I'm into reading Ralph Waldo Emerson, Burroughs and Jack Kerouac. I studied literature in school so I've always been writing and reading, especially about adventure.
Describe your fashion collections.
The inspiration for my resort collection is Marrakesh. My great-grandparents lived there as expats after World War II, so I grew up looking at their photos and hearing stories. The resort line is more bohemian in the sense that it's free-flowing, but the collection I just finished for fall/winter 2017 is called Rock and Roll Nomad. There's lots of leather and supple textures in the collection; while you look glam and hip, you'll be comfortable. It's great for day-to-day.
What made you decide to blog about the nomad lifestyle?  
My home base is Rhode Island, but I travel frequently. I wanted to document what I see throughout the world. Not everyone has the ability to be somewhat nomadic and travel the way I do. The feedback I get from my blog is that even if people can't take that bucket list trip now, they feel they live vicariously through me. And by purchasing the clothes and accessories, they have the essence of the experience.
What are some of the more exotic destinations you have been?
I've been to Marrakesh in Morocco five times, sailed the Balearic Islands in Spain and the Aeolian Islands in Southern Italy, driven across South Africa, eaten my way through Portugal and spent time on Mauritius and Reunion, which are both in the Indian Ocean near Madagascar. But I think the week I spent in the Sahara Desert for a festival called Restival was the most epic experience I've ever had. The stories of these trips are on my blog.
Do you wear a lot of your designs when you are out and about?
Yes, I have jewelry and bags too. The bags are made by the Berber tribe in the Atlas Mountains of Morocco. The artisans use lamb leather and vintage Moroccan textiles. The bags come in different styles and sizes. The jewelry is made in Morocco as well, out of beads I choose from in the souk in Marrakesh. Souks are labyrinths and you can find everything there.
What other materials do you use in your collection?
Jersey, velvet, leather, silk, cotton, linens and embroidery. There has been a lot of bohemian style in recent seasons. Some people say it's "trending," but in my opinion it's not going anywhere. With all of the festivals emerging and the many fab women going to them, I think it's here to stay.
gypsetgirl.com