Q-and-A With Jeffrey Osborne
The musician's popular Celebrity Classic returns August 7.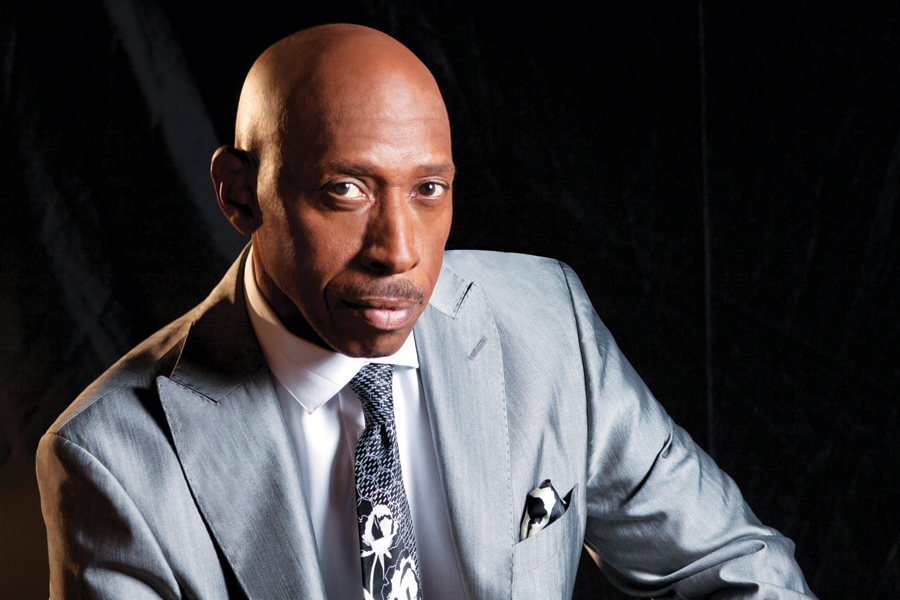 Why is Rhode Island so close to your heart? I was born and raised here. I left Providence when I was twenty years old. I met the group L.T.D. coming through my hometown. I went to see them perform at a nightclub after I got a call from someone who said, "You have to come down and see this group. There are ten black musicians," and I was like, "I haven't seen ten black musicians in Rhode Island — ever." I went to see them, and their drummer had just been taken to jail for smoking marijuana outside the club. Now this was 1970, so that was a major offense. I walked in and the club owner said, 'Can you finish the night up with these guys?' They were playing top forty music. I played a few songs, and the next thing I knew, they asked me to join the group. That's how I got my start.
You come from a musical family. How often do you return to Rhode Island? I am the youngest of twelve from Providence. Most of my siblings have passed and I am the youngest. I come back to Rhode Island every year. My brother Clay was probably one of the greatest jazz singers in Rhode Island. I started this tournament in honor of him and we give music scholarships out through the Clay Osborne Foundation.
Which celebrities are coming to the Classic this year? Magic Johnson is basically the host of my tournament, and he is one of the reasons it has been so successful. We have so many great people every year. Smokey Robinson, the O'Jays, Johnny Gill, Bell, Biv and DeVoe and Philip Bailey from Earth, Wind and Fire. Last year, we had Sugar Ray Leonard and all the comedians: George Lopez, Chris Tucker, Cedric "the Entertainer," Sinbad. Then you also have local celebs like Coach Cooley from Providence College.
The events support six different charities. What are they and why did you select them? The charities we have are the Rhode Island Philharmonic Music School, the Boys and Girls Club of Providence, the MET School, St. Mary's Home for Children, Amos House and Button Hole, a nine-hole golf course that travels to schools to teach kids how to golf. They are based on helping and educating children. The only charity that doesn't focus only on children is Amos House and what they do is so heartfelt that I couldn't ignore them. A lot of them focus on the arts. That's where I got my start so I want to give back.
What do you like to do when you are in Rhode Island? I like to pig out! I live in California so I crave seafood because I grew up around the best seafood in Rhode Island. I make it a point to eat as much seafood as I can at Matunuck Oyster Bar. I love Bacaro. It's the best pizza in the world. There are certain things you have to do. I am real health conscious but I still end up eating one of those wieners! jeffreyosborneclassic.org