Q-and-A With Glee Gum Founder Deborah Schimberg
Her Providence company makes all-natural Glee Gum.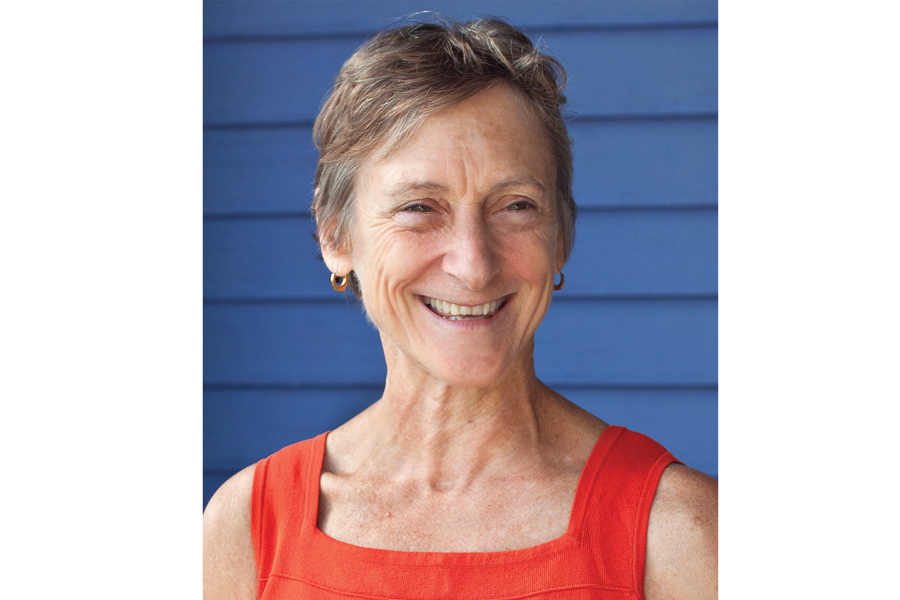 A stone castle stands on Providence's South Side surrounded by asphalt and an urban garden. Something special is happening inside the former gas station, built in 1924. Behind its walls, a group of people are slaying dragons: They're changing how the world chews gum.
Deborah Schimberg is the founder and CEO of Verve, a company that creates natural, fair trade and non-GMO gum, and candy with no artificial colors or sweeteners and no preservatives. While her business has been headquartered in Providence for nearly twenty years — up until a few months ago, it was run out of her home office — Schimberg recently won the U.S. Small Business Administration's award for Rhode Island Woman-Owned Small Business of the Year.
She founded the Southside Community Land Trust's urban farm and, during that time, she won a Kellogg fellowship to travel to Guatemala to learn about sustainability. On her journey, she became fascinated by chicle, the natural raw material derived from sapodilla trees grown in the Petén region of Mexico and Guatemala. The tree sap was used to create gum before cheaper petroleum-based synthetics replaced it after World War II. Schimberg brought back a block of chicle and set her mind to making gum. It wasn't as hard as she thought — even before the age of the Internet — and an idea was born.
Verve was founded in 1995, with its first product, a make-your-own gum kit for kids, hitting toy store shelves in 1996. Chocolate and gummy kits and packaged gum followed soon after. All-natural Glee Gum is sold nationwide and in Canada at Whole Foods, Dave's Marketplace and small food co-ops and coffee shops, and Glee Gum pops (the world's first all-natural, gum-filled lollipops) are hitting store shelves this summer. The company is now the largest producer of chicle-based gum in the United States.
Glee Gum is a natural and sustainable alternative to mainstream gums. "The growth of the company has coincided with a national trend of interest in natural and local foods, more transparency in terms of what ingredients people are ingesting, and supply chain concerns about how things are made, where they're made and under what conditions," says Schimberg.
By harvesting chicle, the chicleros preserve the trees while supporting their families. "You don't chop down the tree; you can use it over and over. The forests are not destroyed and people have a sustainable source of income," says Schimberg. "If you can accomplish all of that by simply chewing natural gum, it's pretty amazing, right?" gleegum.com