Q-and-A With Bachelor Jared Haibon
The reality show veteran and Federal Hill manager reveals why he now hates roses.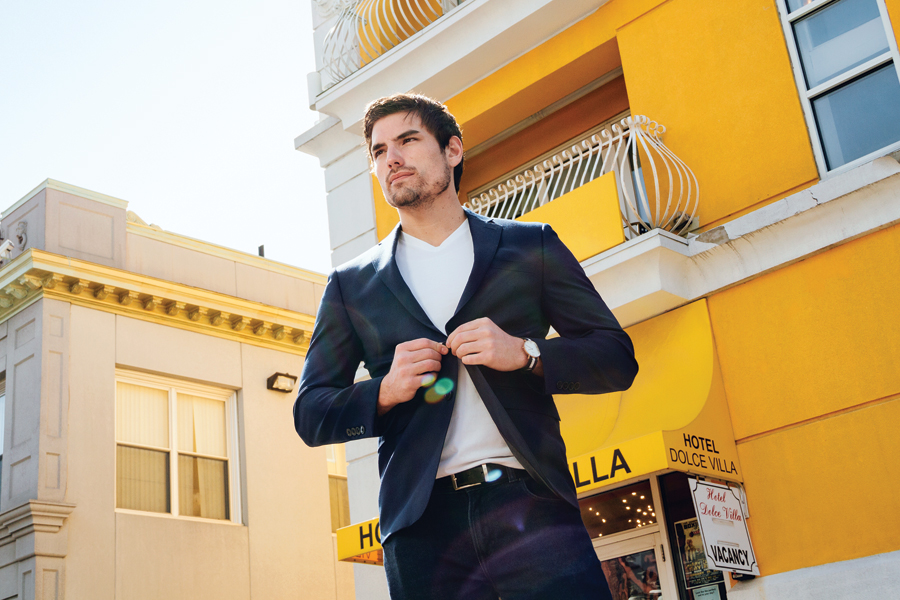 Warwick native Jared Haibon didn't even apply for last year's season of the reality TV series "The Bachelorette." His good friend nominated the Providence Oyster Bar and Federal Taphouse restaurant manager to appear on the show. When Haibon got a call from a Los Angeles phone number, he let it go straight to voicemail. Later on, he listened to the message: "This is ABC's 'The Bachelor,' and your friend Crystal nominated you, and we would like to get to know you."
Haibon, single and twenty-six at the time, decided to go through the casting process, and after trips to New York and Los Angeles for interviews, the show's producers narrowed down the field. An introduction video featuring him in the capital city — wearing a "Love Man" T-shirt, expressing his appreciation for Super Man and his search to find love — confirmed his spot on the cast for Season Eleven.
It's been almost a year since the Rhode Island College theater and history major, who graduated from the Community College of Rhode Island (CCRI), appeared on last spring's "The Bachelorette." The Ashton Kutcher lookalike made it to the top four finalists until the Bachelorette, Kaitlyn Bristowe, narrowed the men down to her top three suitors. After the finale, Haibon was cast on the follow-up show "Bachelor in Paradise," which brings back favorite personalities from past seasons of "The Bachelor" and "The Bachelorette" to mingle together in Mexico and see if love ignites.
Since becoming a part of "the Bachelor family," Haibon's life has changed forever. He continues to manage both restaurants, but now he travels across the country and to Canada for appearances that often raise money for charity. Some women call the restaurants requesting his schedule, but his workplace never gives it out. "A lot of people come in and recognize me. They'll do a double-take," he says. "I don't want to be bombarded, but the good thing is I can always retreat and go in my office and be by myself. Most of the time, it's wonderful."
The charismatic and chivalrous twenty-seven-year-old is candid when it comes to sharing his experiences on reality television. "It's nerve-wracking, certainly. You are afraid to say anything. It only takes one wrong phrase," he says. "At the same time, producers told us early on, they would never make a good guy look like a bad guy, or a bad guy look like a good guy. How you are perceived is how you will be shown, and it's true as I watch back. They would never intentionally try to ruin your life."
Haibon is still single, and he now has an aversion to red roses. "I don't think I can ever get a girl a dozen red roses in my life," he says. But he would consider going back on another reality show. "I'd possibly do it again, because I've been through it and I have an idea of how to handle myself and go about it," Haibon says. "I am not sure it would make it any easier, but I believe in the process. If it was easy, then it's probably not worth it."