Q-and-A: Meet Miss Gay Rhode Island 2015: Complete Destruction
The local drag queen shares plans for this year's Rhode Island Pride Festival.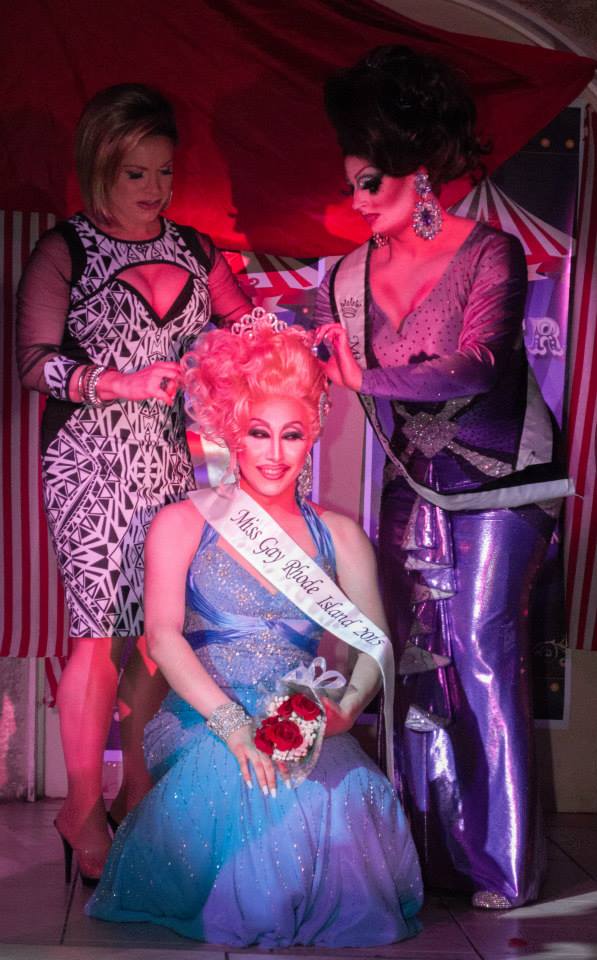 What does it mean to you to be the 2015 Miss Gay Rhode Island?
It is a humbling situation, to be chosen as one of several representatives for our local community. It means facing a lot of work to build events that encourage unity and giving back. But it is something I am looking forward to. I feel restless sometimes, as if I'm not doing enough for the larger picture, and that's what inspired me to run for the title. I know a year isn't a lot of time, but I feel very confident in what can be accomplished by myself and the other sash-and-crown-bearers!
There's a lot of drag talent in Rhode Island. What do you think helped you best the competition?
There is definitely so much talent, and new drag performers seem to be popping up every day. I find it terribly exciting! I am not afraid to take risks with ideas, and I am also able to focus and apply myself and this part of my art to specific tasks presented, as well as focus on what it would mean to be a title-holder as far as community outreach and inclusion. Everyone did a phenomenal job in the pageant and I was holding my breath for many minutes.
Your makeup is incredible. Do you have a background in stage makeup and where do you find your inspiration?
Thank you so much! I am, for the most part, self taught with makeup. Tips and tricks from close friends and the internet alike have helped me develop myself in it. I've used it for several theater shows that I have been a part of as well. I take inspiration, quite honestly, from everything. We live in a culture that is saturated with imagery, with instant access to hundreds of stock photos of flowers or stills from cinema classics, and I definitely keep a visual catalog of shapes and designs and color schemes that I want to pull into future looks.
Complete Destruction. Photo by Daniel Gagnon.
What can we expect at this year's PrideFest?
PrideFest is always a unifying event; everyone celebrates who they are and joins together. It's an electric time to celebrate how far we have come. It's a time of even more passionate discussion of what the LGBTQ community requires to further our equal rights as human beings. I hear there are lots of rainbows and a parade, too, and I love a good parade.
What is your goal for Pride Rhode Island and what other organizations do you help support?
It's hard to pinpoint one specific sentence that states all that I want to do, but I can definitely say I'm excited to bring some unusual and fun ideas for events to the planning table, and I want to be a channel for voicing any concerns about our little corner of the coast, and the world at large. I'm involved with the Imperial Court of Rhode Island which is another fantastic organization in our fair city, and I just try to attend as many things as my little (giant) feet can carry me to.
PrideFest is June 20. Get all the details at prideri.com.