Publisher's Note: Rhode Games
RIM publisher John Palumbo muses on some "only in Rhode Island" moments.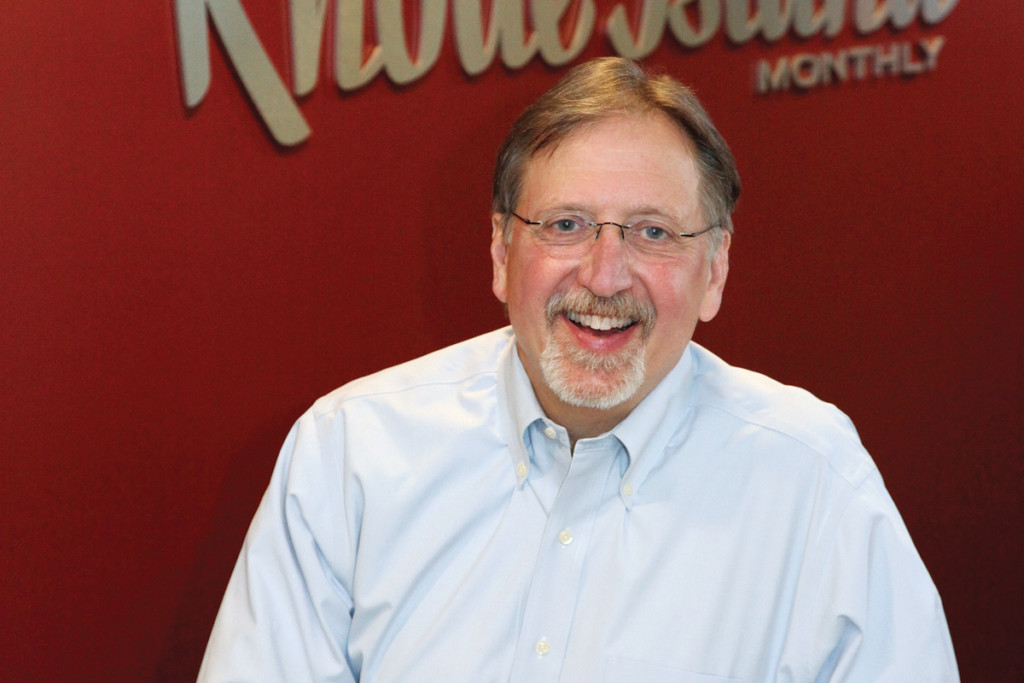 Let's face it. January in Rhode Island is a crap shoot, weather wise. One year we are buried in white stuff and the next it could be flip flops and shorts. Given that unpredictability, winter lovers and haters alike have the opportunity to engage in varying degrees of self-pity and misery.
Enter the magic elixir we produce this time of year: An issue that is fun, pokes fun and might engage you in fun, whether you are waxing your skis or your surfboard.
We've included our annual Rhode Island Red Awards (proudly debuting in 1989), a flash back at the silliness that actually happened and was reported in the media in the last year. It's enough to make you shake your head and say "only in Rhode Island."
There's also the cover story, "How Rhody Are You?," our look at the full Rhody, complete with tests, passing grades and something to gauge your Rhodyworthiness. I turned a mirror on yours truly with a couple of (from my perspective) dyed in the wool true Rhode Island traits to see whether I'd pass the test:
● You know the drive-through staff by name at more than three Dunkin' Donuts — check.
● You refer to our elected officials by first name when discussing politics even though you may not have been introduced — check.
● You attend and get excited at both PC and URI basketball games with the appropriate team colors — check.
● You wear Rhode Island themed T-shirts on vacation as a lure to find other natives, no matter how remote the location (and it usually has a 95 percent success rate) — check.
● You regularly drink Narragansett lager with friends who are craft beer snobs and enjoy it — check.
● You still wish "No School Foster Glocester" was heard with the same frequency as it was in your childhood — check.
Remember all you folks who claim residency because you moved here decades ago — you are still newbies to us.
And lastly I would be remiss not to call your attention to a first year collaboration between Rhode Island Monthly and the Rhode Island Foundation. The Common Good Awards were designed to recognize and hopefully encourage corporate philanthropy not through financial measurement, but how that philosophy permeates to the workforce. It is a reminder to us all that many companies in our state balance financial success with civic responsibility.
Enjoy the Rhode. –J.J.P.