DIY Scents at Providence Perfume Co.
Build a perfume for your sweetie or order a pre-made, all-natural scent at this East Side shop.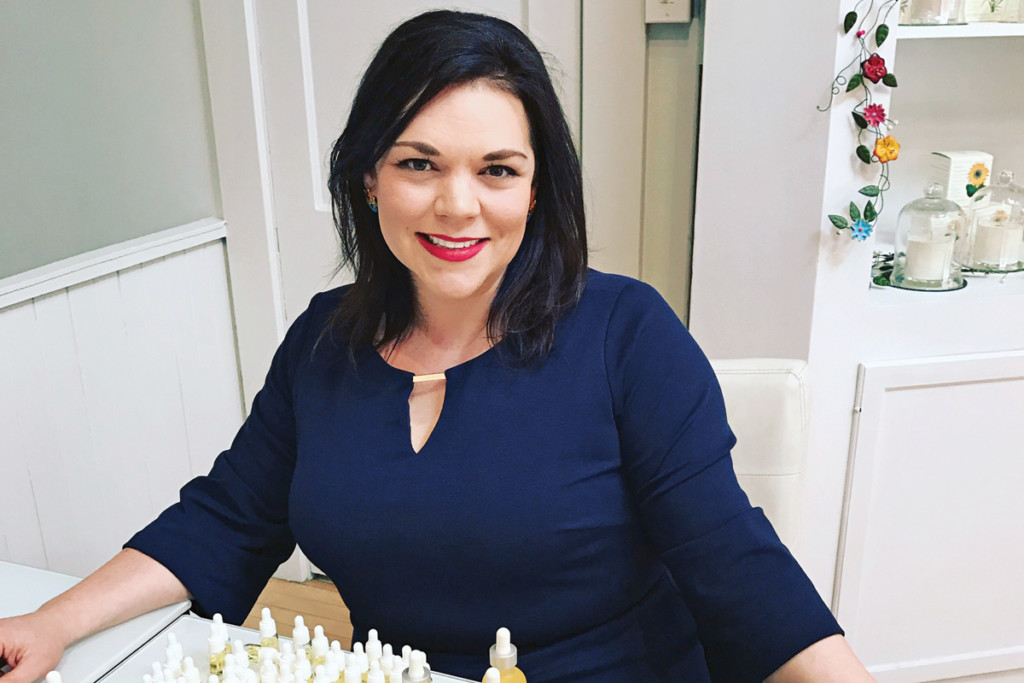 When it comes to perfume, your dream scent probably contains few, if any, natural substances.
"Ninety-nine percent of all perfume today is made from synthetic ingredients," says Charna Ethier, owner of Providence Perfume Co., where she creates 100 percent natural fragrances. As consumers increasingly covet foods, cleaning goods and body products free of chemicals, wearing all-natural perfume makes sense.
"Aroma chemicals are cheap and easy to make, since they're not reliant on nature," says Ethier, "yet they don't evolve over time and take you on a journey."
Take rose essence. The lab-made version consists of one chemical. In nature, rose contains many different scent complexes, which are constantly changing.
Through workshops and classes in the spring and the fall, Ethier explains the art of making perfume. At her shop's build-your-own perfume bar, customers can fashion their own fragrance from more than forty natural scents anytime during store hours.
"Our best-selling item is a gift card for someone to come and make their own custom perfume," Ethier says. Shoppers can choose an empty perfume bottle for the recipient so they can return to the shop to fill it with a one-of-a-kind scent. "It takes the guesswork out of trying to choose something for them because they can make it themselves," she says.
For every perfume, says Ethier, "you have top notes, heart (or middle) notes and base notes and always build a perfume from the base up." Top notes tend to be zippy citrus and spice scents, middle notes flowers (every perfume needs a floral), and base notes resins and woods.
"In cooler weather, people tend to gravitate to sweeter scents like vanilla or cocoa and woodier scents like sandalwood," she says. "They're seeking something soft or comfortable that's like a down blanket to wear in the cooler weather."
Custom perfume formulas are saved in the shop's card catalog for future reference. "Then it's less expensive to remake the custom perfume for them," Ethier says.
Providence Perfume Co. also stocks Ethier's pre-made creations for sale, including top-sellers Moss Gown, Provanilla and a men's cologne called Bay Rum, which is made with local Thomas Tew Rum from Newport.
Whatever you choose, Providence Perfume Co. can help you craft and bottle your personalized scent. providenceperfume.com