Project Unleashed Captures Pets' Final Days
Two Providence-based photographers are capturing the personalities of pets in portraits.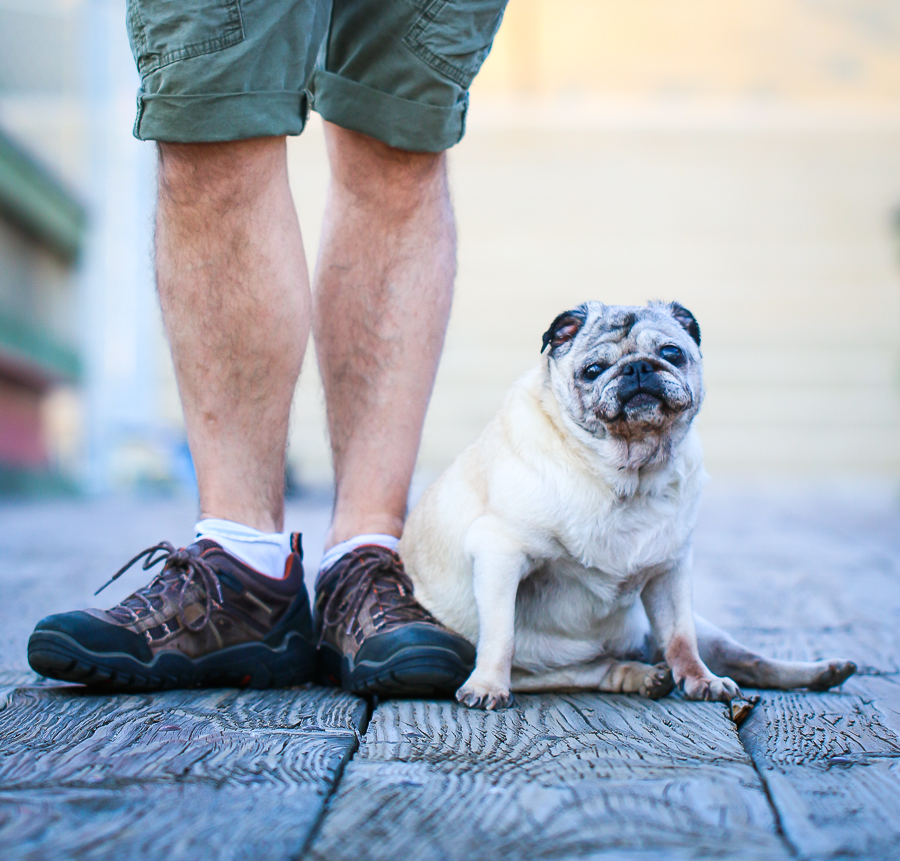 Stephanie Georgia's shepherd mix, Harvey, was incredibly healthy until he started coughing one day nearly three years ago. She brought him to the vet and found out that he had cancer and probably just had days to live.
But he didn't look sick. Georgia started him on chemo and as a professional photographer, spent much of the remaining four months of his life taking pictures of him.
"It was one of those kind of private things, and I didn't think to have anyone take photos of us together," she says.
A picture of Harvey on the day he died.
Inspired by Harvey, Georgia decided that she wanted other pet owners to have photographs of their final time together. Along with photographer Jim Phillips, who contributes to Animal Print magazine, she launched Project Unleashed RI.
The idea is to capture people and their pets as they approach the ends of the lives, bringing out the animals' personalities through portraits with their owners. Georgia and Phillips, who are based in Providence, will travel to anyone's home or favorite spots within an hour's drive, and the resulting photos are free. If people want to keep the pictures private, they can do so. It's not restricted to any particular animal: they're open to snakes. Georgia and Phillips also plan to feature older pets with health problems that are available for adoption, such as Kennedy (pictured above).
(Update on Kennedy, from Georgia: "Hi Stephanie – I'm very happy to tell you that Kennedy has been adopted by a wonderful woman who was looking for a special needs senior – one who is less adoptable – and now has a loving home. Her best friend is a cat. I can't promise you a picture – apparently her new mom does some type of undercover enforcement work, and she wouldn't let me take a picture of her for our Facebook page. I can tell you that the last update I heard was that Kennedy is doing fantastic and that she is dearly loved and will be loved every moment until she takes her last breath.")
Bleu, a springer spaniel with his dad, Todd Watter.
Eventually, Georgia and Phillips hope to build a network of other photographers around Rhode Island and in other states to contribute so they can reach more pet owners.
You can find out more about Project Unleashed at projectunleashedri.com.
Freddy, a shepherd whose mom was Joelle Brohen.