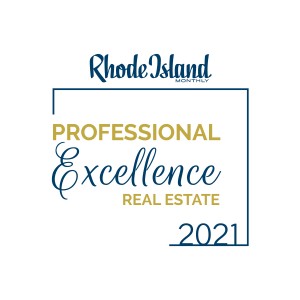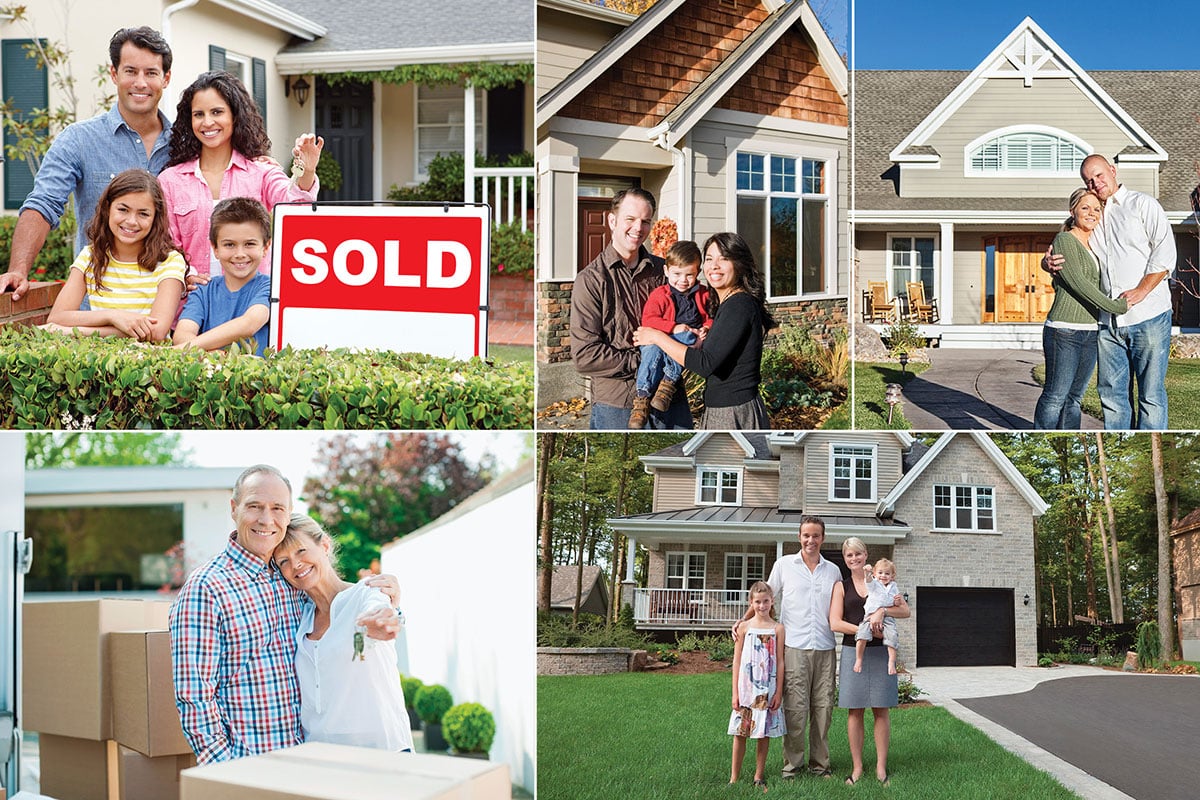 Rhode Island Monthly is proud to showcase our third annual Professional Excellence in Real Estate honorees on the following pages. This special section was put together to provide our readers with advice, resources and a list of some of the leading professionals for buying or selling a home. We hope you consider utilizing one of these honorees for your real estate needs.
To create this list of winners, Rhode Island Monthly contracted nationally recognized DataJoe Research to facilitate a multifaceted research campaign comprised of online surveys, phone calls, and internet research. All real estate agents licensed by the state of Rhode Island were eligible. DataJoe's proprietary scoring algorithm factored in 2019 sales and transaction volume, professional standing and peer nominations. DataJoe also surveyed over 5,000 area mortgage and title professionals and collected their feedback as an additional scoring factor. This list of Professional Excellence in Real Estate honorees represents approximately 5% of agents in Rhode Island that scored highest in the surveys. Agents do not and cannot pay to be included as part of this list. We recognize that there are many good real estate agents who are not represented on this list as it is only a sampling of the talented professionals in our area.
Attention all real estate agents!
Our Professional Excellence in Real Estate awards program recognizes those individuals named among the leading professionals in the field. Honorees are chosen based on several criteria ranging from home sales, feedback from professionals in related fields, professional standing, home buyers & sellers' input, peer reviews and other data collected by a leading third-party survey company. Our survey partner will be sending out our 2022 survey this October, and we hope you will participate. While their database likely includes your information, we encourage you to go to rimonth.ly/REsurvey to add your information to ensure your participation.
If you need real estate services consider using one of the real estate agents below.
Blackstone Valley
Cumberland
Deb Blanchet, RE/MAX Town & Country, 2081 Diamond Hill Rd., Cumberland, RI 02864, 401-335-3344, blanchetgroup.com
John Blanchet, RE/MAX Town & Country, 2081 Diamond Hill Rd., Cumberland, RI 02864, 401-335-3344, blanchetgroup.com
Nancy Casimiro, Coldwell Banker Cumberland, 1985 Mendon Rd., Cumberland, RI 02864, 401-333-0010, coldwellbanker.com
Kathleen Bain Farrell, RE/MAX Town & Country, 2081 Diamond Hill Rd., Cumberland, RI 02864, 401-334-3456, remax.com
Janice Geddes, Residential Properties LTD, 2370 Diamond Hill Rd., Cumberland, RI 02864, 401-457-1377, residentialproperties.com
Michael Plante, Residential Properties LTD, 2370 Diamond Hill Rd., Cumberland, RI 02864, residentialproperties.com
David Serpa, Coldwell Banker Cumberland, 1985 Mendon Rd., Cumberland, RI 02864, 401-333-0010, coldwellbankerhomes.com
Lincoln
David Boisvert, Keller Williams Realty, 14 Breakneck Hill Rd., Ste. 101, Lincoln, RI 02865, 401-533-2976, boisverthomes.kw.com
Pete Dufresne, Keller Williams Realty, 14 Breakneck Hill Rd., Ste. 101, Lincoln, RI 02865, 401-334-3334, kw.com
Reena Gleason, Keller Williams Realty, 14 Breakneck Hill Rd., Ste. 101, Lincoln, RI 02865, 401-333-4900, reenagleason.kw.com
Arianne Tanasio, Tanasio Realty Advisors, 872 Smithfield Ave., Ste. 100, Lincoln, RI 02865, 401-305-7888, tanasiorealty.com
North Providence
Melissa Perrille, Melissa Perrille Real Estate Group, 1599 Smith St., North Providence, RI 02911, 401-336-6105, soldwithmelissa.com
Pawtucket
Sherri Mercurio, The Mercurio Group Real Estate, 641 Armistice Blvd., Pawtucket, RI 02861, 401-699-6666, sherrimercurio.com
Smithfield
Nathan Clark, Nathan Clark Real Estate, 39 Cedar Swamp Rd., Smithfield, RI 02917, 401-232-7661, nathanclarkteam.com
Ed Duffy, Alltown Real Estate, 357 Putnam Pike, Ste. 2, Smithfield, RI 02917, 401-949-5400, alltownri.com
Valerie Girouard, HomeSmart Professionals Real Estate, 550 Douglas Pike, Smithfield, RI 02917, 401-921-5011, homesmart.com
Christina Israel, HomeSmart Professionals Real Estate, 550 Douglas Pike, Smithfield, RI 02917, 401-921-5011, homesmart.com
Karl A. Martone, RE/MAX Properties, 696 Douglas Pike, Smithfield, RI 02917, 401-232-7900, remax.com
Lori McCaughey, HomeSmart Professionals Real Estate, 550 Douglas Pike, Smithfield, RI 02917, 401-921-5011, homesmart.com
Scott A. McGee, RE/MAX Properties, 696 Douglas Pike, Smithfield, RI 02917, 401-356-1519, remax.com
Karen Moreau, HomeSmart Professionals Real Estate, 550 Douglas Pike, Smithfield, RI 02917, 401-921-5011, homesmart.com
Michael Pereira, HomeSmart Professionals Real Estate, 550 Douglas Pike, Smithfield, RI 02917, 401-921-5011, homesmart.com
Woonsocket
Duane Boucher, RE/MAX Premier Properties, 600 Cass Ave., Woonsocket, RI 02895, 401-766-2200, boucherrealestate.com
East Bay
Barrington
Christina Ardente, Residential Properties LTD, 259 County Rd., Barrington, RI 02806, 401-457-1350, residentialproperties.com
Patricia Bain, RE/MAX River's Edge, 300 County Rd., Barrington, RI 02806, 401-245-2000, riversedgeri.com
Midge Carolan Berkery, Mott & Chace Sotheby's International Realty, 210 County Rd., Barrington, RI 02806, 401-245-3050, mottandchace.com
Jennifer Boland, Mott & Chace Sotheby's International Realty, 210 County Rd., Barrington, RI 02806, 401-245-3050, mottandchace.com
Kris Gladding Chwalk, Residential Properties LTD, 259 County Rd., Barrington, RI 02806, 401-245-9600, residentialproperties.com
Anna Stookey Clancy, Residential Properties LTD, 259 County Rd., Barrington, RI 02806, 401-245-9600, residentialproperties.com
David Coleman, Mott & Chace Sotheby's International Realty, 210 County Rd., Barrington, RI 02806, 401-245-3050, mottandchace.com
Carolyn Coleman, Mott & Chace Sotheby's International Realty, 210 County Rd., Barrington, RI 02806, 401-245-3050, mottandchace.com
Elizabeth Cooper, Residential Properties LTD, 259 County Rd., Barrington, RI 02806, residentialproperties.com
Beth Davis, Mott & Chace Sotheby's International Realty, 210 County Rd., Barrington, RI 02806, 401-282-8876, mottandchace.com See ad
Lindsey Duckworth, Mott & Chace Sotheby's International Realty, 210 County Rd., Barrington, RI 02806, 508-284-0158, mottandchace.com See ad
Laurie Fletcher, Residential Properties LTD, 259 County Rd., Barrington, RI 02806, 401-457-1318, residentialproperties.com
Ted Friedman, Residential Properties LTD, 259 County Rd., Barrington, RI 02806, friedmangroupri.com
Marybeth Frye, Mott & Chace Sotheby's International Realty, 210 County Rd., Barrington, RI 02806, 401-245-3050, mottandchace.com
Joyce Hughes, Residential Properties LTD, 259 County Rd., Barrington, RI 02806, 401-323-1416, residentialproperties.com See ad
Kim Ide, Mott & Chace Sotheby's International Realty, 210 County Rd., Barrington, RI 02806, 401-245-3050, mottandchace.com
Elizabeth Kirk, Residential Properties LTD, 259 County Rd., Barrington, RI 02806, 401-225-0371, kirk-schryver.com See ad
Tracy LeRoux, Link Real Estate, 184 County Rd., 2nd Fl., Barrington, RI 02806, 401-289-2600, thelinkagencyus.com
Jan Malcolm, Residential Properties LTD, 259 County Rd., Barrington, RI 02806, 401-457-1767, residentialproperties.com
Janet Maloy, Residential Properties LTD, 259 County Rd., Barrington, RI 02806, 401-457-1326, residentialproperties.com
Tracey Orchard, Residential Properties LTD, 259 County Rd., Barrington, RI 02806, 401-457-1769, residentialproperties.com
Allison Oster Dessel, Mott & Chace Sotheby's International Realty, 210 County Rd., Barrington, RI 02806, 401-339-6316, mottandchace.com See ad
Kerri Payne, Residential Properties LTD, 259 County Rd., Barrington, RI 02806, 401-245-9600, residentialproperties.com
Eddie Rayden, Residential Properties LTD, 259 County Rd., Barrington, RI 02806, 401-894-6344, residentialproperties.com See ad
Nancy Ryan, Residential Properties LTD, 259 County Rd., Barrington, RI 02806, 401-245-9600, residentialproperties.com See ad
Lisa Schryver, Residential Properties LTD, 259 County Rd., Barrington, RI 02806, 401-225-0371, kirk-schryver.com See ad
Barbara Stamp, Residential Properties LTD, 259 County Rd., Barrington, RI 02806, 401-245-9600, residentialproperties.com
Monica VanDeventer, Mott & Chace Sotheby's International Realty, 210 County Rd., Barrington, RI 02806, 401-245-3050, mottandchace.com
Nancy Weaver, Residential Properties LTD, 259 County Rd., Barrington, RI 02806, 401-837-2355, residentialproperties.com See ad
Bristol
Ryan Fonseca, Century 21 Topsail Realty, 729 Hope St., Bristol, RI 02809, 401-254-1900, century21.com
Debra Jobin, RE/MAX River's Edge, 423 Hope St., Unit M1, Bristol, RI 02809, remax.com
Julie Vargas, Century 21 Topsail Realty, 729 Hope St., Bristol, RI 02809, 401-254-1900, c21topsail.com
Christopher Woodard, Keller Williams Realty, 259 Thames St., Bristol, RI 02809, 401-640-3481, kw.com
East Providence
Missie Rose, RE/MAX River's Edge, 8 Dover Ave., East Providence, RI 02914, 401-433-5100, riversedgeri.com
Newport County
Jamestown
Bob Bailey, Lila Delman Real Estate, 19 Narragansett Ave., Jamestown, RI 02835, 401-423-3440, liladelman.com
Michael Dym, Island Realty, 4 East Ferry Wharf, Jamestown, RI 02835, 401-423-2200, islandrealtyri.com
Dianne Grippi, Island Realty, 4 East Ferry Wharf, Jamestown, RI 02835, 401-423-2200, islandrealtyri.com
Carol Hopkins, Island Realty, 4 East Ferry Wharf, Jamestown, RI 02835, 401-423-2200, islandrealtyri.com
Jami Krause, Island Realty, 4 East Ferry Wharf, Jamestown, RI 02835, 401-423-2200, islandrealtyri.com
Nicole Maine, Lila Delman Real Estate, 19 Narragansett Ave., Jamestown, RI 02835, 401-789-6666, liladelman.com
Cynthia Moretti, Lila Delman Real Estate, 19 Narragansett Ave., Jamestown, RI 02835, 401-848-2101, liladelman.com
Pila Pexton, Lila Delman Real Estate, 19 Narragansett Ave., Jamestown, RI 02835, 401-848-2101, liladelman.com
Ginny Prichett, Island Realty, 4 East Ferry Wharf, Jamestown, RI 02835, 401-423-2200, islandrealtyri.com
Benjamin Thomas, Lila Delman Real Estate, 19 Narragansett Ave., Jamestown, RI 02835, liladelman.com
Robin Tregenza, Island Realty, 4 East Ferry Wharf, Jamestown, RI 02835, 401-423-2200 ext. 12, islandrealtyri.com See ad
Middletown
Katy Donovan, Keller Williams Realty, 47 Valley Rd., Middletown, RI 02842, 401-845-9200, connectrealestategroupri.com See ad
Connor Dowd, Keller Williams Realty, 47 Valley Rd., Middletown, RI 02842, 401-845-9200, connordowd.com See ad
Joy Gilkeson, Keller Williams Realty, 47 Valley Rd., Middletown, RI 02842, 401-845-9200, joygilkeson.com See ad
Tracie Hall, Keller Williams Realty, 47 Valley Rd., Middletown, RI 02842, 401-845-9200, traciehallrealestate.com See ad
Jennifer Hilton, Keller Williams Realty, 47 Valley Rd., Middletown, RI 02842, 401-845-9200, jennhilton.com See ad
Chad Kritzas, HomeSmart Professionals Real Estate, 936 Aquidneck Ave., Ste 1A, Middletown, RI 02842, 401-921-5011, callchad.com
John Long, HomeSmart Professionals Real Estate, 936 Aquidneck Ave., Ste 1A, Middletown, RI 02842, 401-921-5011, homesmart.com
Mehdi Mechtaly, Keller Williams Realty, 47 Valley Rd., Middletown, RI 02842, 401-845-9200, mehdisells.com See ad
Maureen Mills, Keller Williams Realty, 47 Valley Rd., Middletown, RI 02842, 401-845-9200, kw.com See ad
Belinda Nattress, Keller Williams Realty, 47 Valley Rd., Middletown, RI 02871, 401-845-9200, coastalcollectivehomes.com See ad
Holly Prentice, Keller Williams Realty, 47 Valley Rd., Middletown, RI 02842, 401-845-9200, hollyprenticerealty.com See ad
Samantha Rua, Keller Williams Realty, 47 Valley Rd., Middletown, RI 02842, 401-845-9200, facebook.com/SamanthaRuaRealtor/ See ad
Carol Simjian, Keller Williams Realty, 47 Valley Rd., Middletown, RI 02842, 401-845-9200, yourkwagent.com
David Travers, Keller Williams Realty, 47 Valley Rd., Middletown, RI 02842, kellerwilliamsofnewport.yourkwoffice.com See ad
Benjamin Willett, Keller Williams Realty, 47 Valley Rd., Middletown, RI 02842, 401-845-9200, kw.com See ad

Newport
Jose Aguon, Gustave White Sotheby's International Realty, 37 Bellevue Ave., Newport, RI 02840, 401-849-3000, gustavewhite.com See ad
Annie Becker, Lila Delman Real Estate, 3 Memorial Blvd., Newport, RI 02840, 401-848-2101, liladelman.com
Arthur Chapman, William Raveis, 268 Bellevue Ave., Newport, RI 02840, 401-846-3800, raveis.com
Jessica Chase, Gustave White Sotheby's International Realty, 37 Bellevue Ave., Newport, RI 02840, 401-849-3000, gustavewhite.com See ad
Grace Cimo McCluskey, Gustave White Sotheby's International Realty, 37 Bellevue Ave., Newport, RI 02840, 401-849-3000, gustavewhite.com See ad
Edith A. Cushing, RE/MAX Professionals, 55 Memorial Blvd., Newport, RI 02840, ecushing-smcelroy.com
Shari Dailey, Lila Delman Real Estate, 3 Memorial Blvd., Newport, RI 02840, 401-848-2101, liladelman.com
Tim Dargan, Teri Degnan Real Estate & Consulting, LTD, 77 Dr. Marcus F. Wheatland Blvd., Newport, RI 02840, 401-345-7070,teridegnan.com See ad
Teri Degnan, Teri Degnan Real Estate & Consulting, LTD, 77 Dr. Marcus F. Wheatland Blvd., Newport, RI 02840, 401-619-8222, teridegnan.com
Kimberly Doherty, Lila Delman Real Estate, 3 Memorial Blvd., Newport, RI 02840, 401-848-2101, liladelman.com
Michelle Drum, Gustave White Sotheby's International Realty, 37 Bellevue Ave., Newport, RI 02840, 401-849-3000, gustavewhite.com See ad
Kim Fleming, Gustave White Sotheby's International Realty, 37 Bellevue Ave., Newport, RI 02840, 401-849-3000, gustavewhite.com See ad
Cathy Furtado, RE/MAX Professionals, 55 Memorial Blvd., Newport, RI 02840, 401-849-0100, cathyfurtado.remax.com
Kate Kirby Greenman, Gustave White Sotheby's International Realty, 37 Bellevue Ave., Newport, RI 02840, 401-849-3000, gustavewhite.com See ad
Ryan Hazinakis, Keller Williams Realty, 37 Howard St., Newport, RI 02840, hazinakisteam.com
David Huberman, Gustave White Sotheby's International Realty, 37 Bellevue Ave., Newport, RI 02840, 401-849-3000, gustavewhite.com See ad
Dina Karousos, Gustave White Sotheby's International Realty, 37 Bellevue Ave., Newport, RI 02840, 401-451-6461, gustavewhite.com See ad
Rebecca King, Gustave White Sotheby's International Realty, 37 Bellevue Ave., Newport, RI 02840, 401-849-3000, gustavewhite.com See ad
Michelle Kirby, Gustave White Sotheby's International Realty, 37 Bellevue Ave., Newport, RI 02840, 401-849-3000, gustavewhite.com See ad
Eric Kirton, Lila Delman Real Estate, 3 Memorial Blvd., Newport, RI 02840, 401-848-2101, liladelman.com
David Lawrence, Lila Delman Real Estate, 4 Memorial Blvd., Newport, RI 02840, 401-274-1644, liladelman.com
Kate Leonard, Lila Delman Real Estate, 5 Memorial Blvd., Newport, RI 02840, 401-848-2101, liladelman.com
Paul Leys, Gustave White Sotheby's International Realty, 37 Bellevue Ave., Newport, RI 02840, 401-849-3000, gustavewhite.com See ad
Nicole Lucenti, Gustave White Sotheby's International Realty, 37 Bellevue Ave., Newport, RI 02840, 401-439-9581, gustavewhite.com See ad
Bertie MacGowan, Gustave White Sotheby's International Realty, 37 Bellevue Ave., Newport, RI 02840, 401-849-3000, gustavewhite.com See ad
Kara Malkovich, Gustave White Sotheby's International Realty, 37 Bellevue Ave., Newport, RI 02840, 401-849-3000, gustavewhite.com See ad
Jennifer O'Hora Lawrence, Lila Delman Real Estate, 3 Memorial Blvd., Newport, RI 02840, 401-619-8999, liladelman.com
Kristin Parella, Lila Delman Real Estate, 4 Memorial Blvd., Newport, RI 02840, 401-848-2101, liladelman.com
Ann (Annie) Ritterbusch, RE/MAX Professionals, 55 Memorial Blvd., Newport, RI 02840, 401-862-9192, homesinnewportri.com See ad on page 66
Kate Rooney, Gustave White Sotheby's International Realty, 37 Bellevue Ave., Newport, RI 02840, 401-849-3000, gustavewhite.com See ad
William H. Sizeland, RE/MAX Professionals, 55 Memorial Blvd., Newport, RI 02840, 401-849-0100, billsizeland.remax.com
Mike Sweeney, Gustave White Sotheby's International Realty, 37 Bellevue Ave., Newport, RI 02840, 401-849-3000, gustavewhite.com See ad
Alexandra Thursby, Lila Delman Real Estate, 3 Memorial Blvd., Newport, RI 02840, 401-848-2101, liladelman.com
Courtney van Beuren, Lila Delman Real Estate, 4 Memorial Blvd., Newport, RI 02840, 401-848-2101, liladelman.com
Chris West, Gustave White Sotheby's International Realty, 37 Bellevue Ave., Newport, RI 02840, 401-849-3000, gustavewhite.com See ad
Cathy McKone Wicks, Hogan Associates, 129 Bellevue Ave., Newport, RI 02840, 401-225-8555, hoganassociatesre.com See ad on page 66
Elena Wilcox, Gustave White Sotheby's International Realty, 37 Bellevue Ave., Newport, RI 02840, 401-849-3000, gustavewhite.com See ad
Tina Wiley, Gustave White Sotheby's International Realty, 37 Bellevue Ave., Newport, RI 02840, 401-849-3000, gustavewhite.com See ad
Alyce Wright, Lila Delman Real Estate, 3 Memorial Blvd., Newport, RI 02840, 401-662-7993, liladelman.com See ad

Tiverton
Tom F. Timberlake, Tom Timberlake Real Estate, 651 Main Rd., Tiverton, RI 02878, 401-624-2484, tomtimberlake.com
Bridget Torrey, Gustave White Sotheby's International Realty, 3848 Main Rd., Tiverton, RI 02878, 401-849-3000, gustavewhite.com See ad

Providence county
Samuel J. Alba, RE/MAX Innovations, 289 North Main St., Providence, RI 02903, remax.com
Liz Andrews, Mott & Chace Sotheby's International Realty, 100 Exchange St., Providence, RI 02903, 401-314-3000, mottandchace.com
Cherry Arnold, Mott & Chace Sotheby's International Realty, 100 Exchange St., Providence, RI 02903, 401-314-3000, mottandchace.com
Ashley Baccari, Residential Properties LTD, 140 Wickenden St., Providence, RI 02903, 401-553-6311, residentialproperties.com
Lisa Barbary, RE/MAX On the Move, 780 Hope St., Providence, RI 02906, 401-533-7747, remax.com
Judy Chace, Mott & Chace Sotheby's International Realty, 100 Exchange St., Providence, RI 02903, 401-314-3000, mottandchace.com
Sara Chaffee, Mott & Chace Sotheby's International Realty, 100 Exchange St., Providence, RI 02903, 401-314-3000, mottandchace.com
Judy Croyle, Residential Properties LTD, 140 Wickenden St., Providence, RI 02903, 401-553-6342, residentialproperties.com
Barbara Dacey, Residential Properties LTD, 140 Wickenden St., Providence, RI 02903, 401-553-6322, residentialproperties.com
William Darling, Residential Properties LTD, 140 Wickenden St., Providence, RI 02903, 401-274-6740, residentialproperties.com
James DeRentis, Residential Properties LTD, 140 Wickenden St., Providence, RI 02903, 401-553-6383, thepvdrealestateguy.com See ad
Amy I. Doorley-Lucas, Mott & Chace Sotheby's International Realty, 100 Exchange St., Providence, RI 02903, 401-935-7117, mottandchace.com See ad
Rachael Dotson, Residential Properties LTD, 140 Wickenden St., Providence, RI 02903, 401-484-7015, residentialproperties.com See ad on page 63
Ramiro Encizo, Residential Properties LTD, 140 Wickenden St., Providence, RI 02903, 401-553-6331, residentialproperties.com
Kevin Fox, Residential Properties LTD, 140 Wickenden St., Providence, RI 02903, 401-553-6388, residentialproperties.com
Sam Glicksman, Mott & Chace Sotheby's International Realty, 100 Exchange St., Providence, RI 02903, 401-314-3000, mottandchace.com
Thomas Goss, Real Broker LLC, 312 Benefit St., Providence, RI 02903, 401-640-6894, thegossteam.com
David Hasslinger, Residential Properties LTD, 140 Wickenden St., Providence, RI 02903, 401-553-6320, residentialproperties.com
Sarah Huard, Mott & Chace Sotheby's International Realty, 100 Exchange St., Providence, RI 02903, 401-314-3000, mottandchace.com
Rachel Jones, Residential Properties LTD, 140 Wickenden St., Providence, RI 02903, 401-663-6162, thejonesgroupne.com See ad on page 62
Ellen Kasle, Residential Properties LTD, 140 Wickenden St., Providence, RI 02903, 401-553-6308, residentialproperties.com
Kimberly Marion, Mott & Chace Sotheby's International Realty, 100 Exchange St., Providence, RI 02903, 401-692-1644, mottandchace.com See ad on page 60
Rebecca Mayer, Residential Properties LTD, 140 Wickenden St., Providence, RI 02903, 401-553-6302, residentialproperties.com
Paula Morrison, Residential Properties LTD, 140 Wickenden St., Providence, RI 02903, 401-553- 6326, residentialproperties.com
Jazzmine K. Napolitano, RE/MAX On the Move, 780 Hope St., Providence, RI 02906, 401-225-7070, remax.com
Joy E. Riley, Westcott Properties, 178 Broadway, Providence, RI 02903, 401-421-5300, westcottproperties.com
Joe Roch, Residential Properties LTD, 376 Broadway, Providence, RI 02909, 401-457-3400, residentialproperties.com
Gerri Schiffman, Residential Properties LTD, 140 Wickenden St., Providence, RI 02903, residentialproperties.com
Benjamin Scungio, Mott & Chace Sotheby's International Realty, 100 Exchange St., Providence, RI 02903, 401-314-3000, mottandchace.com
Yvonne Sousa, Century 21 RISE REC, 127 Dorrance St., 5th Floor, Suite 11, Providence, RI 02903, 401-212-6743,
Thomas Wegner, Lila Delman Real Estate, 369 South Main St., Providence, RI 02903, 401-274-1644, liladelman.com
Leza Williamson, Mott & Chace Sotheby's International Realty, 100 Exchange St., Providence, RI 02903, 401-314-3000, mottandchace.com
South County
Block Island
Rosemary Tobin, Lila Delman Real Estate, 61 Dodge St., Block Island, RI 02807, 401-466-8777, liladelman.com
Charlestown
Michael Himmel, Mott & Chace Sotheby's International Realty, 5280 Post Rd., Charlestown, RI 02813, 401-364-6700, mottandchace.com
Christine Holden, Randall Realtors, 4009 Old Post Rd., Charlestown, RI 02813, 401-364-3388, christineholden.randallrealtors.com
Susan Mitchell, Mott & Chace Sotheby's International Realty, 5280 Post Rd., Charlestown, RI 02813, 401-364-6700, mottandchace.com
Ray Mott, Mott & Chace Sotheby's International Realty, 5280 Post Rd., Charlestown, RI 02813, 401-364-6700, mottandchace.com
Stephen Murphy, Mott & Chace Sotheby's International Realty, 5280 Post Rd., Charlestown, RI 02813, 401-364-6700, mottandchace.com
Chris Randall, Randall Realtors, 4009 Old Post Rd., Charlestown, RI 02813, 401-364-3388, randallrealtors.com
Lorraine Randall, Randall Realtors, 4009 Old Post Rd., Charlestown, RI 02813, 401-364-3549, randallrealtors.com
Narragansett
Gregory Arakelian, Lila Delman Real Estate, 41 Ocean Rd., Narragansett, RI 02882, 401-789-6666, liladelman.com
Stephanie Basile, Lila Delman Real Estate, 41 Ocean Rd., Narragansett, RI 02882, liladelman.com
Ruth Bellino, Lila Delman Real Estate, 41 Ocean Rd., Narragansett, RI 02882, 401-789-6666, liladelman.com
Sue Coughlin, Lila Delman Real Estate, 41 Ocean Rd., Narragansett, RI 02882, 401-935-3050, liladelman.com See ad
Michelle Datoli, Mott & Chace Sotheby's International Realty, 20 Narragansett Ave., Unit 909, Narragansett, RI 02882, 401-789-8899, mottandchace.com
Chad Dupuis, Coldwell Banker Narragansett, 1182 Boston Neck Rd., Narragansett, RI 02882, 401-782-6444, coldwellbanker.com
Stella Fitzsimmons, Lila Delman Real Estate, 41 Ocean Rd., Narragansett, RI 02882, 401-789-6666, liladelman.com
Karen Follett, Mott & Chace Sotheby's International Realty, 20 Narragansett Ave., Unit 909, Narragansett, RI 02882, 401-789-8899, mottandchace.com
Alexander Fraioli, Edge Realty RI 1007 Boston Neck Rd., Narragansett, RI 02882, 401-783-1007, edgerealtyri.com
Pawler Garrahan, Lila Delman Real Estate, 41 Ocean Rd., Narragansett, RI 02882, 401-789-6666, liladelman.com
Marnee Grzebien, Mott & Chace Sotheby's International Realty, 20 Narragansett Ave., Unit 909, Narragansett, RI 02882, 401-789-8899, mottandchace.com
John Hodnett, Lila Delman Real Estate, 41 Ocean Rd., Narragansett, RI 02882, 401-789-6666, liladelman.com
Kelly Holmes, Mott & Chace Sotheby's International Realty, 20 Narragansett Ave., Unit 909, Narragansett, RI 02882, 401-789-8899, mottandchace.com
Janet Kermes, Residential Properties LTD, 750 Boston Neck Rd., Narragansett, RI 02882, 401-783-2474, residentialproperties.com
Laureen Koch, Lila Delman Real Estate, 41 Ocean Rd., Narragansett, RI 02882, 401-789-6666, liladelman.com
Kathy Kourakis, Mott & Chace Sotheby's International Realty, 20 Narragansett Ave., Unit 909, Narragansett, RI 02882, 401-789-8899, mottandchace.com See ad
John Krekorian, RE/MAX Flagship, 140 Point Judith Rd., Ste 23, Narragansett, RI 02882, 401-788-3711, remax.com
Mary Ann Lisi, Residential Properties LTD, 750 Boston Neck Rd., Narragansett, RI 02882, 401-457-1388, residentialproperties.com
Jacqueline Mallett, RI Real Estate Services, 483 Boston Neck Rd., Narragansett, RI 02882, 401-885-5400, rirealestateservices.com
Erin Marsh, Mott & Chace Sotheby's International Realty, 20 Narragansett Ave., Unit 909, Narragansett, RI 02882, 401-789-8899, mottandchace.com
Lynn Leffray McCall, Residential Properties LTD, 750 Boston Neck Rd., Narragansett, RI 02882, 401-457-1721, residentialproperties.com
Patrick Murray, Residential Properties LTD, 750 Boston Neck Rd., Narragansett, RI 02882, 401-783-2474, residentialproperties.com
Julie Quigley-Smith, Mott & Chace Sotheby's International Realty, 20 Narragansett Ave., Unit 909, Narragansett, RI 02882, 401-789-8899, mottandchace.com
Steve Rei, RI Real Estate Services, 483 Boston Neck Rd., Narragansett, RI 02882, 401-885-5400, rirealestateservices.com
Annamarie Ringheim, Mott & Chace Sotheby's International Realty, 20 Narragansett Ave., Unit 909, Narragansett, RI 02882, 401-862-0576, mottandchace.com See ad
Kelly Schneider, Mott & Chace Sotheby's International Realty, 20 Narragansett Ave., Unit 909, Narragansett, RI 02882, 401-789-8899, mottandchace.com
Allie Readyhough Shore, Mott & Chace Sotheby's International Realty, 20 Narragansett Ave., Unit 909, Narragansett, RI 02882, 401-932-6597, mottandchace.com
Bridgette Soby, Mott & Chace Sotheby's International Realty, 20 Narragansett Ave., Unit 909, Narragansett, RI 02882, 401-789-8899, mottandchace.com
North Kingstown
Debbie Chennisi, RI Real Estate Services, 6454 Post Rd., North Kingstown, RI 02852, 401-885-5400, debbiechennisi.com
Greg Dantas, RI Real Estate Services, 6454 Post Rd., North Kingstown, RI 02852, 401-885-5400, greg.rirealestateservices.com
Sharon Ford, RI Real Estate Services, 6454 Post Rd., North Kingstown, RI 02852, 401-885-5400, rirealestateservices.com
Lisa Goulet, RI Real Estate Services, 6454 Post Rd., North Kingstown, RI 02852, 401-885-5400, lisagoulet.com
Kelli Improta, RI Real Estate Services, 6454 Post Rd., North Kingstown, RI 02852, 401-885-5400, kelliimprota.com
Anthony Mattera, Hope Real Estate, 54 Phillips St., North Kingstown, RI 02852, 401-787-8636, facebook.com/anthonyvmattera/
Ann McCrory, Randall Realtors, 23 Brown St., North Kingstown, RI 02852, 401-294-4000, annmccrory.randallrealtors.com
Heather Quimby, RI Real Estate Services, 6454 Post Rd., North Kingstown, RI 02852, 401-885-5400, rirealestateservices.com
Michael Russo, RI Real Estate Services, 6454 Post Rd., North Kingstown, RI 02852, 401-885-5400, rirealestateservices.com
South County
Scot Hallberg, Randall Realtors, 235 Main St., South Kingstown, RI 02879, 401-783-9611, randallrealtors.com
Wakefield
David Cappucci, Key Real Estate, 587 Kingstown Rd., Wakefield, RI 02879, 401-661-9040, keyrealestatehomes.com
Eric Kopf, Lighthouse Real Estate Group, 40 Main St., Wakefield, RI 02879, 401-789-6700, lighthouseri.com
Michael Navoian, Weichert Realtors – Atlantic Properties, 94 Main St., Wakefield, RI 02879, 401-567-1095, atlanticpropertiesllc.net
Alan Yick, Key Real Estate, 587 Kingstown Rd., Wakefield, RI 02879, 401-661-9040, keyrealestatehomes.com
Watch Hill
Larry Burns, Lila Delman Real Estate, 52 Bay St., Watch Hill, RI 02891, 401-348-1999, liladelman.com
Bill Hecker, Mott & Chace Sotheby's International Realty, 27 Bay St., Watch Hill, RI 02891, 401-315-0808, mottandchace.com
Lori Joyal, Lila Delman Real Estate, 52 Bay St., Watch Hill, RI 02891, 401-348-1999, liladelman.com
Robin Knisley, Mott & Chace Sotheby's International Realty, 27 Bay St., Watch Hill, RI 02891, 401-315-0808, mottandchace.com
Geb Masterson, Mott & Chace Sotheby's International Realty, 27 Bay St., Watch Hill, RI 02891, 401-315-0808, mottandchace.com
Serene O'Connor, Randall Realtors, 124 Bay St., Watch Hill, RI 02891, 401-348-0700, randallrealtors.com
Donna Simmons, Mott & Chace Sotheby's International Realty, 27 Bay St., Watch Hill, RI 02891, 401-315-0808, mottandchace.com
Jeff Sincoski, Lila Delman Real Estate, 52 Bay St., Watch Hill, RI 02891, 401-348-1999, liladelman.com
Westerly
Sandy Bliven, RE/MAX South County, 56 Wells St., Westerly, RI 02891, 401-286-2571, sandybliven.com
Ben Faubert, Onshore Realtors, 57 Shore Rd., Ste B, Westerly, RI 02891, 401-315-2588, onshorerealtors.com
Annie Fox, Coldwell Banker Westerly, 29 Post Rd., Westerly, RI 02891, 401-596-6333, coldwellbanker.com
Denise Fusaro, Randall Realtors, 241 Post Rd., Westerly, RI 02891, 401-322-0357, denisefusaro.randallrealtors.com
Michaela Lamb, Sold By Michaela, 47 High St., Ste 209, Westerly, RI 02891, 401-935-3390, soldbymichaela.com
Kimber Pope-Kettlety, Coldwell Banker Westerly, 29 Post Rd., Westerly, RI 02891, 401-596-6333, coldwellbanker.com
Mark Wright, Coldwell Banker Coastal Homes–Cahoone Realtors, 29 Post Rd., Westerly, RI 02891, 401-787-5203, coldwellbanker.com See ad

West Bay
Coventry
Robert Crudale, RE/MAX Real Estate Center, 37 Sandy Bottom Rd., Coventry, RI 02816, 401-580-4080, remax.com
Lucy Heelon, RE/MAX Real Estate Center, 37 Sandy Bottom Rd., Coventry, RI 02816, 401-641-2221, remax.com
Cranston
Caroline Ceceri, Keller Williams Realty, 1170 Pontiac Ave., Cranston, RI 02920, 401-785-1700, kw.com
Kim Davis, Keller Williams Realty, 1170 Pontiac Ave., Cranston, RI 02920, 401-919-3419, kw.com
Joseph Dias, Keller Williams Realty, 1170 Pontiac Ave., Cranston, RI 02920, 401-261-0434, diasteam.com
John Moretti, Williams & Stuart Real Estate, 170 Mayfield Ave., Cranston, RI 02920, 401-464-2162, williamsandstuart.com See ad
Jay Rezendes, RE/MAX 1st Choice, 980 Reservoir Ave., Cranston, RI 02910, 401-943-6111, remax.com
Shari Soucy, Williams & Stuart Real Estate, 170 Mayfield Ave., Cranston, RI 02920, 401-649-0009, williamsandstuart.com See ad
Adam Wilks, Keller Williams Realty, 1170 Pontiac Ave., Cranston, RI 02920, 401-419-9502, yourkwagent.com
East Greenwich
Betsy Alexander, RI Real Estate Services, 37 Main St., East Greenwich, RI 02818, 401-885-5400, rirealestateservices.com
Dean Benjamin, RE/MAX Professionals, 655 Main St., East Greenwich, RI 02818, remax.com
Donna Conway, Mott & Chace Sotheby's International Realty, 572 Main St., East Greenwich, RI 02818, 401-884-5522, mottandchace.com
Joshua P. Cullion, RE/MAX Professionals, 655 Main St., East Greenwich, RI 02818, 401-862-8381, remax.com
Danielle Dantas, RI Real Estate Services, 37 Main St., East Greenwich, RI 02818, 401-885-5400, danielledantas.rirealestateservices.com
Nelson Esteves, RE/MAX Professionals, 655 Main St., East Greenwich, RI 02818, 401-886-8874, remax.com
Allen Gammons, Berkshire Hathaway HomeServices Commonwealth Real Estate, 39 Main St., East Greenwich, RI 02818, 401-886-6100, commonmoves.com
Nicole Hofstetter, RI Real Estate Services, 37 Main St., East Greenwich, RI 02818, 401-885-5400, rirealestateservices.com
Denise Leonard, Berkshire Hathaway HomeServices Commonwealth Real Estate, 39 Main St., East Greenwich, RI 02818, 401-886-6100,commonmoves.com
Brendan McLaughlin, Real Broker LLC, 5700 Post Road, Suite #11, East Greenwich, RI 02818
Sasha Mellor Allamby, Residential Properties LTD, 413 Main St., East Greenwich, RI 02818, 401-457-1367, residentialproperties.com
Ron Phipps, Phipps Realty, 111 Main St., East Greenwich, RI 02818, 401-884-1030, phippsrealty.com
Melanie Rose Quirk, RE/MAX Professionals, 655 Main St., East Greenwich, RI 02818, 401-474-3169, remax.com
Mark Raymond, Residential Properties LTD, 413 Main St., East Greenwich, RI 02818, 401-885-8400, residentialproperties.com
Tim Silvia, RI Real Estate Services, 37 Main St., East Greenwich, RI 02818, 401-885-5400, rirealestateservices.com
Michelle Snoeren, Residential Properties LTD, 413 Main St., East Greenwich, RI 02818, residentialproperties.com
Lauren Swanson, RE/MAX Professionals, 655 Main St., East Greenwich, RI 02818, 401-741-9448, remax.com
Therese Vezeridis, Residential Properties LTD, 413 Main St., East Greenwich, RI 02818, 401-457-1749, residentialproperties.com
Warwick
Mark Barter, Slocum Realty, 333 Centerville Rd., Warwick, RI 02886, 401-234-1515, nickslocumteam.com
Joseph Caprara, HomeSmart Professionals Real Estate, 100 Quaker Ln., Warwick, RI 02886, 401-921-5011, homesmart.com
Thomas Ciolfi, HomeSmart Professionals Real Estate, 100 Quaker Ln., Warwick, RI 02886, 401-921-5011, homesmart.com
Ramona Cummings, HomeSmart Professionals Real Estate, 100 Quaker Ln., Warwick, RI 02886, 401-921-5011, homesmart.com
Emilio DiSpirito, HomeSmart Professionals Real Estate, 100 Quaker Ln., Warwick, RI 02888, 401-921-5011, dispiritoteam.com
Samantha Durand, HomeSmart Professionals Real Estate, 100 Quaker Ln., Warwick, RI 02886, 401-921-5011, homesmart.com
Codi Ethier, HomeSmart Professionals Real Estate, 100 Quaker Ln., Warwick, RI 02886, 401-921-5011, homesmart.com
Paula Gallant, HomeSmart Professionals Real Estate, 100 Quaker Ln., Warwick, RI 02886, 401-921-5011, homesmart.com
Deborah Giannini, HomeSmart Professionals Real Estate, 100 Quaker Ln., Warwick, RI 02886, 401-921-5011, homesmart.com
George Hannouch, Coldwell Banker Warwick, 831 Bald Hill Rd., Warwick, RI 02886, 401-739-9500, coldwellbanker.com
Peter Izzi, HomeSmart Professionals Real Estate, 100 Quaker Ln., Warwick, RI 02886, 401-921-5011, homesmart.com
Matthew Patty, Keller Williams Realty, 1624 Warwick Ave., Warwick, RI 02886, 401-269-6169, findmydreamhome.net
Jennifer Petreccia, RE/MAX Advantage Group, 652 East Ave., Warwick, RI 02886, 401-823-1500, remax.com
Lori Rossi, Coldwell Banker Warwick, 831 Bald Hill Rd., Warwick, RI 02886, 401-739-9500, coldwellbanker.com
Nick Slocum, Slocum Realty, 333 Centerville Rd., Warwick, RI 02886, 401-234-1515, nickslocumteam.com
Jon Tetrault, Slocum Realty, 333 Centerville Rd., Warwick, RI 02886, 401-234-1515, slocumrealty.com
Thomas Travers, HomeSmart Professionals Real Estate, 100 Quaker Lane, Warwick, RI 02886, 401-921-5011, homesmart.com
West Greenwich
Sandra Baker, Butler Realty Group, 65 Nooseneck Hill Rd., West Greenwich, RI 02817, 401-886-7800, butlerrealty.us