Proclamation Ale Opens New Brewery
The Warwick location is five times the size of its former brewery in West Kingston.
Proclamation Ale Company first opened its doors in West Kingston in 2013, but earlier this month, it opened a new location that's five times larger than its former production space. The new 15,000-square-foot facility can be found in a warehouse off Kilvert Street in Warwick. The turquoise-painted brick exterior and retro sign make it hard to miss.
We got a sneak peek at the brewery's new spot at the official ribbon cutting ceremony that welcomed the brewery to Warwick. The 3,000-square-foot tasting room boasts plenty of space for craft beer fans. Kick back a few with friends at wooden tables and benches, settle into a corner of couches meant for lounging and hang out at the high-top tables. Planks of wood in various stains are united to create the long bar which features several beer taps and a monstrous fridge stacked with a variety of Proclamation's popular brews.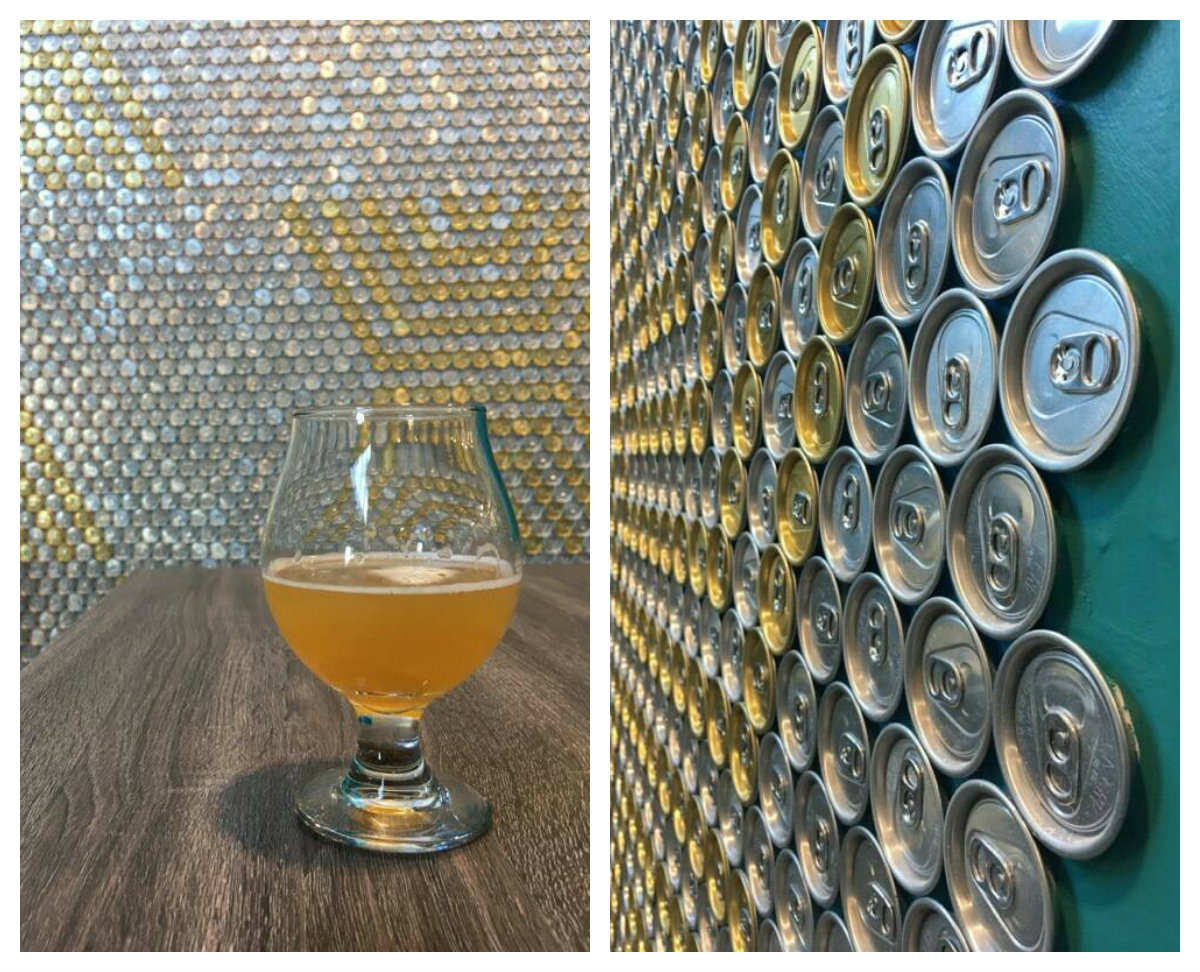 Take a peek through the glass window to view the brewing space, where several large tanks and an army of wooden barrels are held. Learn how the beer is made and play a round or two on a retro arcade game. An accent wall of silver and gold beer can tops also adds an artistic element to the turquoise-painted industrial walls.
With an oversized pair of gold scissors, Mayor Scott Avedisian cut the red ribbon and gave official permission for Proclamation Ale Company to open its doors.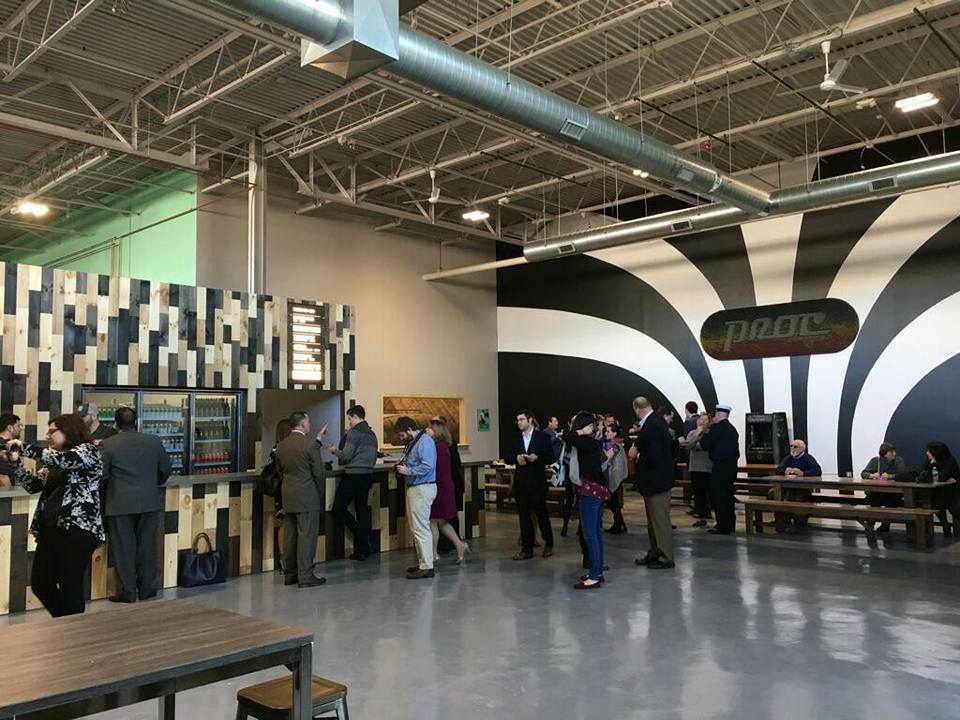 Proclamation Ale president Dave Witham says that without family and friends and the support they have given through the years, none of this would be possible. He also thanked government officials for passing Rhode Island's expanded beer laws that allow each visitor to purchase up to a caseload of beer (288 ounces, up from seventy-two), for off-premises consumption, and full on-site pours, which has resulted in increased beer sales and production. It was one of the many reasons they needed a larger space. Proclamation Ale also won a Best of Rhode Island award from Rhode Island Monthly this summer for "Most In-demand Beers."
The brewery's former West Kingston location is now a new brewery: Shaidzon Beer Co., run by Josh Letourneau, formerly of Grey Sail Brewing of Rhode Island, along with Chip Samson.
There were a few delays in reopening Proclamation, but now it's smooth sailing. "The new facility has been a long time coming due to our constant increase in demand…," says Witham. "[This] spot is going to be a huge boom to our production, but also an awesome environment for the community to hang out and grab beers at."
The hours are Wednesday: 3-8 p.m.; Thursday: 3-8 p.m.; Friday: 3-9 p.m.; Saturday: noon-8 p.m.; Sunday: noon-5 p.m. Food trucks are usually on premises on Fridays and Saturdays, but check proclamationaleco.com for the definite schedule. 298 Kilvert St., Warwick, proclamationaleco.com
RELATED ARTICLES