Pro Bono Ballet
Providence Ballet performs Twas the Night Before Christmas for local schoolchildren.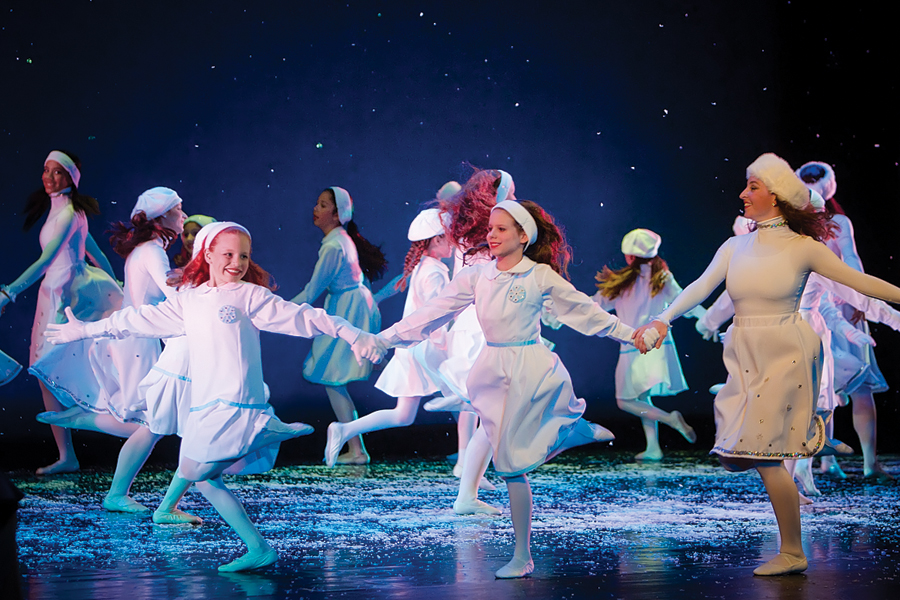 If Eva Marie Pacheco had her way, every child would see the ballet. This is the fifth year the artistic director of Providence Ballet Theatre is choreographing Twas the Night Before Christmas, while offering Providence public schools a chance to attend for free, and $5 tickets for other Rhode Island schools.
"It's amazing how many children who come to performances haven't seen live theater," Pacheco says, adding that tickets must be purchased through the schools. "There was one boy who watched the performance, then asked, 'How do you make them look three-D?' I said, 'Because they are real.' "
A lifelong dancer who performed with Festival Ballet for twenty years and Island Moving Company for fifteen, Pacheco established the ballet school in 1995, followed by Providence Youth Ballet and the Providence Ballet Theatre. As a child who grew up in Providence, she loved to dance, but her family couldn't always afford lessons. Now Pacheco pays it forward, opening her dance studio up to any child for lessons, even if she or he can't pay. "I've never turned a child away," she says.
Twas the Night Before Christmas school performances take place Dec. 18−19, and there's a public performance on Dec. 19 at 7:30 p.m. at Roberts Hall at Rhode Island College. Buy tickets at ric.edu/pfa/orderinfo.php. To make a donation, go to providenceballet.org. A $100 donation will send twenty children to the ballet.