Prep for PVDFest With This Video Primer
Learn the songs, memorize the dance moves and know exactly what to do when dinosaurs invade.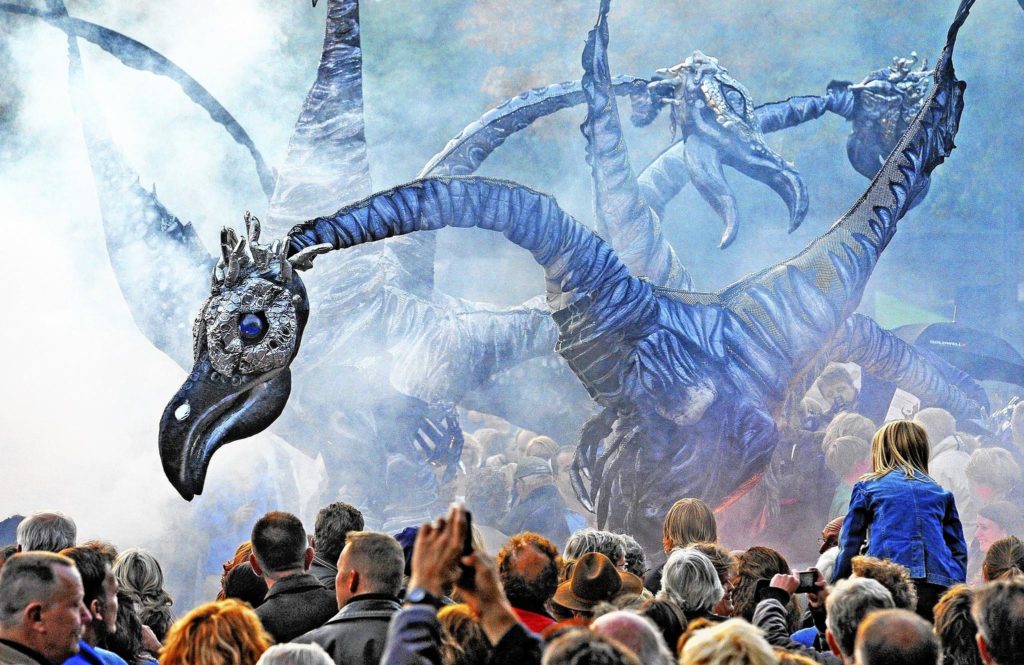 Here's one fail-proof plan for this weekend's PVDFest: Roam. Block out the whole day and wander through the art-studded streets of Providence.
Another option? Plan meticulously so you don't miss one single, solitary spectacle. Check out our picks for can't-miss performances:
The Netherlands' Close-Act Theatre, noon, 2, 5:30, 7:15 and 9:15 p.m., Kennedy Plaza
Ghana's Rocky Dawuni, 5:45 p.m., FirstWorks Plaza Stage
India's Red Baraat, 8 p.m., Festival Rink Stage
Afro-Cuban All Stars, 9 p.m., Festival Plaza Stage
Jersey's own Screaming Females, 11 p.m., One Providence Experience at the Ruins, Weybosset Street
This is just a taste of what's happening this weekend in Providence. A tiny taste. For more information on sidewalk poets, blacksmithing demos, trash talk, busker-style theater, a skateboarding contest/film fest, and the wonderfully inevitable Big Nazo Band dance party, visit pvdfest.com.