Portraits on a Bench Photo Sessions
Couples, friends and families will get their own photo shoot this weekend for $200.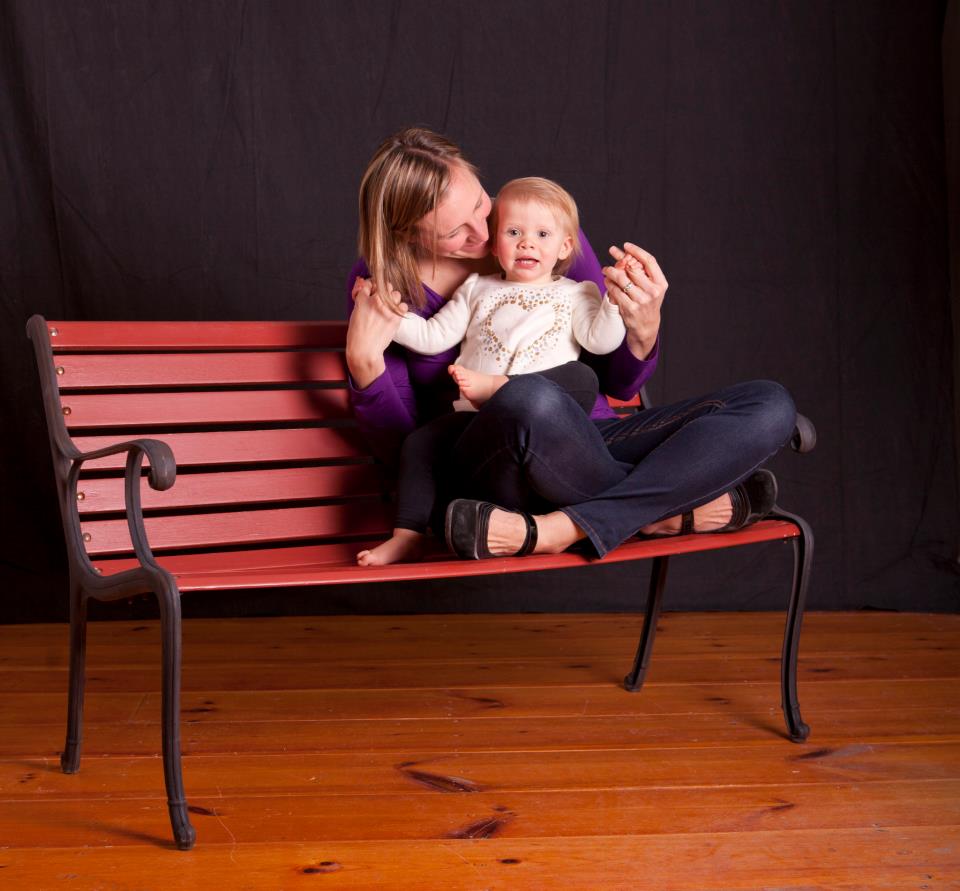 Family portrait sessions and engagement shoots can get mighty pricy, but Tiverton photographer Marianne Lee of Sakonnet Portraits has the solution for you. This Saturday and Sunday, Feb. 16-17, she's working on a project called Portraits on a Bench at Salve Regina University's Ochre Court in Newport. She's setting up a simple background and a much-loved red bench inside the mansion, and families, couples and friends are bringing their creativity for half-hour photo shoot sessions.
Marianne and her husband received the bench as a wedding gift, and they have spent many days and evenings sitting on it on their porch. When they were brainstorming different ideas for photography sessions, they thought about the bench. "It's something people can interact with and be comfortable on," says Lee. "We do a lot of sitting on our porch, and we thought it would be fun to see what others do with it."
Some ideas that Lee has for the sessions are engagement photos, family portraits and generational photos involving grandmothers, mothers and daughters. One couple will be photographed with their two dogs, and she's hoping a couple might come with a sign with a due date on it to announce a pregnancy.
"The idea is to keep it simple. We hope people will bring their own stories and creativity to the bench," she says. "We want it to be something fun and different than your usual Sears portrait session."
Lee is taking appointments on Sat., Feb. 16 from 8:30 a.m.-noon, and on Sun., Feb. 17 from 3:30-6:30 p.m. Each half-hour session costs $200, and includes all of the photos taken on a CD. To book an appointment, please call Marianne at 781-608-5377 or email her at Marianne@mariannephotography.net.
Watch the video to get some ideas.