Plight of the Pit Bull
Handsome Dan's Rescues Unwanted Dogs.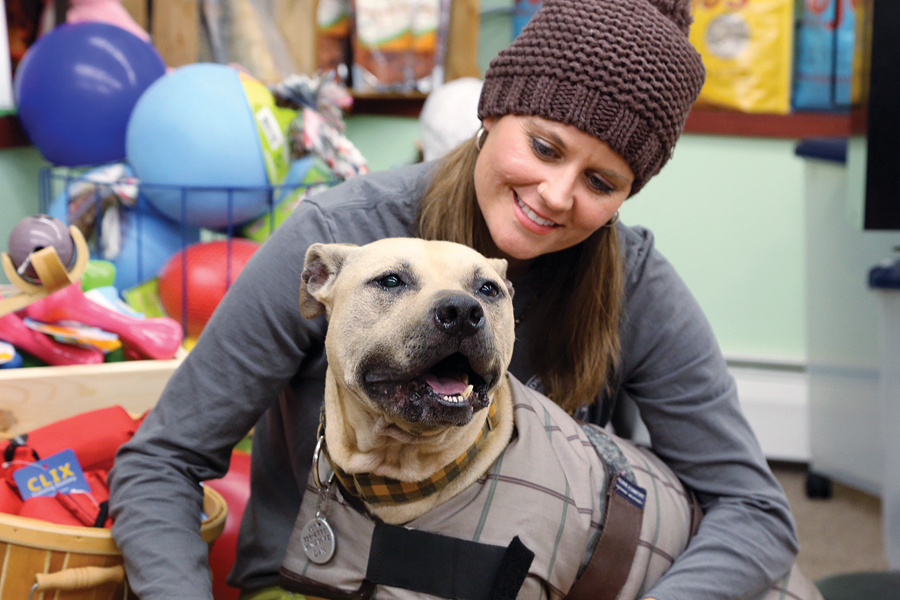 "Pit bulls are the most euthanized breed in the United States," says Heather Gutshall, lead trainer, president and director for Handsome Dan's Rescue for Pit Bull Type Dogs, which focuses on dogs who are unlikely candidates for adoption due to medical and/or behavioral issues. Ninety percent of them are pit bull types from local shelters or are dog-fighting survivors, says Gutshall. Other avenues of placement have been exhausted by the time the dog comes to the rescue. "We are often the dogs' last hope," she says.
Some seven years ago, longtime canine lovers Mark Stoutzenberger and Gutshall, CPDT-KA (Certified Professional Dog Trainer Knowledge Assessed), first fostered a sweet, incontinent, elderly pit bull — and never looked back. Fostering and research led them to this work along with an awareness of how few people will adopt the oft-maligned breed.
Co-founded by Stoutzenberger and Gutshall, Handsome Dan's Rescue is named for the pit they rescued from Michael Vicks's infamous dog-fighting ring. Given the case's high profile, they were required to go through a court-mandated six-month foster-to-adopt process. For Handsome Dan's Rescue, dogs live in licensed foster homes while waiting to be adopted. The rescue organization reviews each human adoptive applicant just as extensively as they do their beloved dogs.
With thirty-five trained volunteers — including foster parents, shelter dog enrichment specialists and other collaborators — the organization is so popular it has a waiting list for people who want to pitch in. "We have a lot of special needs dogs," says Gutshall. "People aren't lining up to adopt them." handsomedansrescue.org