Plays You Shouldn't Miss This Season in Rhode Island
Four local artistic directors give their picks.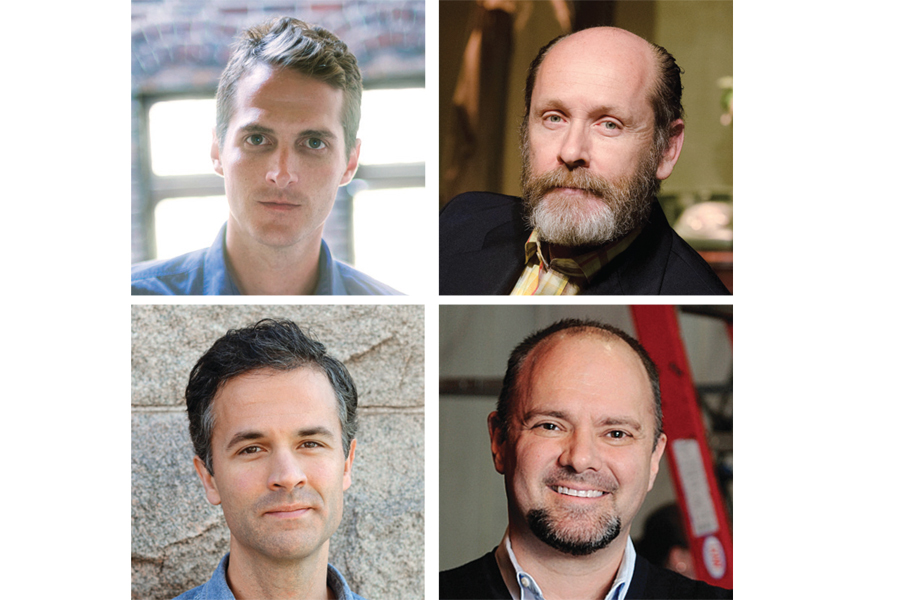 Josh Short, The Wilbury Group
I can't wait to share our entire next season with our audiences, but I'm perhaps most excited to present the world premiere of Erik Ehn's 10,000 Things [Oct. 20−30], the story of two young children who go missing in the woods, told from the perspective of seven different characters. As an international playwright and the director of writing for performance at Brown, Erik's a busy guy, so when we approached him last year about producing one of his plays through our Studio W/new works development program, we thought it was a bit of a long shot. But he's jumped in with both feet, and between his beautiful storytelling and breathtaking songs by famed folk singer Maya Solovey, the production is shaping up to be one of the most exciting things we've ever done thewilburygroup.org
Ed Shea, 2nd Story Theatre
Craig Lucas's romantic comedy, Prelude to a Kiss [Nov. 18−Dec. 11], contains one of the most sublime moments of theater magic ever created. In this modern day fairytale, an uninvited guest turns a perfect wedding into a white-knuckled rollercoaster ride of doubt and regret. For when the elderly wedding crasher kisses the bride, their souls exchange, leaving the brave but bewildered young groom to reverse the curse. And it's that moment of reversal, the "happy ending," where the magic happens. Order is restored. True love triumphs. And courage is rewarded. All accomplished with a kiss. It's a moment that celebrates life. And love. And commitment. And truth. And it's a play we need now more than ever. 2ndstorytheatre.com
Curt Columbus, Trinity Repertory Company
Like any artistic director, I'm excited about every production this season at Trinity. But there is one show that I am really eager to see on our stage, because it is unique and wonderful: Katori Hall's The Mountaintop [Jan. 12−Feb. 12]. Hall has imagined Dr. Martin Luther King on his last night on Earth in Room 306 of the Lorraine Motel. Enter a brash, beautiful, young chambermaid, who both challenges and consoles him. The play transcends the historical bio genre and is at turns funny, heartbreaking, utterly human and ultimately surprising and unexpected. It will feature our resident actors Mia Ellis and Joe Wilson Jr. in tour de force roles. I cannot wait to see it. trinityrep.com
Tony Estrella, The Sandra Feinstein-Gamm Theatre
David Mamet's American Buffalo is an undisputed masterpiece and, along with his Glengarry Glen Ross, ranks next to Arthur Miller's Death of a Salesman among the greatest dramas ever written that tackle the underside of the so-called "American Dream." While not an overtly political play, I'm excited that it will run [Nov. 17−Dec. 18] after we elect a new president and while we are having an ongoing national conversation about income inequality, capitalism and its discontents, and the death rattle of the class of men who have wielded largely unchecked power both politically and socially in America for generations. Times they are a-changin' and, as the title implies, some species find it hard to adapt. gammtheatre.org
Photos courtesy of the theaters.