6 Places to Celebrate Bastille Day
Here's a roundup up of some of Rhode Island's French restaurants and bakeries where you can celebrate the holiday.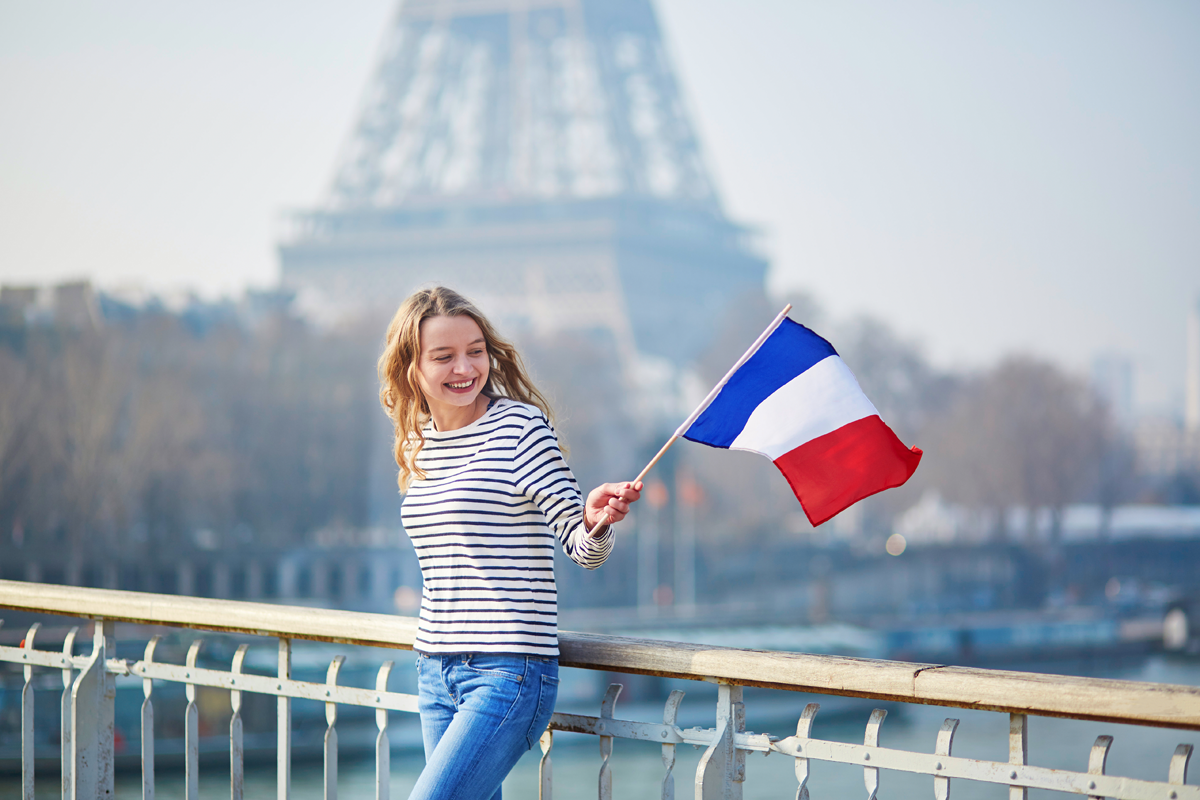 Independence Day events and festivities might have come and gone, but here's another reason to wear red, white and blue again: Bastille Day is July 14 – it's a celebration of the storming of the Bastille in 1789, a prison that symbolized the totalitarianism of the French monarchy. Bastille Day is essentially the French version of the Fourth of July. July might as well be the month of freedom!
Here's a roundup up of some of Rhode Island's French restaurants and bakeries where you can celebrate the holiday:
This cute little bakery is owned by couple Xavier and Karen Mauprivez. A couple of fun facts: Did you know that it is the only bakery in Rhode Island to make French wedding cakes? These are called Croquembouche. What sets this apart from a regular wedding cake is that, instead of three tiers, it's a tower comprised of cream-filled, puff-pastry balls coated with caramelized sugar. Since Bastille Day falls on a Saturday, French Confection's busiest day, the bakery will be serving crepes and Belgian waffles. While you're there, splurge on some French macarons and pastries to take home. 72 E. Main Rd., Middletown, 401-619-7816, thefrenchconfection.com
2. Pot au Feu

Pot au Feu's Bastille Day celebration will be like no other, unless you happen to be in Paris. The restaurant calls it the "Parisienne Street Soiree." Guests will enjoy a four-course dinner with a French wine bar, live jazz featuring Rose Weaver's La Vie en Rose band and the laying of wreaths at the World War II memorial. In addition, there will be a WaterFire lighting that evening. Pot au Feu co-owner Bob Burke described this day as a "wild Bastille Day." Click here for 6 p.m. tickets or here for 8 p.m. tickets. Tickets are $65 each for one to three people and $60 each for four or more people. 44 Custom House St., Providence, 401-273-8953, potaufeuri.com
3. Chez Pascal and Wurst Kitchen

When the chef-owner of Chez Pascal and the Wurst Kitchen, Matt Gennuso, bought this French restaurant fifteen years ago, he decided to stay true to the theme. The restaurant puts a local spin on French cuisine by gathering ingredients from local farms and fishermen. Although the restaurant will not be doing anything special to ring in Bastille Day, guests can still celebrate the day by enjoying a meal at one of Rhode Island's finest French-inspired restaurants. Chez Pascal always serves the finest traditional French cuisine, including dishes like duck leg confit, roasted chicken and French desserts. One of the most popular items is the pear cake, made with savory caramel, walnuts and bleu cheese. It's also Providence Restaurant Weeks, so you can get a steal of a three-course meal for only $34.95. 960 Hope St., Providence, 401-421-4422, chez-pascal.com
4. Le Central

This year's Bastille Day celebrations call for some cake, because as Marie Antoinette supposedly said, "Let them eat cake." Le Central will also feature dishes such as soupe de poisson, Coq au Vin and plateaus of shellfish. Enjoy $1 oysters and "eight-euro" glasses of wine (just to make it seem like you're in Europe). Le Central offers reservations, caters to walk-ins and allows takeout orders. 483 Hope St., Bristol, 401-396-9965, lecentralbristol.net
Macarons at Ellie's Bakery. Photo by Angel Tucker.
Ellie's Bakery is a Parisian-inspired bakery in Providence that will be celebrating Bastille Day. Mix and mingle with the Ellie's bakers as you nibble on mini croissants and pastries, mini sandwiches, crostini, macarons, bouchons and cava while you sip lemonade and iced tea. This celebration is happening from 6-9 p.m. on July 14. The event is free and open to all. Enjoy French-themed treats while listening to music and sipping bubbles. Macaron Millie will also be outside serving up macaron ice cream sandwiches. 61 Washington St., Providence, 401-228-8118, elliesbakery.com
Vive la France!
6. Throw your own French picnic
Stop by Edgewood Cheese Shop and Eatery and ask for a selection of their best French cheeses. Why not add some Daniele charcuterie too? They also have cheese boards you can purchase on site to put together a more refined presentation. Then head over to your favorite local wine shop for a bottle of French wine and/or Champagne and voila, you have your own French party to-go.
RELATED ARTICLES