Peaches in Rhode Island
Peach season has arrived in all its heady glory. Learn how to pick them, buy them and prepare them from local farmers, foodies and chefs.
Peaches bring back memories of family car trips through South Carolina. Bushels of the heady fruit sat in the trunk — gifts for friends and family up north — perfuming the car and tempting my siblings and me towards fruity sin, i.e. stealing a peach. Can peaches be sinful? The shape, size, blushing color and juice dribbling down your chin suggests a forbidden fruit, a coy fruit, one that blushes in faux modesty while simultaneously urging you to bite into it. We explored three local peach orchards, talked to foodies and chefs, and even got some recipes to give you a taste of all that this sensual stone fruit has to offer.
Elwood Orchard
Driving to North Scituate is like wandering into a natural paradise. Green, lush trees abound, quaint houses are tucked off narrow, winding roads and you know you're close to orchard country when swaths of land with neatly arranged trees begin to pop up. The sound of birds chirping replaces the faint whoosh of cars zooming by while the trees of a small orchard, Elwood Orchard, spill down a hillside.
Tips
Plant a peach pit from a great peach you get at a farmers market in a mature compost pile where you could imagine a peach tree thriving. See what happens. –Ben Torpey, Scratch Farm
Preserve ripe peaches by slicing and laying them flat on a sheet pan and then freezing. Once frozen, you can store them in an airtight, Ziploc bag then pull out to make smoothies, or to bake in a pie in the later months. –Melissa Denmark, Ellie's Bakery and Gracie's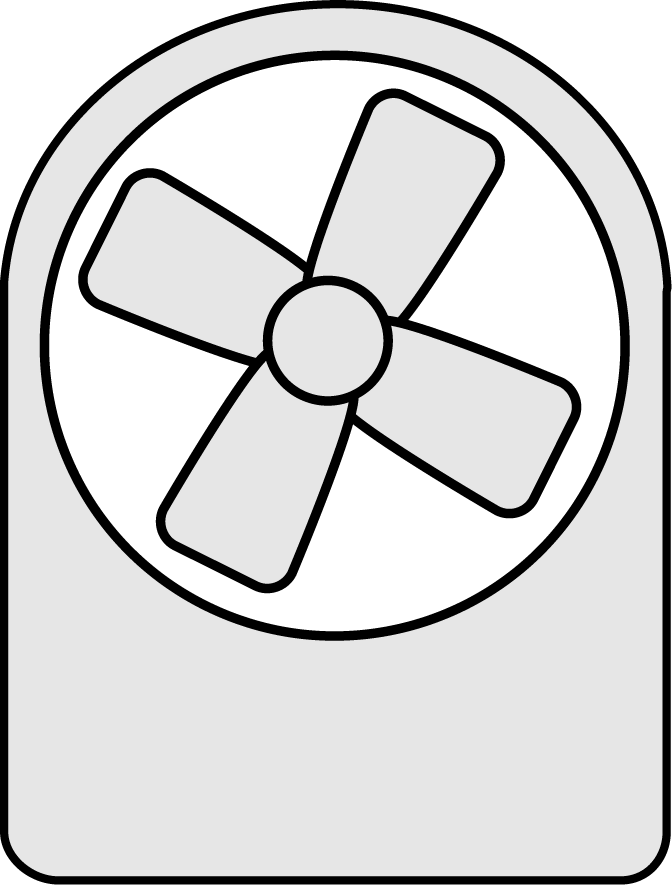 Never, ever refrigerate. Let them sit out. Peaches bring fruit flies so we usually stick a standard tabletop fan next to them at the restaurant so they can't land on them. –Ben Sukle, birch and Oberlin
The owner, tall, gentle Al Fuoroli, clears the dried up flower stamens off budding peaches.
"You can see the small peaches. See the little bit of fuzz on them?"  he says, his oil-streaked hands poking the pinky-nail sized bud. The green, barely visible fruit lines the twiggy branches, little nubs peeking from behind shiny, smooth leaves.  "And we move to this tree." He takes a few long strides before pointing to another small bud, "This is a nectarine, and you see that there is absolutely no fuzz on it."
Peach, nectarine and plum trees are planted in rows down to the driveway, while across the gravel, apple trees raise their gnarly branches to the skies. The land used to be part of Stuart Orchard until Al and his wife, Jean, purchased it.
"My grandparents grew fruit and my father has always grown fruit, so it just seemed like something I was interested in. We bought the land in '80, and in 1991 we planted nectarines," Fuoroli says, inspecting a nearby sapling. "A few years after, we started selling from the back of a pickup truck. Then we built the building and that's where we sell from now."
Elwood Orchard was born.
Sweat pools on his brow. It's a hot one, but the sun and warm wind will help the peaches turn from nubs into the juicy peaches people will come in hordes to pick in late August. It will be retribution, since last year the cold whispers of a lingering winter ravaged the peach harvest.
"Last year was the first year that we lost the entire crop," Fuoroli says. He points to a branch laden with little buds. "We always lose a percentage, but it isn't that big of a deal. When we don't lose a percentage, like it's looking this year, we have to hand thin all of these!" he says with a laugh.
Suffice it to say, this year's peach picking looks promising.
"We grow a variety of free stone peaches. Blushing Star, Big George, Autumn Stock, Elberta…." he rattles off names.
"They're not the kind you'll find in the supermarket."
He says you can't beat eating a peach plucked fresh from the tree, still warm from the sun and about to burst with juice.
"Honest to God, whatever variety you choose, they're all so, so good."
Elwood Orchard, 58 Snake Hill Rd., North Scituate, 949-0390, elwoodorchard.com.
Cocktail Recipes
Peach Limonata
¼ cup honey syrup*
1 peach
1 cup fresh lemon juice
1 cup water
Sparkling water
To make the honey syrup, combine equal parts hot water just off the boil with honey, stir, cool, bottle and refrigerate for up to one week.
Pit and slice peach, place in a blender with lemon juice, water and honey syrup, and blend on medium for seven to ten seconds. Pour over ice and top with sparkling water. Garnish with fresh herbs. Voila!
Peach Smash
¼ fresh, ripe peach, sliced and pitted
¼ ounce fresh lemon juice
1 tsp maple syrup
2 oz Sons of Liberty Bourbon
Fresh mint
Muddle peach slices with maple and lemon. Add ice, top with bourbon and garnish with fresh mint.
Recipes by Willa Van Nostrand of Little Bitte Artisanal Cocktails
Sunset Orchard
A warm breeze blows through a grove of fruit trees at Sunset Orchard in North Scituate. The 168 peach trees quiver, their early summer, walnut-sized fruit as fuzzy as a young teen's upper lip. On magical evenings, the sun dips below the horizon and the sky blushes shades of pink, purple and orange.
"We have a beautiful sunset here," says Kate Lachapelle, who runs the orchard along with her husband, Matthew. "That's how it got its name."
The sun has been tracing its daily path over Sunset Orchard for more than 100 years, seeing it through a century's-worth of weather and change.
The first trees were planted in 1910 by Forest Brown, who expanded his brother's orchard (Highland) across the street, creating Sunset Orchard. Sunset Orchard changed through time, shrinking when Highland was sold off but carrying on under new owners, the Polsenos, who purchased the farm in the '60s.
Tips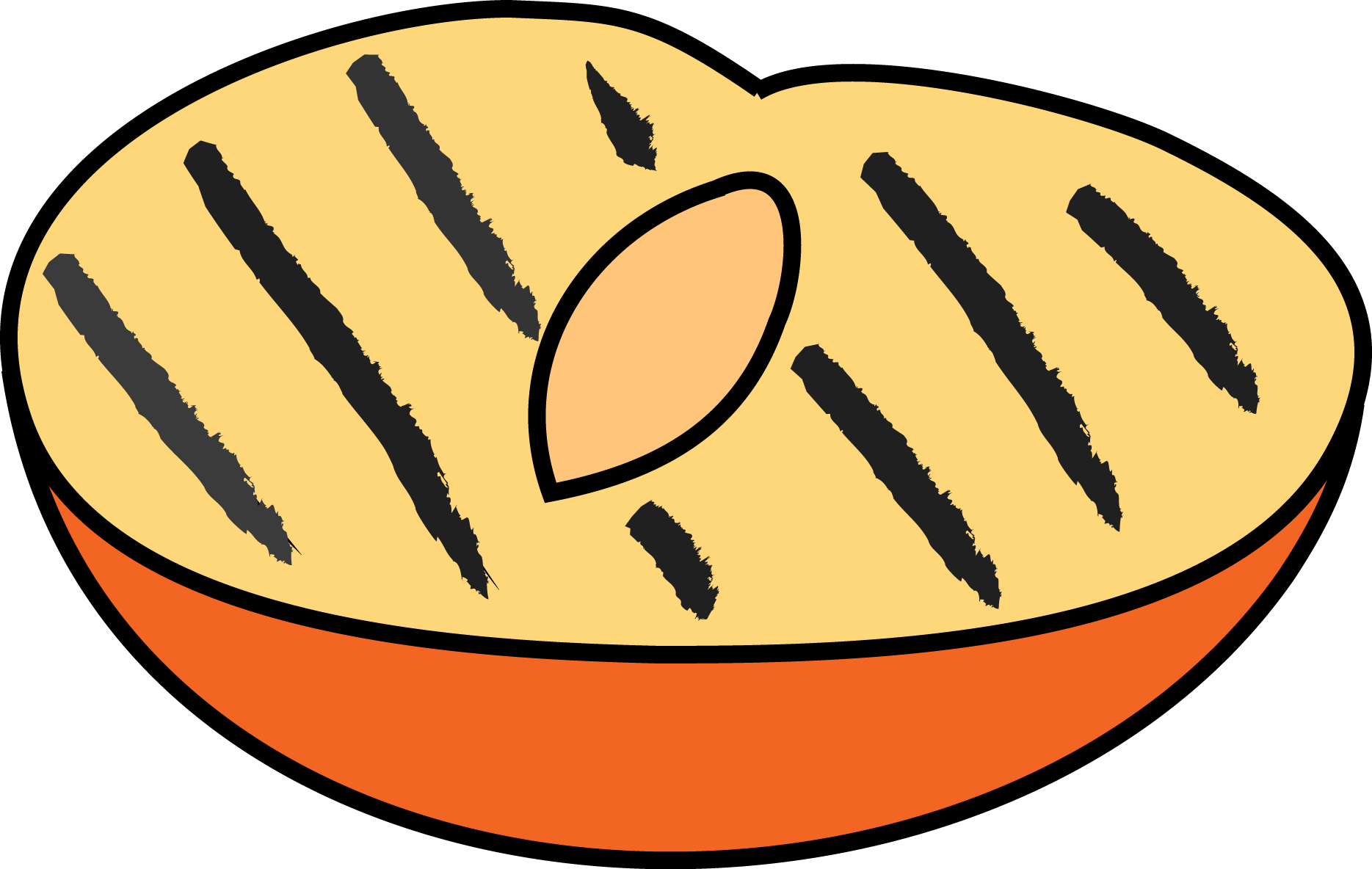 Try slicing some peaches in half, removing the pit and then putting them on a grill (preferably charcoal) for four to five minutes on each side. It's pretty much grilled peach perfection. –David Dadekian, Eat Drink RI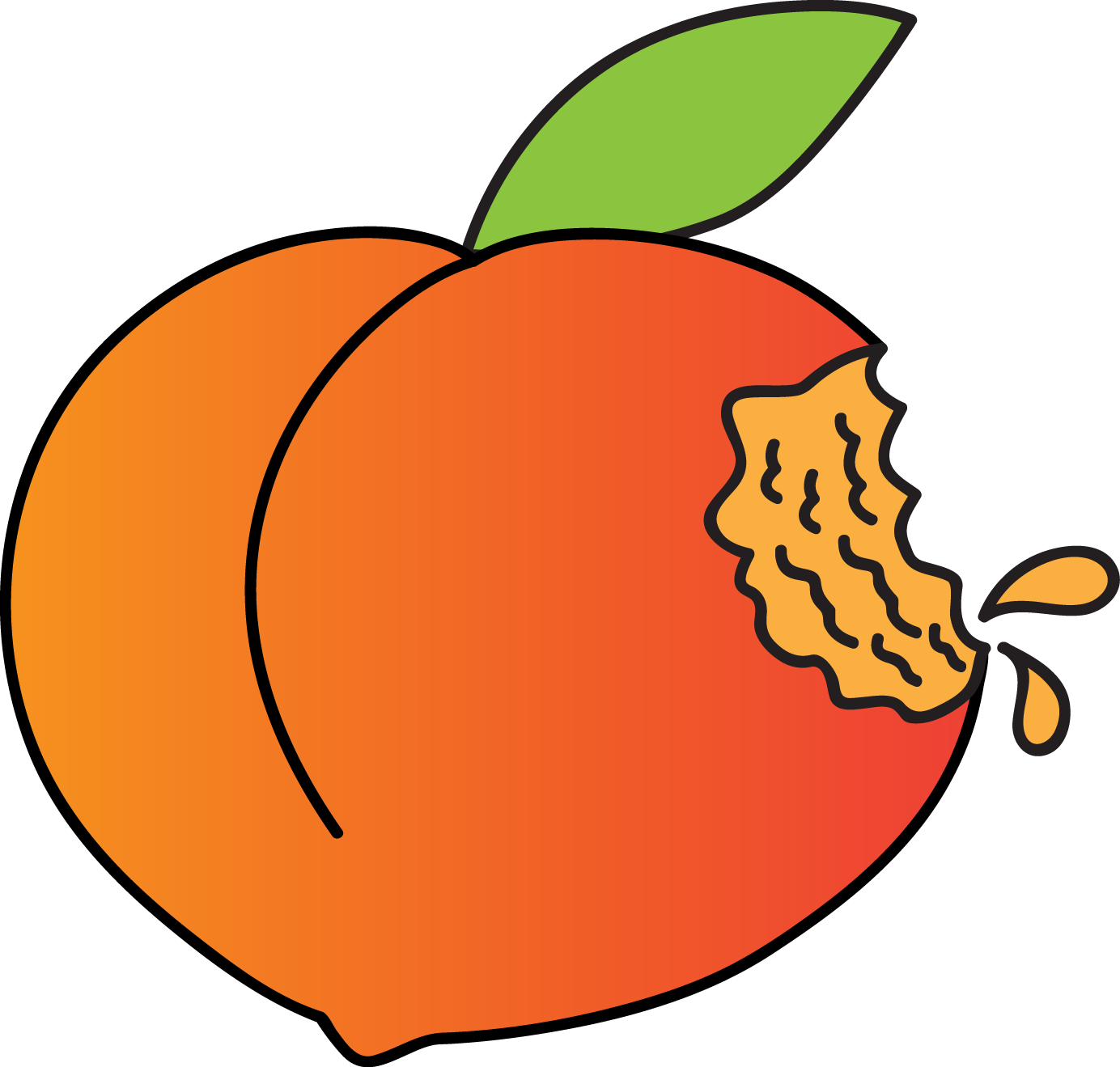 Use your nose to smell (a peach should be very fragrant and intoxicating) and use your hands to feel the peach's ripeness. A peach should give with little pressure and feel incredibly fragile. –Ben Sukle, birch and Oberlin
Put peach pits in a base spirit like vodka and make amaretto. –Daniel Sheehan, former Humble Pie owner
Fast forward to 1988. Ten-year-old Matthew Lachapelle runs through the trees, picking up dropped apples, inspecting them for worms and, if clean, collecting them for cider.
"I was a neighbor to the Polsenos, I lived right next door for my whole life," he says. "I pretty much worked there seasonally for almost twenty-three years: a long time!"
Working there as a kid and growing up with the orchard literally in his backyard, Matt got a working knowledge of what running a fruit business takes.
"I had quite a bit of experience and started learning different things. They taught me different responsibilities and as I got older, I started doing a lot of managing work."
But life went on and he started working other jobs, until he was approached by the Polsenos who were looking to sell.
In 2013, Matt and Kate purchased the farm to breathe new life into it. It was a learning experience for the couple, especially Kate, who had no idea how to run an orchard.
"I went blueberry picking and strawberry picking as a kid growing up; I never did apple picking or peach picking. So it was a whole new world. I'm learning as I go, but Matt just knows everything, the ins-and-outs. I learned everything from my husband."
But even with their baby steps into the
industry, things are looking pretty good.
Kate runs her fingers over a particularly laden peach tree branch, plucking a few small and blemished fruits off.
"We're doing really well this year, which means we are going to have to hand thin all of these," she says. "We leave the big ones so the tree can put its energy towards them."
Having to cull the weak links is a good thing. It means the trees are working like clockwork, photosynthesizing sun and turning it into great balls of concentrated fire, a.k.a. peaches. Too much is better than too little. Better than last year.
"With last year's frost and freeze, almost every farm in New England lost their peaches. It was very disappointing for our customers and devastating for the farmers. There was no income to keep the farm going," Matt says. "You still have to maintain the trees and prune and spray and fertilize even if you don't make any money off them."
But the devastation had a silver lining for Sunset Orchard.
Kate looks at the vast rows of peach trees, intermittently interrupted by nectarines dotted with small, dark early fruit. "One thing we were all able to do last year was a good heavy pruning, which helps the trees because they are not expelling energy to produce fruit. I think this year is really gonna be good for all of us," she says. "We put a lot of TLC into the trees."
Having an orchard, especially one that grows soft-skinned peaches, is no easy task, but for the Lachappelles, it is certainly rewarding.
"You have to really love what you're doing and have an interest in it and have an outlook of 'my hard work is gonna bring something enjoyable to somebody else,' " Matt says. "People are coming here to pick fruit with their kids or coming here to enjoy the atmosphere, and that's what makes it worthwhile."
Sunset Orchard, 244 Gleaner Chapel Rd., North Scituate, 934-1900.
Peach and Ginger Glazed Pork Chops with Peach and Carrot Salad and Vermicelli Noodles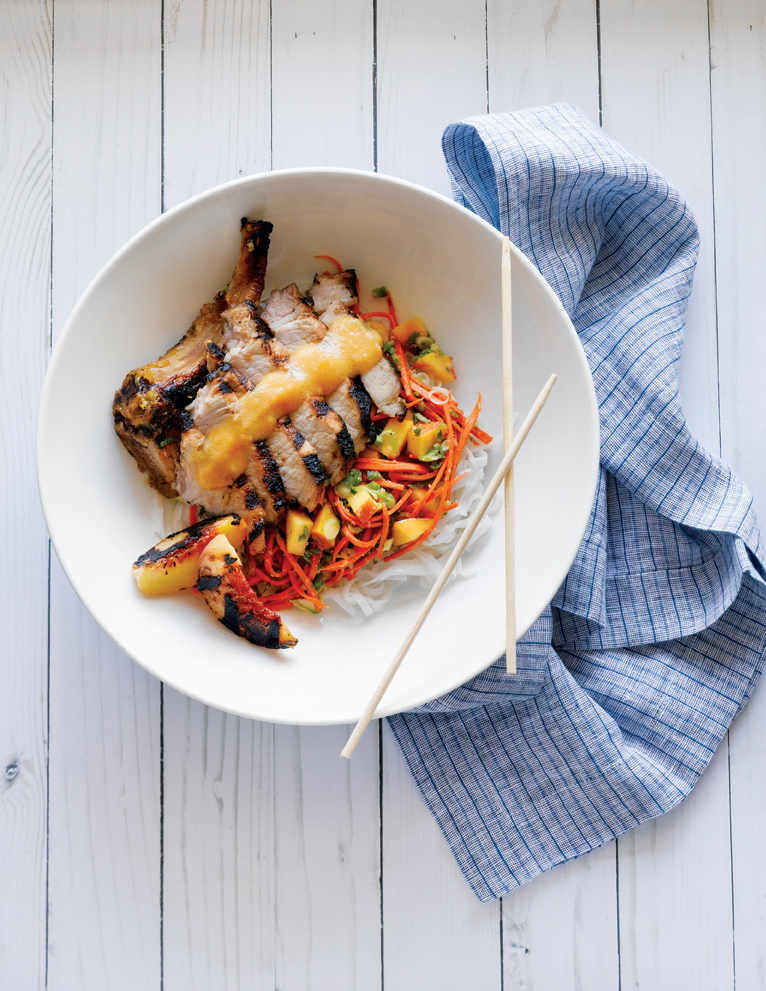 4 pork chops, preferably bone in, approximately 1 ½ inches thick
Brine
6 cups water
1 cup soy sauce
4 smashed garlic cloves
2 sprigs thyme
cup salt
cup granulated sugar
Salad
2 grated carrots
1 bunch sliced scallions
bunch chopped cilantro
1 diced jalapeño
2 firm peaches pitted and chopped into ½ inch chunks
Salad Dressing
3 cloves garlic
Juice from 2 fresh limes
5 tbsp fish sauce
¼ cup sesame oil
1-inch knob chopped ginger
Glaze
2 chopped peaches
½ cup white wine
1 inch knob chopped ginger
¼ cup honey
Salt
1 package vermicelli rice noodles
Chopped scallions for garnish
Combine the brine ingredients, submerge the chops and refrigerate overnight.
Combine salad ingredients in a large bowl and set aside.
Combine salad dressing ingredients in food processor and set aside.
To make the glaze, simmer ingredients in small sauce pan until peaches soften, then puree in a food processor. The salad, dressing and glaze can all be made a day ahead and will keep in the fridge for up to five days.
Grill the pork chops and paint with the glaze to get a nice caramelized char.
Cook vermicelli rice noodles in a generous amount of unsalted water until tender but not overcooked. Drain and rinse with cold water. Store in fridge.
To plate the dish, dress the salad, slice the pork and place on top of cooked and chilled vermicelli noodles. Finish the dish with some extra glaze on the pork and garnish with sliced scallions.
Recipe by Chris Kleyla, chef at the Statesman Tavern
Narrow Lane
Sharon Grenier presses the gas pedal on the John Deere. "I would take the other one but I don't know if they fixed the battery yet," she says, as the engine revs to life. "So you've never been here before? Let's show you around." She drives over clumps of grass and poofing dandelions towards a vast, open orchard filled with rows and rows of fruit trees and berry bushes. Blackberries climb thickly up trellises, blueberry bushes barely a foot tall start their lives, and apple trees spread across the field. But we're not here at Narrow Lane Orchard in North Kingstown for them apples. We're here for peaches.
Sharon and her husband, Stephen, purchased Narrow Lane Orchard in 2004 from Paul Lamore, grabbing hold of an industry they didn't know much about.
"We came over, saw it, loved it, and said you know, we're gonna have a go at it, but we knew nothing about fruit."
To get going, they took classes at the University of Rhode Island and University of Massachusetts at Amherst, and got a helping hand from Heather Faubert, a name tossed out by many orchard farmers along with the word "lifesaver." Faubert runs the Plant Protection Clinic at URI, is a member of the Rhode Island Fruit Grower's Association, and helped the Greniers get Narrow Lane to bear fruit.
Faubert says she knew that they would have a successful orchard, something that is surprisingly hard to do.
"More often than not, I'll get a call from somebody saying 'I bought this farm and it's got these trees and I want to grow them organically.' My response is, 'You have no idea what you're talking about!' I try working with them, but most of the time they fail," she says.
"But Stephen and Sharon were great. I could tell right from the start that they were going to be successful, and they have been. Stephen Grenier had a construction company, so he had access to workers that he could pull in and say okay, we've done all this pruning, now the brush needs to get out of here. I knew that would be very helpful."
The first year was a struggle, and it wasn't until the following year that the Greniers felt the orchard was truly theirs.
"It was a bad season, we came in and we didn't know what we were doing. We closed early," says Sharon. "2005 was when it was really ours."
We pass apple trees, their trunks showing their age, while the peach trees hide behind them. They are dwarfish, with a shiny, smooth bark.
"Here is where our peaches start," Sharon says as we approach the silver trees. "I wish you had been here a few weeks ago. They were in bloom and this whole orchard smelled like peach blossoms."
The blossoms seemed like a sign of hope, a tentative clean bill of health and promise of peaches after last year's devastation.
"I don't remember it ever being so beautiful, that's why I think we are going to have a great season," she says as we bump along. "The bloom was magnificent, whereas last year there were no flowers and we weren't opened. We realized something wasn't right. Where were the flowers? But this year, it's the best I've ever seen."
Amidst older trees, the young ones grow fast, saplings springing up from the soil.
"They're amazing, their growth. If you ever want to plant something in your yard, plant a peach tree."
Narrow Lane Orchard, 213 Narrow Ln., North Kingstown, 294-3584.
Photos by Angel Tucker and James Jones, illustrations by Grace Kelly