Pawtucket Red Sox: Take Me Out to the Ball Game
Check the PawSox off your summer bucket list with — you're not going to believe it — even cheaper tickets.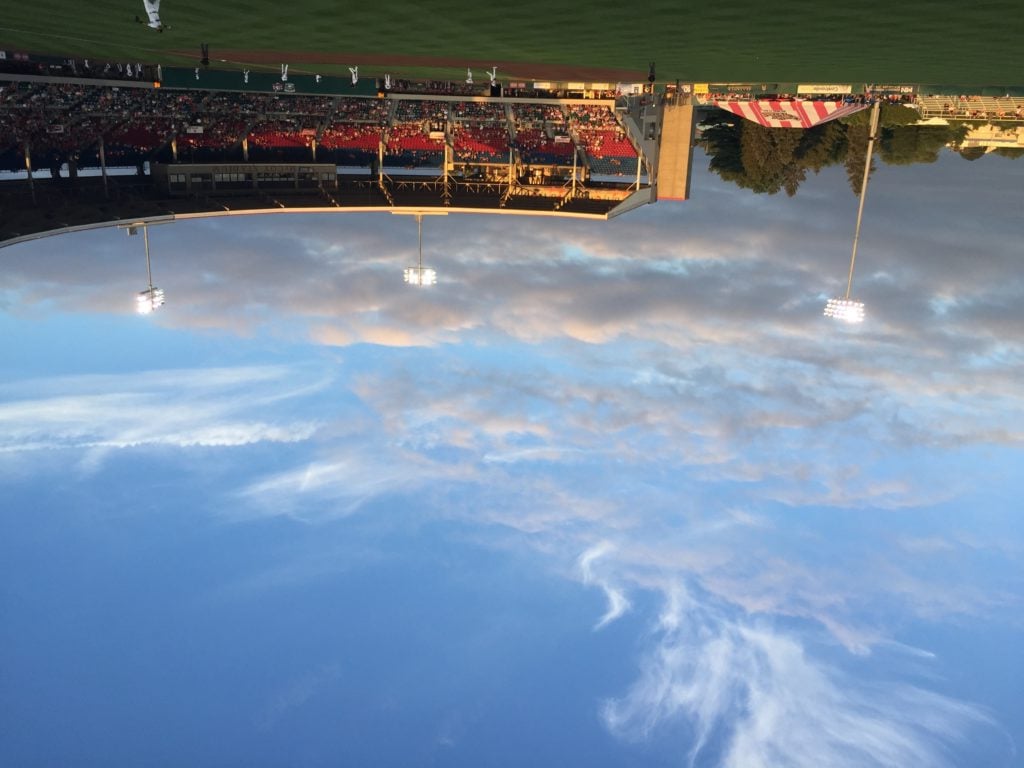 Confession: I am not a baseball person. I'm more of a sunset-gazing, hot dog-eating, grass-lounging kind of gal. But I always root, root, root for the home team, I'll participate in a stadium-long wave, and I'll probably sing along to "Sweet Caroline," too.
McCoy Stadium is just about the best place to hit those marks on a cool summer's night.
It's true, the Pawtucket Red Sox are ranked last in the International League North. And the stadium debate, well, that can't be good for team morale. But, sinkhole aside, McCoy is a gem. Anybody who denies it is no good in my book — or they need to spend a little more time on the grassy berm in left field.
That's where I was on Saturday night, and it was summer heaven. My in-laws were in town — big baseball fans — and we wanted to treat them to an authentic PawSox experience, starting with the two McCoy road signs that point drivers in different directions on School Street (I go left), the free parking, the cheap tickets, the grass seats, the ice cream in mini PawSox helmets, the "Bear Necessities" interlude featuring Paws and Sox and their cubs, the beauty of the stadium at dusk and, lastly, the hassle-free exit. The PawSox lost, but the night was still perfect.
Back to the cheap tickets, though. You can walk up to the McCoy box office on the day of a game and pay $9 per adult, $6 per kid for general admission, which includes seating in the blue nosebleeds or — my forever favorite — on the grass seats in the outfield.
Or you can snag a PawSox pass from your local library and get six GA tickets for a flat fee of $27 ($5 per ticket if you don't need six). You reserve one with your library up to two weeks in advance, pick it up in person and present it at the McCoy box office; it's that easy. Our library is Rochambeau on Hope Street in Providence, but many local branches offer discounted passes to the PawSox, among other local attractions including the RISD Museum and Mystic Aquarium. If, like us, you have more adults in your pack than kids, you'll end up getting about half-off tickets (read: more $$$ for pricey stadium beers).
But summer's almost over, and our dear PawSox might not make it to the postseason. Check out a home game tonight or tomorrow against Scranton Wilkes-Barre, or snag tickets for next week's seven home game stretch, September 1 to 7.