Paul Revere's Artillery Cannons
They're housed at the Artillery Company of Newport's museum.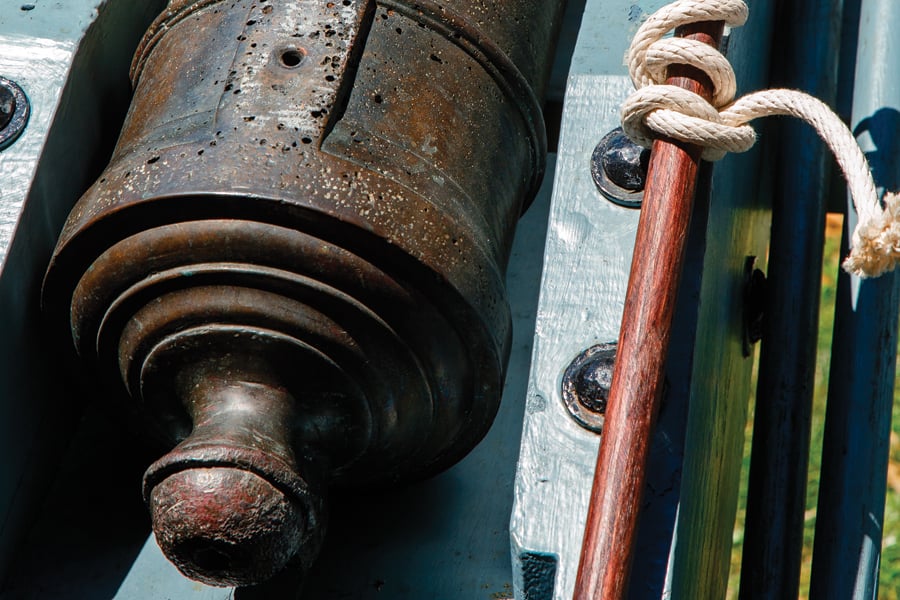 Paul Revere is best known for his midnight ride in 1775, but he was also an accomplished silversmith and iron worker. In 1798, he cast four bronze cannons for the state of Rhode Island. They live on at the armory on Clarke Street. It's home to the Artillery Company of Newport, the oldest militia still in continuous service in the United States; it was chartered in 1741 by King George II. The military museum housed in the armory speaks to the breadth of the militia's centuries of experience: In addition to the cannons, it contains military uniforms and memorabilia from as far away as India and Egypt. The militia remains active today, with uniformed members providing cannon salutes and color guards at ceremonies and events throughout the year.