Part of the Oath Teams Up With Festival Ballet
The contemporary troupe, which pairs movement with youth outreach, joins forces with dance powerhouse, Festival Ballet.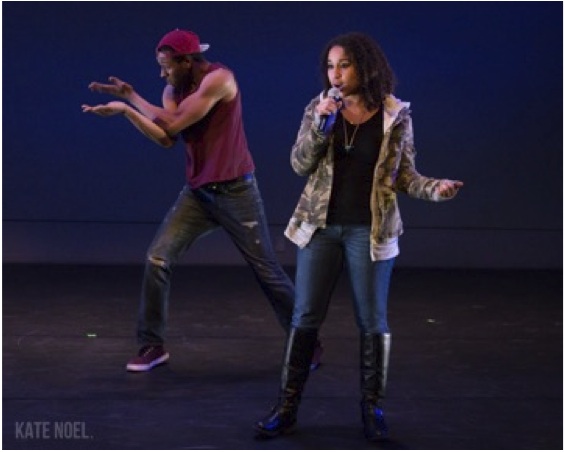 Colleen Cavanaugh, a practicing OB/GYN and choreographer, remembers a middle schooler who participated in a recent program hosted by her dance outreach organization, Part of the Oath. The troupe, which launched four years ago and is inspired by the Hippocratic Oath, puts on performances about youth issues in local schools — many inspired by poems written by teenagers themselves.
"She was so shy, but by the end of it she was getting up and sharing her own work," Cavanaugh says. "I hope that carries over into high school. That's really ideal, if I can make headway with that."
Part of the Oath now has an opportunity to expand its fantastic outreach programs with the help of a new partnership with Festival Ballet, one of the state's longest-running dance programs.
According to a news release last week, Festival Ballet's artistic director Miajilo Djuric says, "…by bringing Part of the Oath under our wing, we're able to enhance our already diverse community programs offstage."
The partnership's first collaboration is a program in New Bedford, Massachusetts. Cavanaugh says students in an English as a Second Language class wrote poems about their experiences, which Cavanaugh and her team will translate into movement for the stage. Then, Part of the Oath and Festival Ballet dancers will perform the dances at the high school as well as in a public park next month.
Learn more about Part of the Oath from this story in our Top Docs issue from May 2014, or visit the website here.