Outsider Art in Pawtucket
Check out an event promoting "pure and honest and immediate" art.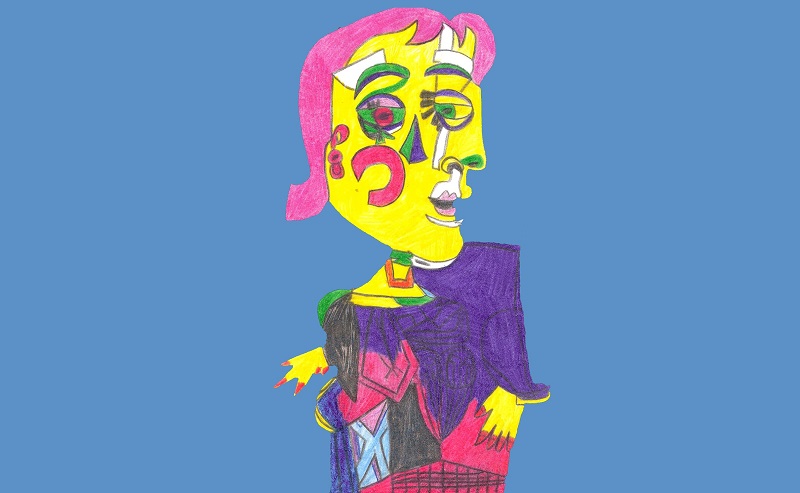 Outsider art is having a moment. From St. Louis to New York City, outsider art fairs are attracting big-wig buyers and collectors, as well as your average Joe who enjoys the freshness of the work.
Now you, local Rhode Islander, can peruse these extraordinary artworks without leaving state boundaries. As part of the annual Pawtucket Arts Festival, on September 19, Resources for Human Development – Rhode Island (RHD-RI) will host the first annual Rhode Island Outsider Art Fair. RHD-RI provides art-based day programs for individuals with developmental disabilities, as well as family support services, community job development and supported employment services.
Nate Carroll, RHD-RI arts coordinator, says the term "outsider" has come to encompass many things.
"It's a somewhat controversial catch-all term," Carroll says. "It can mean art created outside academic art, self-taught artists, folk art, visionary art and it can be produced by people with or without disabilities. A large percent of the artists have a disability, but the main focus is on the art itself."
Outsider art is gaining a following because it's "pure and honest and immediate," he says. "Generally speaking, you don't need an art background to enjoy it; it's often not conceptual in a contemporary way. It's not pretentious."
The art fair will be brimming with more than 100 artists represented — the perfect place for one-stop shopping.
"One of the exciting things is that our original intent was to invite artists from other Rhode Island programs like ours," Carroll says, "but then we got other programs from Boston, Maine and New York City to come. It's a broad swath of cool art from around New England."
The Rhode Island Outsider Art Fair will not only feature non-traditional and one-of-a-kind art, but also riffs and jams by RHD-RI's own musical arts scene.
"We have a number of bands here at RHD-RI. When we have art shows we often bring the bands. Some of the artists are lead singers of bands backed by other musicians, and some bands are all artists," Carroll says.
The art fair is meant to encourage non-traditional artists and to get their work into the community. Though it may be branded "outsider" art, Carroll says "one of our jobs at RHD is to help facilitate artists into the community, to get them involved in the mainstream."
The Details: Sept. 19. 10 a.m.–4 p.m. Free admission. RHD-RI, 24 Commerce St., Pawtucket. For more information, click here.