Our Favorite Local Spots for Cookies and Milk
Get on the good list with a local spin on Santa's favorite snack.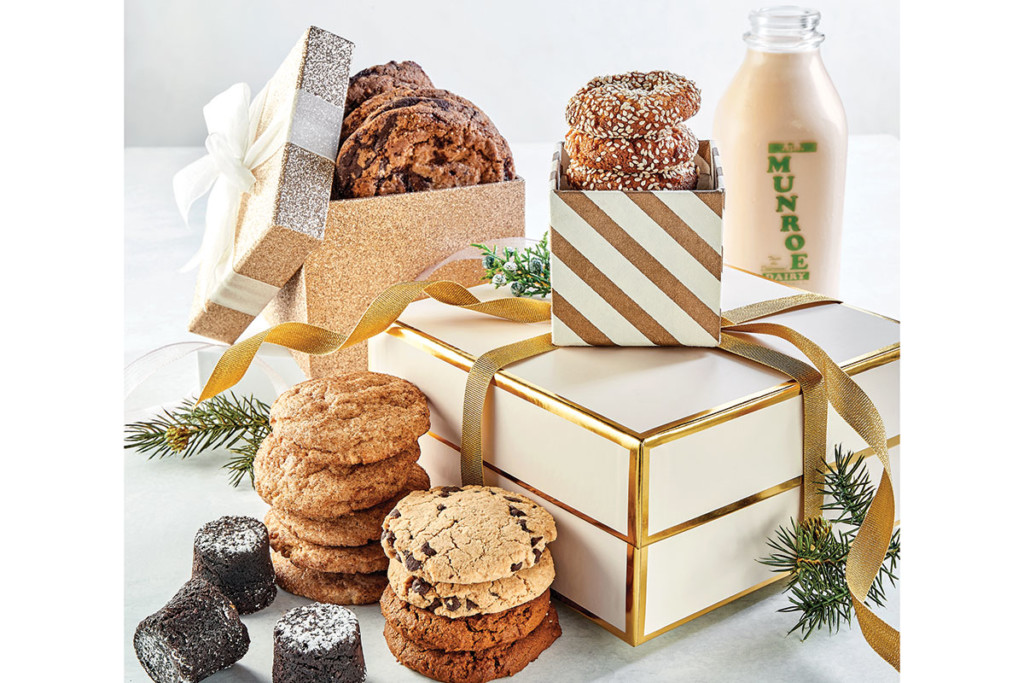 From left: Chocolate toffee chip cookies, $2 each; sesame almond cookies, $3 each, from the holiday cookie collection gift box, $50, Ellie's Bakery, Providence. Munroe Dairy pumpkin spiced milk (quart), $2.69, Munroe Dairy, East Providence. Gluten-free, vegan chocolate chip, vegan gingerbread and vegan snickerdoodle cookies, $2.50–$2.75 each or $15–$16.60 for a stack of eight, Wildflour Vegan Bakery, Pawtucket. Raaka Bouchon, $1.50 each, Ellie's Bakery.
Clockwise from top left: French macarons, $12 for a half-dozen and $24 for a dozen, Ellie's Bakery. Meringue lollipop, $1.50, Taunton Avenue Bakery, East Providence. Sweenor's hot chocolate mix, $9.95, Sweenor's Chocolates, Cranston. Rhody Fresh milk, $3.49 for half-gallon, Whole Foods, Providence. Snowman macarons, $2 each or $22 for a dozen, Silver Spoon Bakery, East Greenwich. Snowflake sugar cookie (Christmas trees, stockings and more also available), $4 each, Newport Sweet Shoppe, Newport. Cranberry white chocolate meringues, $1.50 each, Ellie's Bakery.