Old is New with Uniquely Chic Vintage
The furniture restoration business reinvents antique furniture for homes, weddings and events.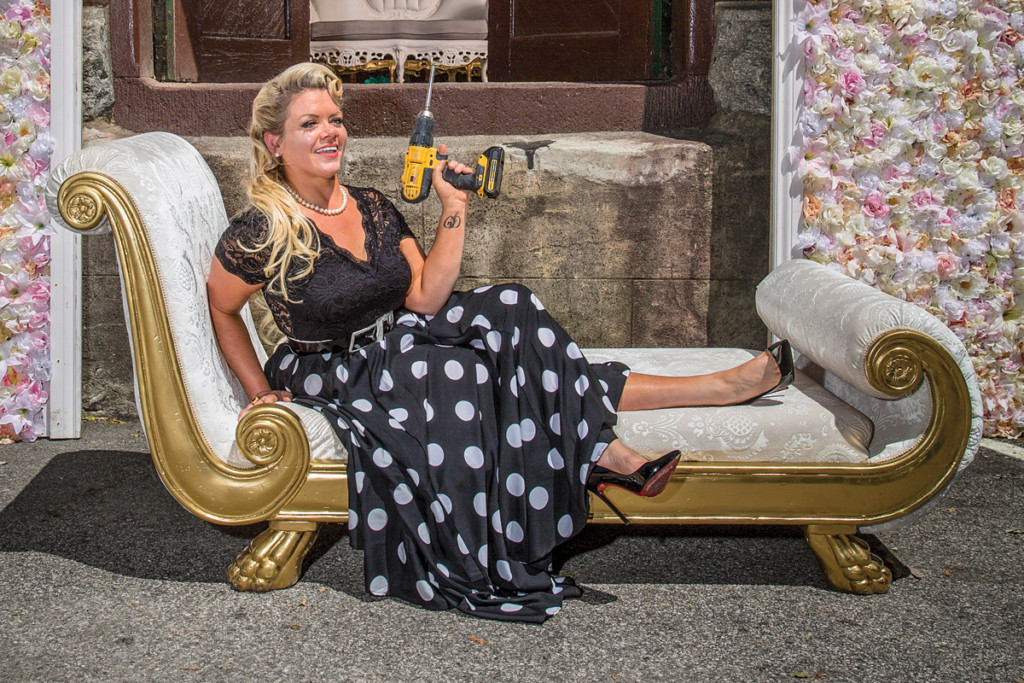 After losing her job in sales, Briel Delmonaco began transforming vintage furniture for fun out of her garage. She hunted down Victorian couches, Hollywood Regency-style sofas and other antique and vintage furnishings, while teaching herself to repair, repaint and upholster to create one-of-a-kind decor. 
"Uniquely Chic Vintage is full-service. We provide restoration, everything from repairing and refinishing wood and bringing pieces back to their original glory, to upholstery and customization, where clients want something reimagined in an entirely different way," she says.
Delmonaco sources furniture and creates custom pieces to client specifications, and she upholsters well-loved items. When she did work for another rental business, she realized she could corner that market locally with her own vintage rental business. Uniquely Chic Vintage Rentals was born. "Losing my job was the best thing to ever happen to me," she says. "I never thought in a million years that I would be doing this, and I love it."
Inside her 5,000-square-foot Lincoln warehouse are hundreds of pieces including high-back chairs, chaise lounges and sofas in all the colors of the rainbow, from bright white with gilded framing to plush hot pink, and fabrics from silk to velvet. It's easy to envision Marilyn Monroe posing on one of the glamourous sectionals, ready for a photo shoot. There are flower walls, backdrops, arbors and accessories for creating whimsical wedding themes, including sets of vintage china, tableware and glassware. Couples rent pieces for receptions, and Delmonaco also provides decor for fundraising galas and events. She is designing StyleWeek Northeast's accessory showcase in September. 
Delmonaco gets a lot of support building her coveted collection. Consignment shop owners help her hunt down items, and others call attention to pieces posted for sale on Facebook marketplace. "I will sometimes go home and there will be pieces of furniture in my driveway," she says with a laugh.  
Much of her finished work goes to California and New York City, where she will deliver custom pieces herself. The turnaround time is five to six weeks if it involves a lot of repair, tufting and button work, but some pieces can be done in less than an hour. 
"When you take something apart that's 150 years old, you find all sorts of things inside it," she says. There's a box somewhere with old photos, a condolence book from a funeral and a Beanie Baby octopus. "We also found a whole bunch of Ross Perot presidential buttons in a couch."
Her favorite clients like to go bold. "Most professionals can take something antique and restore it," she says. "I think it takes a different creative eye to turn something into a totally different piece of furniture." uniquelychicvintage.com