The Scoop on the OctoVie Skin Care Tool
A breast cancer survivor developed the beauty brush to combat skin dulled by radiation.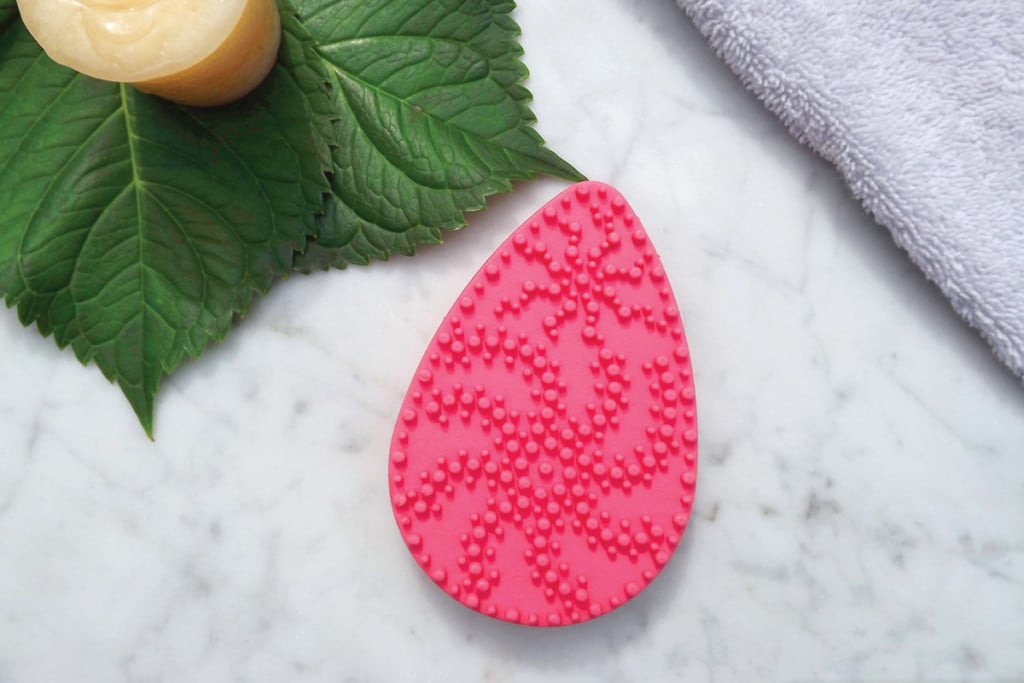 Skin is our largest organ, so we should do everything we can to protect it. When North Smithfield native and Swansea, Massachusetts, resident Pamela Auger was diagnosed with breast cancer, she dealt with dead, dry and darkened skin from undergoing six weeks of radiation. She tried multiple tools to combat the issue, but ultimately created her own solution. The skincare nurse and medical aesthetician developed the OctoVie face and body brush — made in Providence — that uses pore-minimizing nubs to cleanse, exfoliate and detoxify.
This October for Breast Cancer Awareness Month, she's launching a vineyard rose version. The face and body brush alleviates symptoms from eczema, psoriasis, acne or even stretch marks. "The unique nubs cleanse and exfoliate, and they improve blood circulation, which energizes and oxygenates the skin," Auger says.
The tool is named "Octo" after the octopus pattern of the nubs on one side and "Vie," which is the French word for life. "It brings vitality back to the dead, dry, problem skin," she says. The entire tool is shaped like a water drop, it washes clean, and it can be used with everyday products. It's more hygienic than washing with a facecloth or loofah. "Dermatologists never use a loofah because all of the skin cells and soap get stuck in it," she says. "Even if you lather it up and rinse, it's all still in there."
The tool should be replaced every three months, but the nubs can last up to six months. "It helps you feel good in your skin," Auger says. Available on Amazon, and at Whole Foods and Harbor Bath and Body in Bristol. octovieskinbrush.com