O and G Studio's Favorite Things
The co-founders dish on their successful furniture line and their favorite coffee spot, shop and restaurant.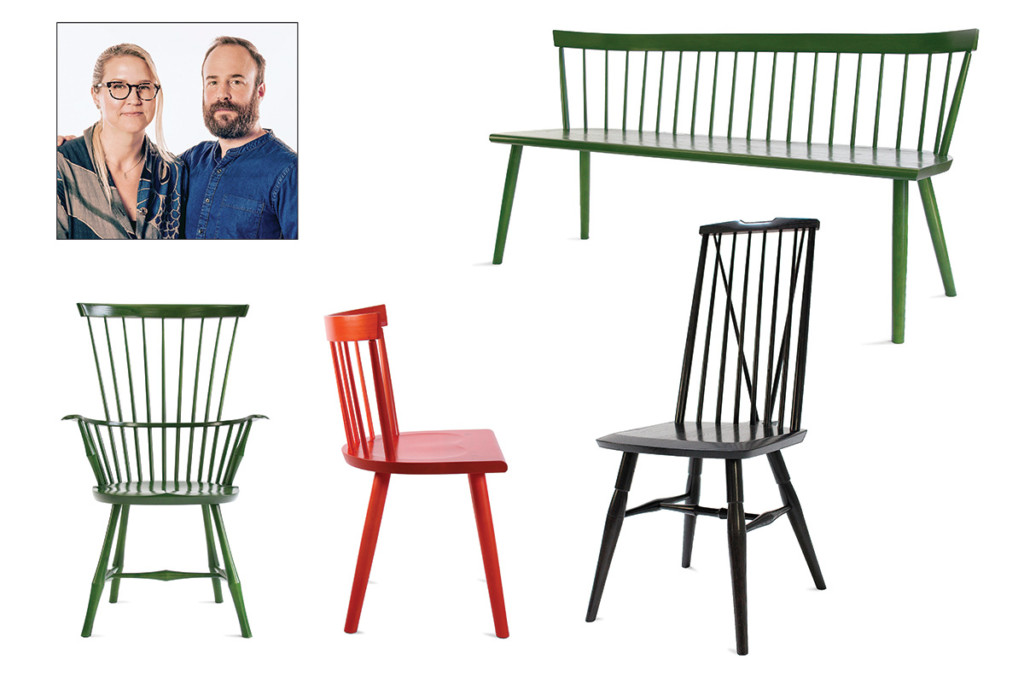 Jonathan Glatt and Sara Ossana, the duo behind O and G Studio, were initially on different career paths after graduating from the Rhode Island School of Design: Glatt had a studio where he made a casual jewelry line and Ossana owned a design studio focusing on interior architecture and set design.
Both are big fans of antiques and American design traditions, and in late 2008, they decided to give the furniture business a go by modernizing the Windsor chair, an American classic from the eighteenth century. "We felt that American design tradition had not been celebrated so we set out to breathe life into a dated form and style of furniture," says Ossana.
In the past ten years, the business has grown to a staff of twenty and their line has expanded to settees, tables, beds, lighting and mirrors and a recently launched kitchen and accent hardware line.
O and G emphasizes quality materials and craftsmanship. All of the seats are hand-carved out of carefully selected domestic hardwoods, the arms are shaped by hand and each piece is hand fit in the first-floor workroom of their spacious Warren studio. "It is an honor to be a part of a rich history and tradition of craft and furniture making in Rhode Island," Ossana says. "Of course landscape also plays a role. The moody Atlantic Ocean and its surrounding bays and shoreline provide ample context and inspiration."
Locally, you can spot the colorful chairs, stools and settees in restaurants such as Bywater in Warren, north in Providence and Little Moss in Dartmouth, Massachusetts, but they are also in homes, offices, hotels and eateries across the country. "Being part of the food culture in Rhode Island and beyond is a privilege," says Glatt. "It's a great feeling to sit in a restaurant full of our chairs, watching people enjoy themselves and knowing that we helped create their experience." oandgstudio.com
Ossana and Glatt's favorite things: