No Peace for this Portsmouth Monk on a Wind Turbine
Brother Joseph Byron can't catch a break, even from 175 feet in the air.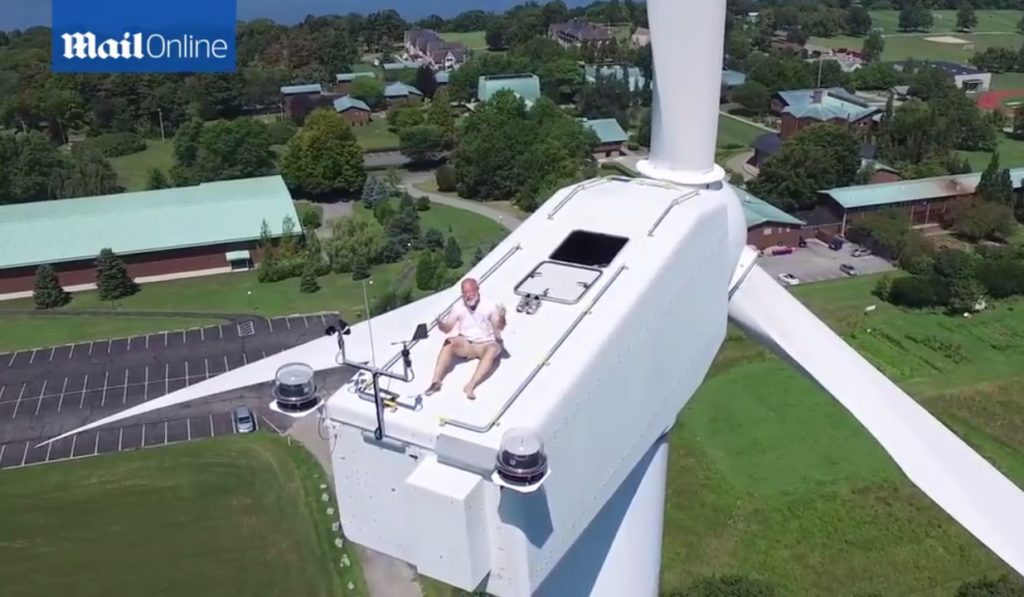 It's official: Privacy is dead. Rest in peace, old friend.
One Sunday earlier this month, Benedictine monk Brother Joseph Byron climbed to the top of a wind turbine on the Portsmouth Abbey School campus to catch the morning breeze and views of the blue bay. Not a bad way to spend some quiet time on your day of rest.
He hasn't had a moment's peace since. A drone with a digital camera — operated by a California tourist, because of course it was — captured Byron sun-worshipping atop the 175-foot-tall turbine, and the U.K.'s Daily Mail picked up on the video, which has gone viral.
"I am hearing from everyone on the planet," Bryon told the Providence Journal on Thursday, later adding, "It seems you cannot go anywhere to get away anymore."
We hear ya, Bro. Joe. The less godly among us recommend you pack a water balloon or two for your next turbine-climbing adventure. Here's the video: