Fast Facts: Newport Vineyard's WINEterfest
The event features grape-stomping demos, tastings, live music and more.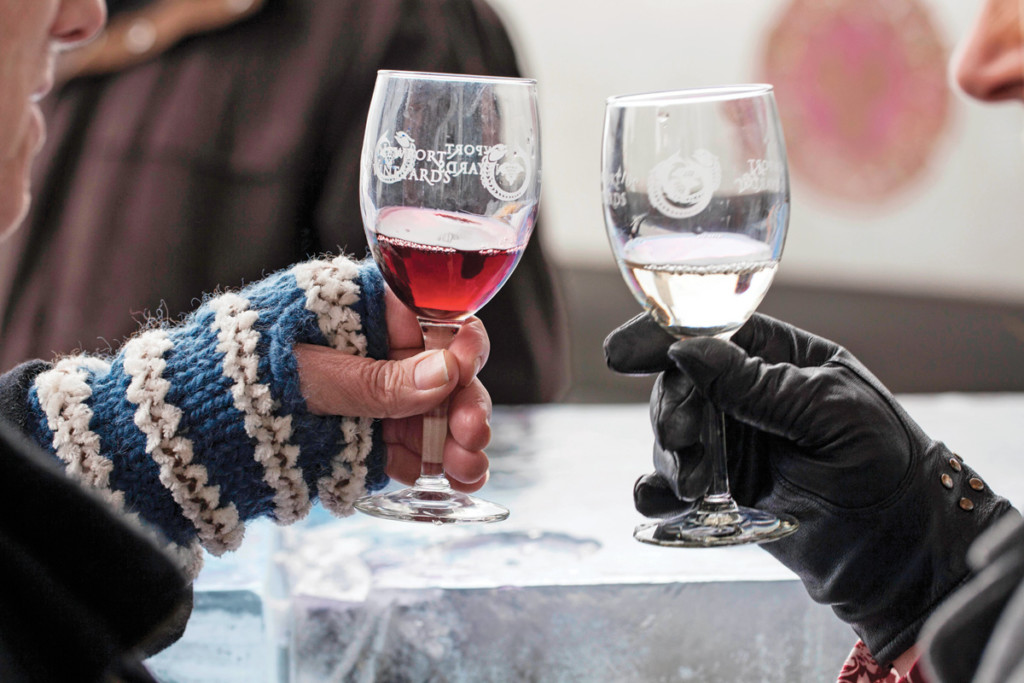 Sip, savor and crush at Newport Vineyard's WINEterfest, a weekend full of grape stomping, wine tasting, live music and food on February 17–18 from noon to 5 p.m. Wine lovers can un-wine-d with family and friends over a glass (or two) of red or white. $25 per person, including wine tasting. newportvineyards.com
Here are five fun facts:
Step outside to the tank room patio and breathe in crisp winter air while sipping sweet dessert wines at the twelve-foot-long ice bar. The bar is made of solid ice and is cool to the touch.
Squish warm grapes between your toes during the two-minute- long grape-stomping competitions at 1 and 3 p.m. Participants will be selected at random, so dress the part of a grape stompin' juice maker and you may just be one of the lucky ones.
Take a photo with a wine god or goddess. Living statues from Ten31 Productions will be perched on platforms and roam through the crowd to pose with guests.
Each February, for Newport's Annual Winter Festival, Newport Vineyards gears up for an entire week of events that includes yoga, a soiree and wine and cheese classes too. "It's such a great burst of energy that wakes us from our winter slumber," says
Cassandra Earle, director of sales and marketing at Newport Vineyards.
The weeklong event kicks off with a Speakeasy Soiree on Feb. 16, when a 1920s jazz scene comes to life. Guests will sip wine and cocktails, and enjoy light fare while bringing back retro dance moves like the Charleston. Miss Katie Kleyla will perform live jazz and speakeasy attire is encouraged.