NewPorch Live Sessions is Newport's Next Big Thing
Celebrate the first season of the online video series with a preview party tonight.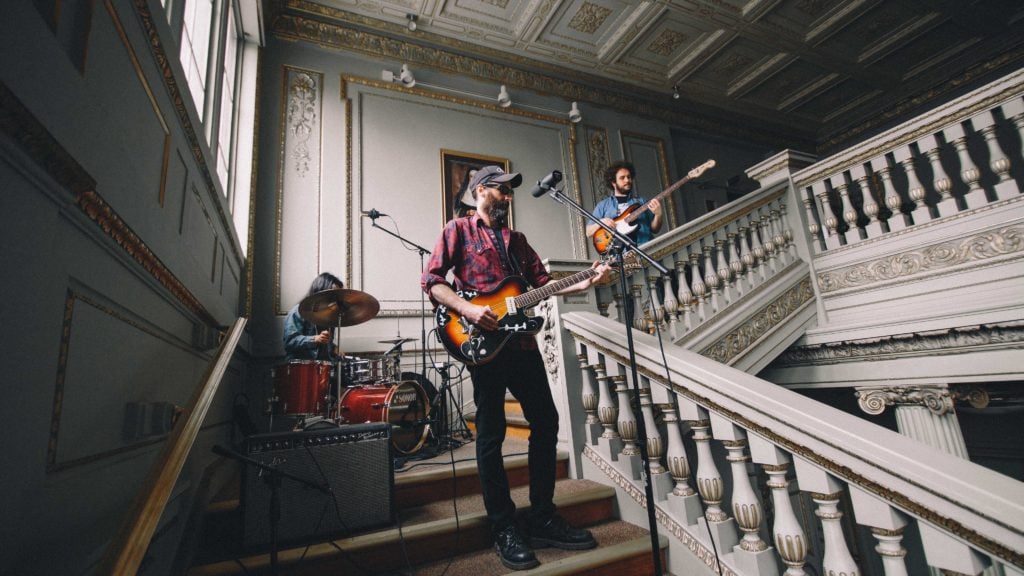 NewPorch Live Sessions takes PorchFest (where local musicians play for the public from their porches) and NPR's Tiny Desk concerts (visually stunning videos of musicians playing in an intimate setting) and morphs them into a whole new, very Newport thing.
The online video series, which got its start thanks to a grant from the Rhode Island State Council on the Arts, is just one of several efforts by the Newport Art House, a two-year-old nonprofit that showcases the contemporary arts in Newport County. The videos are created by Rich Ferri.
NewPorch Live Sessions serves two goals, says Newport Art House founding director Tracy Jonsson: It highlights local artists and it's also a place-making initiative that celebrates interesting venues and vistas in Newport.
"We're putting a rock band in a mansion, a rap band in an art museum, a classical band at the North End," Jonsson says.
The RISCA grant, which was awarded last March, funded six videos featuring live music performed by emerging local artists. The last was recorded a few weeks ago and, along with another recent video, will premiere tonight at an End of Season NewPorch Live Sessions Sneak Preview Party at the Parlor Bar and Kitchen, 200 Broadway, Newport. Tickets are $10, and proceeds will support forthcoming NewPorch Live projects. The event will also feature live performances by local artists and dancers.
The first video of the night, which features three songs by indie rock group, Tiny Diamonds, was filmed on a porch on Edward Street in Newport. The second, which features music by Newport rapper Freddie Black, was filmed at the Newport Art Museum. Following tonight's party, each video will go live on the Newport Art House website, where videos of bands Silverteeth, Icky Wood, the Z-Boys and Townman Charged are already available.
Jonsson says Newport Art House is hoping to finance the next wave of NewPorch Live videos through a summer art film series, tentatively to be located on Broadway in Newport. Keep tabs on future projects at newportarthouse.org.