New Trail at the Norman Bird Sanctuary
An accompanying new garden with native Rhode Island plants should attract birds and butterflies.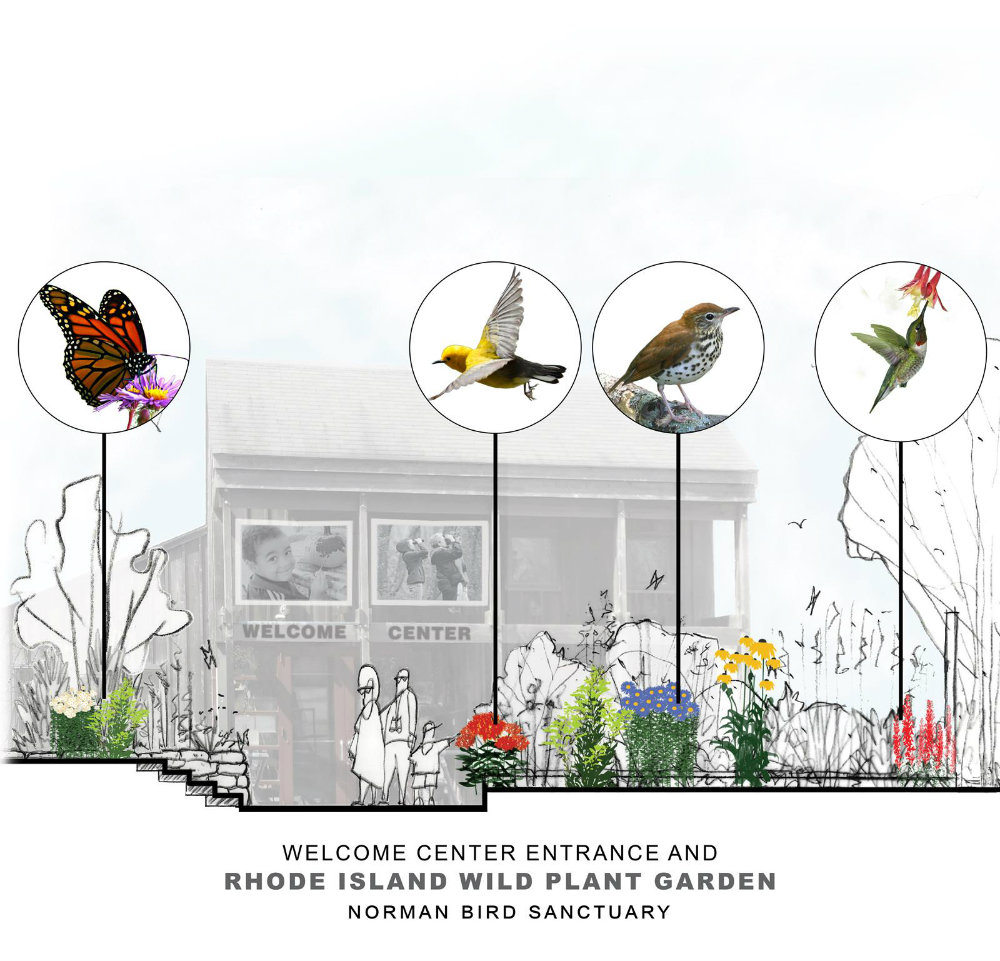 The Norman Bird Sanctuary has long been a favorite of nature lovers. Now, it's more accessible with a new path that recently opened called the Universal Trail.
Starting at the Welcome Center, the Universal Trail is ADA-compliant. And it was also accompanied by some upgrades to the entry way. A new rain garden will help reduce runoff and erosion and will give visitors an idea of what they will see on the trails.
The garden feature plants native to Rhode Island and were selected based on their benefits to birds and butterflies, says designer Tanya Kelley of PLACE studio. Audubon priority birds and Monarch butterflies were used as a baseline for selection, she says.
"It is my hope that visitors can take inspiration and information from this garden and create a native plant garden of their own….increasing native habitat on the island and in the region one garden at a time," Kelley says.
Norman Bird Sanctuary, 583 Third Beach Rd., Middletown, 401-846-2577, normanbirdsanctuary.org.