New Store Alert!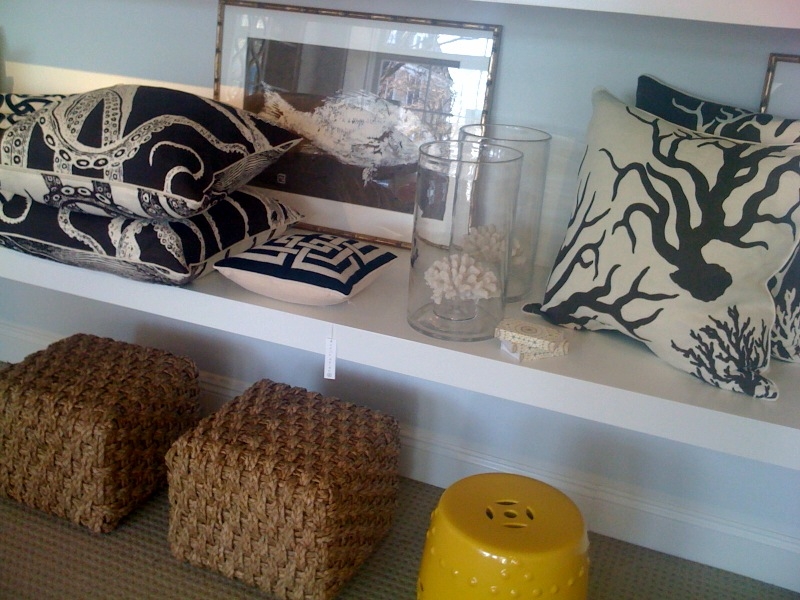 We're always thrilled when a new store is about to fling open its doors. But lately we've had such a retail drought that this news makes us literally giddy with anticipation. The source of our excitement? Sue Casa on State Street in Bristol, a fabulous new home décor and furnishings shop run by the owners of Striper Moon. Slated to open any day now, the shop carries a Domino mag*-worthy mix of the modern and traditional. Unique neutral-toned sofas, chairs and ottomans share space with vibrant-hued linen throw pillows, garden stools and gyotaku fish prints (the latter custom-made by artist/owner Susan O'Donnell). Tabletop accessories — lamps, glassware, melamine plates — round out the inventory, with labels ranging from Oly Studio to Trina Turk Residential.
We'll keep trying the door…we're already stalking the green gyotaku.
Sue Casa, 39 State Street, Bristol.
*gone but not forgotten!