New Screamer at Six Flags
The Wicked Cyclone will appeal to fans of extreme weather.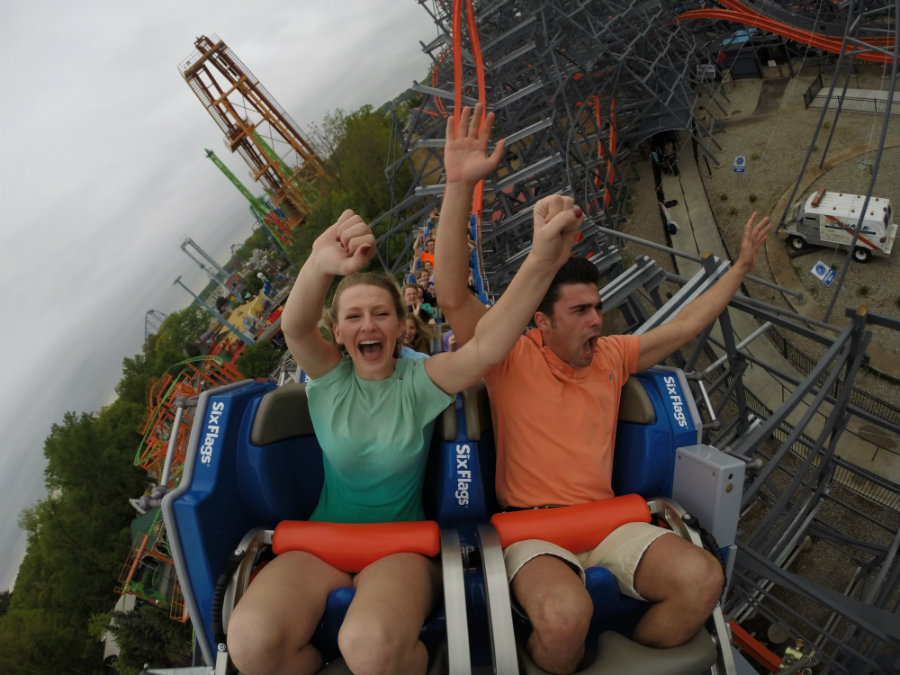 Thrill-seeking Rhode Islanders with an iron stomach make the trip to Six Flags New England each year. Now, there's a new ride that will appeal to fans of roller coasters and, yes, extreme weather.
Six Flags just launched the Wicked Cyclone, which it describes at the first hybrid roller coaster on the East Coast. The scream-inducer mimics the forces of nature, traveling up to fifty-five miles an hour, according to a news release. With a seventy-right degree drop.
The Discovery Channel's "Storm Chaser" Reed Teamer and a group of meteorology students were among the first testers.
"As an extreme meteorologist and storm chaser, I've intercepted some of the most powerful storms in the world, from violent tornadoes to category 5 hurricanes," Teamer said. "I CANNOT WAIT to put Wicked Cyclone to the test, this is going to be one wicked ride."
Take a look:
Six Flags New England, 1623 Main St., Agawam, Massachusetts, 413-788-9300, sixflags.com/newengland.