New Rock-a-Baby CD Available Today
Rhode Island's much loved infant and toddler music group releases its third album, Old MacDonald and Other Historical Figures.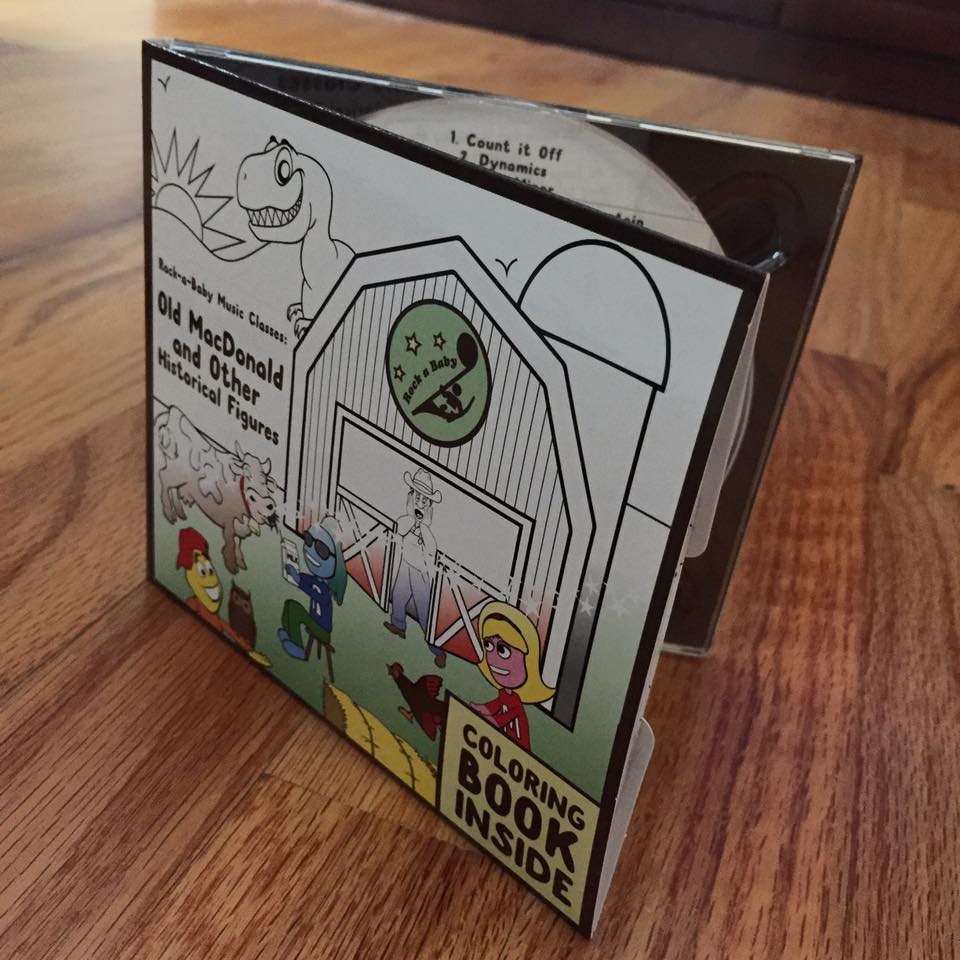 Little ones don't get sick of hearing the same songs over and over again. Parents do. But if it's songs from the new Rock-a-Baby CD on repeat, then they won't mind.
Best of Rhode Island award-winning infant and toddler music group, Rock-a-Baby, releases its third album, Old MacDonald and Other Historical Figures, just in time for the holiday season. Sing along with puppets Rhythm, Harmony and Melody to familiar tunes and new tracks by Rock-a-Baby founder, entertainer and educator Marc Trachtenberg and bandmates.
"Among our three CDs, this one goes for the parents more so than the other ones," says Trachtenberg, who is a Pawtucket native. "I get compliments from parents like, 'We played your CD 100 times in a row and we didn't get bored!'"
The album has been a long time in the making, and includes music made with real instruments. There are sixteen tracks, and ten of them are original songs. The CD mentions a cast of characters that children know and love, like Kermit, Elmo, Old King Cole and more, plus that cast of Avenue Q, Alf and Triumph the Insult Dog, which will appeal to adults.
There's a horns section and a full band with drums and bass. Trachtenberg plays the piano as Harmony, Benjamin Tilchin strums the guitar and banjo as Rhythm, and Rachel O'Connell sings as Melody. Trachtenberg is also involved in a wedding band, the Free Downloads, and members from the band helped record music for the CD. That same wedding band will also appear in an upcoming Robert DeNiro movie called The Comedian, premiering in January.
Some of the new Rock-a-Baby songs have deeper meanings that will resonate with children. "There's a song called 'Lucky Street,' which is about knowing what good luck really means. It's not just finding a four-leaf clover, it's inside of you," says Trachtenberg. "There is also a song called 'Different' with a great message about how everyone's different and that's what makes the world go around and makes everyone unique."
The CD is available for $15 on the Rock-a-Baby website, and it comes with a free coloring book insert. Save $5 by buying one for you, and one for a friend. It is also available on cdbaby.com, iTunes, Spotify and other digital music sites. Rock-a-Baby music classes are also offered locally in Providence, Warwick and Barrington, plus Sharon and Newton, Massachusetts.