Musings on Spring
The season dawdles getting here, which makes it's arrival that much sweeter.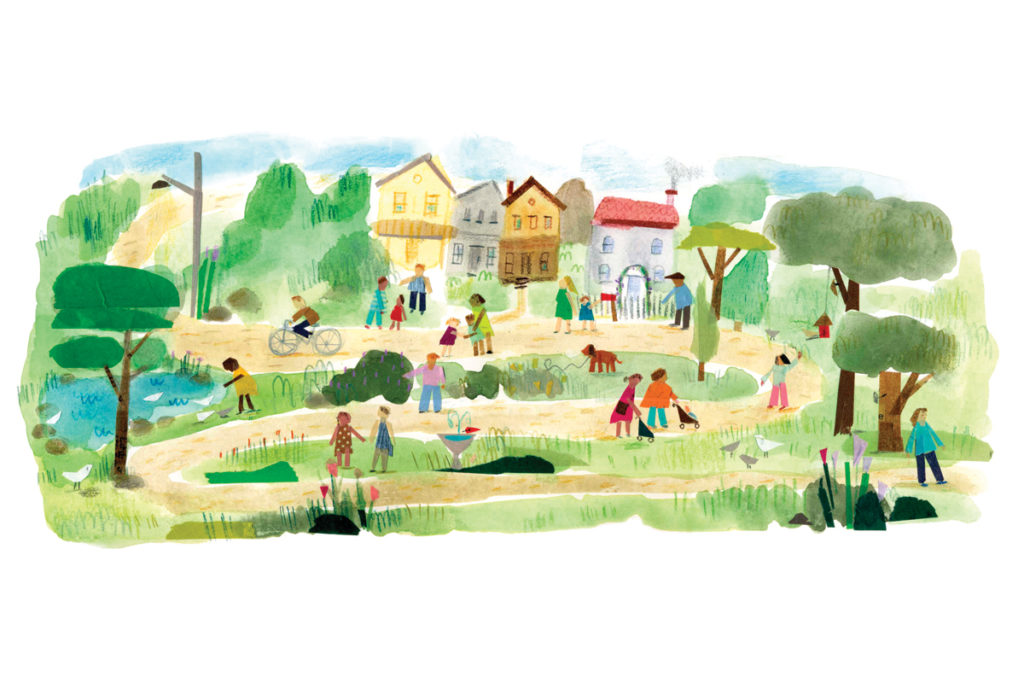 It is early April, all bluster and mud, on the cusp of winter and spring. Still, it's a hopeful time of year, and I am ready for it. (Aren't we all?) Following a stretch of cold months where I was, in large part, cooped up inside, spring is more than welcome.
Breathe, breathe in fully, I remind myself. Count the seconds.
The expectation of spring brings a certain comfort, the knowing that while everything must come to pass, Earth still spins on its axis, things with feathers flit about, critters emerge from holes, life persists, shifts and regenerates, and those of us lucky to live in a four-season zone see the physical manifestation of the Earth's, and our own, rebirth. Each year it is the same. Every spring. We count on it, right? And it is the counting (because there is so much in the world that doesn't add up) of this very transformation that nudges us toward optimism. There, it's right there! Do you see it?
I imagine the colors that will soon pop and the new, but familiar, sounds that will be heard, the neighbors and myself — well, my husband for the most part — busy with ordinary outdoor affairs: Mrs. S. whitewashing the picket fence at her entryway and Mr. B. shoring up his fieldstone wall, or Mrs. M. readying her large and varied garden and Mr. P. having his driveway sealed — things happening as they always do. Soon, very soon, spring will be in full tilt, coming in, as the poet Edna St. Vincent Millay wrote, "like an idiot, babbling and strewing flowers." It's happening already, right here in northern Rhode Island: pretty scarlet beads and crocus rise from the mud, which makes me feel as if anything is possible.
So, I crack open the windows and, after not doing so for too long, throw on my black yoga (yes, yoga) pants, lavender, no, magenta (because spring!) Under Armour half-zip (newly plucked, fresh as spring, from T.J. Maxx in the land of big boxes), old kicks and sunglasses, and step outside for a long, arm-swinging walk in search of ordinary vernal equinox sign posts. There is just enough chill in the air to keep me walking at a swift pace, but not so swift as to miss an old metal and wood-slatted glider placed by trees and a prickly shrub on a corner lot, as if it were a bus stop. But it isn't, which means it might be trash; someone getting an early start on outside spring-cleaning. Though it's midday, I notice driveways littered with Wednesday's complimentary paper stuffed in plastic bags, exposed underground sprinkler heads and tubes, and weathered red and brown wood chips migrating from flower beds to lawns to gutters. Gritty roads and streets haven't been swept, making the edge of each road treacherous for bikers. The mailman delivers important (and not so important and at times quite unwanted) documents in his truck, a couple of home-schooled children play in their yard, birds whistle, and the geese in the pond beat their wings against the water and honk.
Aside from the children, and birds, and geese in the pond, the scenery is less than enchanting. There is so much work to do. And where is the babble? Where are the flowers? (I can do without the idiot.) But as I turn the corner, I hear the clinks and clanks of wind chimes, see neighbors pacing about the street with their hello nods, gawking at babies in strollers and slowing down young mothers in a rush. "I can't stop! The baby will wake!" Someone mentions the sprouting buds and another talks about tree service. I bump into an acquaintance and we marvel, despite the scraggly mess around us, at this beautiful spring (ish) day, and how quickly time passes, and how old our kids are and how they've grown, which means we are old. But we can still grow!
And, today, we are a happy old.
And tomorrow? Tomorrow, I know, whether the sun comes out or not, we'll see crocuses blooming yellow (and purple and blue), and other petals will soon fan open, broadcasting their slender stamens, attracting bees who hum above and sniff the flower's furry anthers on their way in for nectar. Maybe they'll be the same bees who gather by our overgrown, but now spindly and lonesome looking, front beds — near which I'm currently standing — at the very bramble my husband refuses to trim. Oh, and the budding Rose of Sharon: Spectacular! That will happen, indeed. Truly, I won't even mind seeing the faithful woodpecker who likes to bang holes in the side of my house.
When I was a little girl, a tomboy of a girl, a tincture of iodine soothed my scrapes. As did a kiss; it still does. As does the fresh smell of honeycomb and sprigs of rosemary rubbed between fingers. I don't get scraped up so much anymore, at least not physically, but now and then my psyche surely does, and I have begun to understand that there is no salve like the cadence of nature. I crave it, year round, and the rhythm and music of spring is particularly spellbinding. From the forsythia's sunny awakening, and the pear tree's pungent, albino blossoms that mottle the landscape like a faux finish, to the clinking of tricycle bells, we bear witness to a magnificent unfolding of life — the audacious fructification of the Earth.
Where anything is possible. Anything.