Ms. Kitty Litter is Retiring
The First Lady of Providence is heading south and hanging up her wig for good.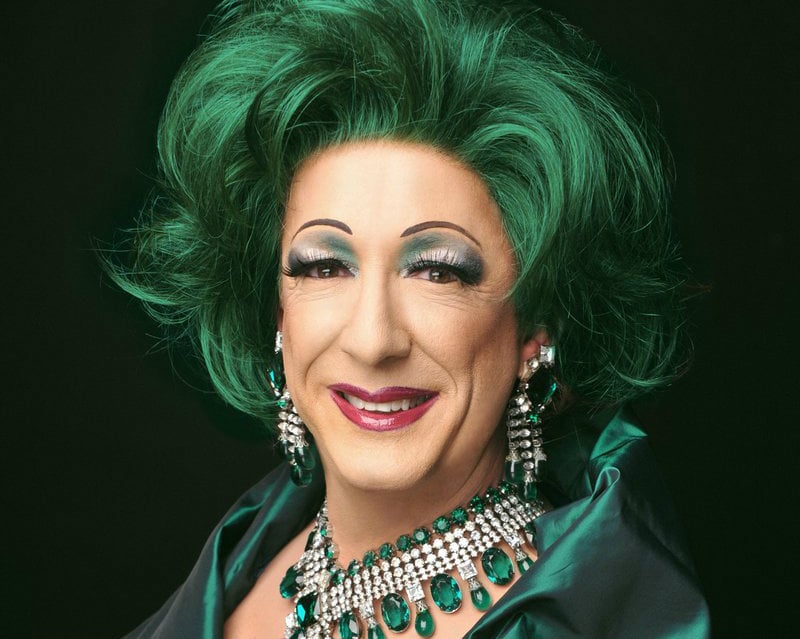 She's known about town as the "Self-Proclaimed First Lady of Providence," but we're dropping the "self-proclaimed." Miss Kitty Litter, Rhode Island's best loved drag queen and our forever First Lady, has earned it.
After decades of drag brunches, marriage equality rallies and Pride parades, the Johnston native is heading out of town for good. Performer Stephen Hartley is moving to Greensboro, North Carolina, at the end of the month to join his husband, and he's retiring his drag persona, Ms. Kitty Litter, after more than twenty years on the stage. (It's 70 degrees in Greensboro today; I understand the draw.)
We caught up with Hartley for a look back on his career in drag and LGBT activism:
When was your first performance? Your favorite performance?
My first was in 1996 at Chan's in Woonsocket. It was a fundraiser for the House of Compassion [a community residence in Cumberland for people living with HIV/AIDS]. It was fantastic. That's why from that day forward I thought it would be a good idea.
My favorite, I would say, was when I was asked to do Dancing with the Stars for the Rhode Island Mentoring Partnership.
[Video evidence below. Skip to the one-minute mark for a shimmy only Kitty Litter could pull off.]
How has the drag scene changed since you first started?
It's made a 180-degree turnaround. I remember when I first started doing drag, I would hide against a building until the light turned green so I could run across the street to get to where I was going. Now, I walk down the street during the day and everyone, from police officers to city councilmen, knows my name — which still, to this day, baffles me.
Why are you retiring?
I just don't want to start all over again in a new town. I did a lot here. I'm tired. I had my final show at the Comedy Connection last weekend and it was very emotional. It was a cry-fest for my fans, which I didn't understand. I had to tell 'em I'm not dying!
You've had a successful career in drag, from brunches and fundraisers to stand-up. Do you have standard jokes or skits you perform?
I never know what it's going to be. Mine is all crowd work so it all depends on who is in the audience. There are standard jokes that I can always tell, but I go for who is in the audience, and hard.
You've also been a huge advocate for the LGBT community in Rhode Island. Do you have any hopes for the community going forward?
My hopes have all come true. Everything I set out to fight for has come to fruition. I've sat on most of the boards: Pride, the Gay Men's Choir, marriage equality. Never in my lifetime did I think I'd see gay marriage in Rhode Island. [Hartley and his husband, Brian, were married in September of 2013, a month after Rhode Island's marriage equality law took effect.]
Before, all of the gay bars were in dark alleyways in Providence with the windows blacked out. Now they're on main streets with their windows wide open. And they're no longer just gay bars; anyone goes in there. I just hope it continues to be a thriving community.
Options is hosting a big farewell bash for you on Sunday at the Arcade. Any parting words for the fans who can't make it?
I want to thank everybody — literally the whole state of Rhode Island — for making me such a popular drag persona. It's been a wild ride.
Tickets for "A Farewell to Kitty Litter" may be purchased here. All proceeds from the event will be donated to local nonprofits.