Movie Extra Sees Herself in Woody Allen's Irrational Man
See some favorite Rhode Island sites and maybe some familiar faces in the movie that's now showing in theaters.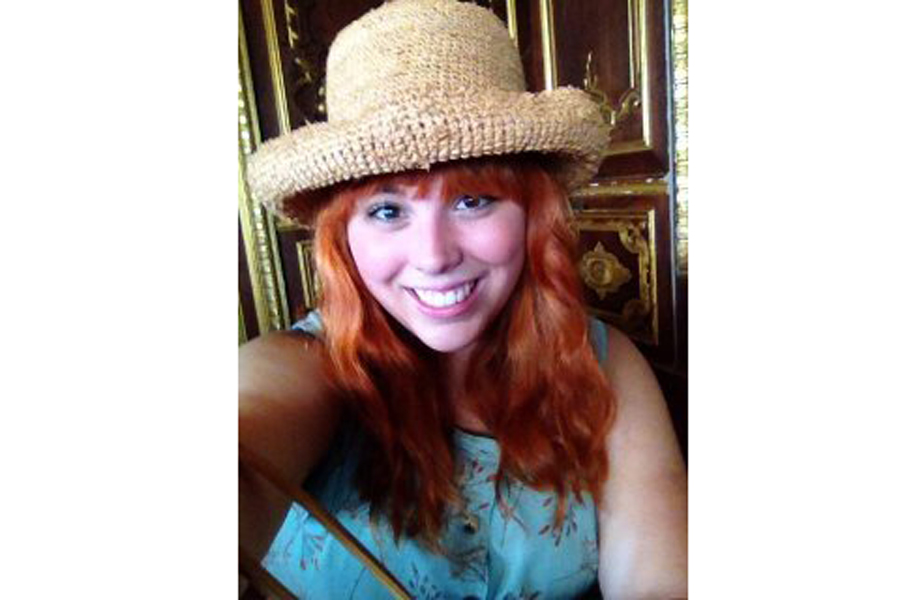 Editor's note: Last summer, independent to her internship here at Rhode Island Monthly, Emerson College student Ashlyn Lillibridge signed up to be an extra with LDI Casting in Providence, and she was chosen to participate in the filming of Woody Allen's movie, Irrational Man, in Newport. She decided to write about her experience.
Sitting down at a theater with popcorn and soda is a different experience when you are gearing up to watch yourself in a movie. During the summer of 2014, Woody Allen directed and filmed Irrational Man in Rhode Island. The filming took place at locations including Salve Regina University, Lippitt Park in Providence, Loie Fuller's and Classic Cafe restaurants and other famous destinations in Providence and Newport. Watch the trailer here.
If you are curious about when I appear, there is one scene in the beginning of the film when Emma Stone and Joaquin Phoenix are walking out of the school together for the first time. I have red hair, and I am wearing a hat and a long dress while walking in the background with an older gentleman. The second scene is towards the end of the film when Stone runs up to Phoenix and another professor. We're inside a small circular garden and I walk to the back of the garden and sit on a bench. I do not want to give anything away about the movie, but it is not at all what you expect. IMDB describes the plot: "A tormented philosophy professor finds a will to live when he commits an existential act."
Part of the experience was seeing what it's like to be a real actor during filming days. We had call times, and we were told not to snap photos of the stars, even though on one occasion I couldn't help it. I didn't want to give the plot away, but Stone was standing feet away from me and my inner paparazzi spiraled out of control. The two days I was called to set at Salve Regina were an actor's dream. I experienced wardrobe and makeup and spent the day walking around award-winning movie stars. I mentioned in my original blog how Stone said hi to me and Phoenix smiled at me at the free buffet (oh yes, there was so much free food over the course of the day). I even saw Woody Allen walking around in cliche director attire, and that was the coolest thing I could ever see.
As I sat down in the theater, I did not really expect to see myself in any of the scenes because extras are told not to get their hopes up. However, on two separate occasions, I spotted my red hair right away and watched my short legs carry my body off in the distance. Usually directors do not use every scene they shoot, but I was lucky enough to be in chosen scenes. I wish I had snapped pictures while I was in the cinema, but I did not want to disturb the people around me. I guess I'll have to wait until it comes out on DVD for that.
See Irrational Man at Showcase Cinemas Warwick tonight at 5 p.m., 7:25 p.m. and 10 p.m.