More from the August issue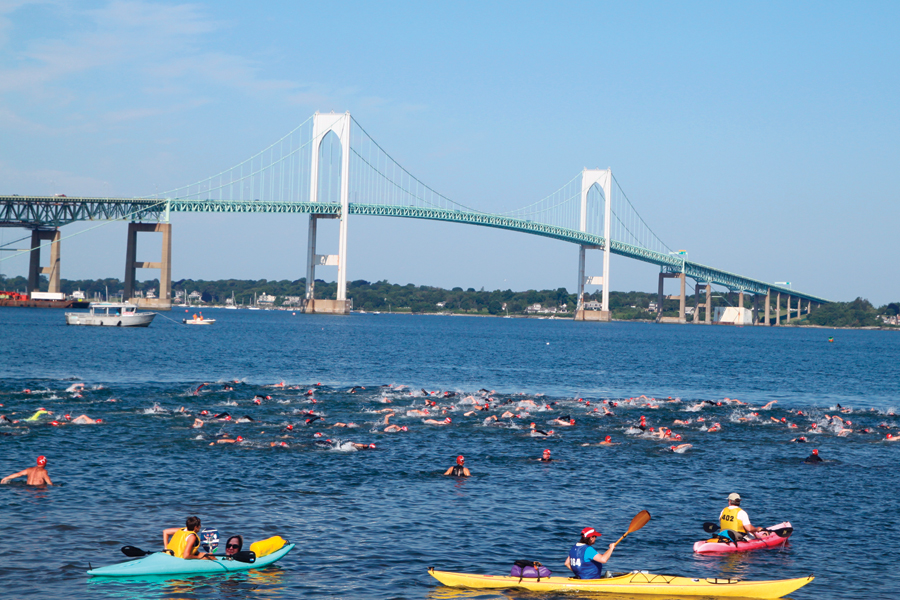 Save the Bay Swim
When: 8/13
Why: Think you can take on the tides? In its fortieth year, Save the Bay's annual fundraiser sends hundreds of swimmers (you'd swear they have fins) and scores of kayakers into Narragansett Bay for one incredible competition. If you can't manage the nearly two nautical-mile swim or paddle — we're huffing and puffing, just thinking about it — cheer from the shore and marvel at the beauty of the clear, deep blue, thanks to Save the Bay.
Where: Naval Station, Newport to Potter Cove, Jamestown.
More Info: Visit savebay.org/swim.
---
From Current: Leapfest
---
From Snapshot: Camp Yawgoog