Meet the Rhode Islander Behind Designs by Lolita
Lolita Healy creates hand-painted glassware for big life events, from marriage to divorce.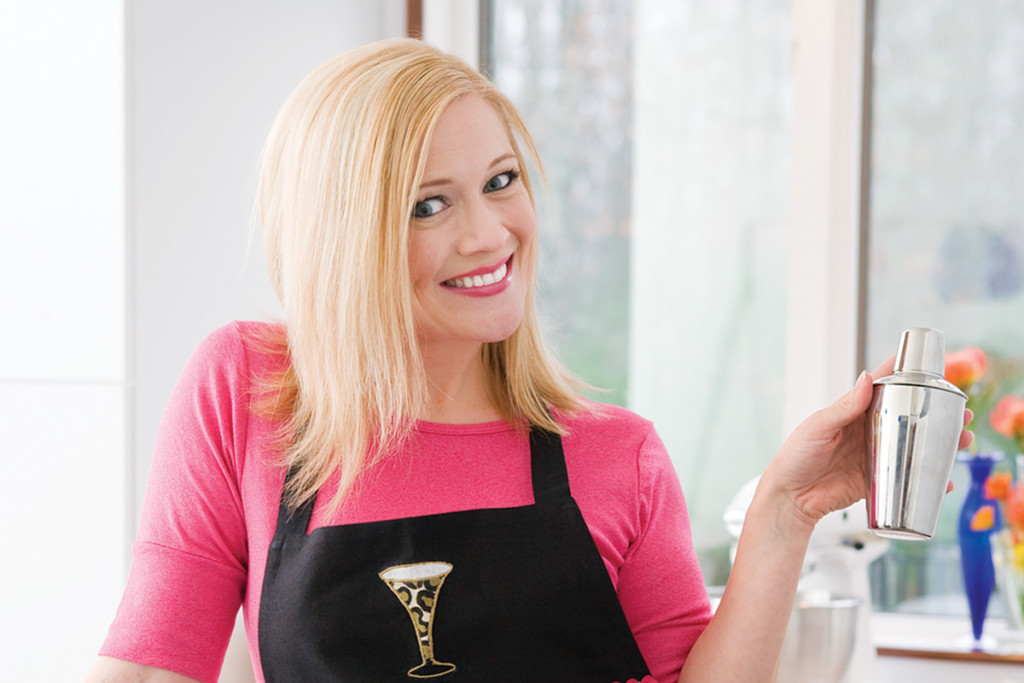 Lolita Healy was out for drinks with friends when she had a light bulb moment. Each of her girlfriends ordered a different martini, and the names of the drinks reflected their fun personalities. She noticed the beautiful colors of the cocktails and realized the glasses looked naked. The girls' night out inspired her to create personalized, hand-painted glassware to celebrate moments and character traits. "I included the recipe on the bottom for my favorite cosmopolitan. And that's how it started," says Healy.
She launched the business as a stay-at home mom when her two daughters were babies and toddlers, and called it Designs by Lolita. "I was named after my grandmother, Lola," she says. "I had always dreamed of using Lolita, my middle name, for a business one day." During the first four to five years, she hand-painted thousands of glasses during her children's naptimes and at night. She later licensed her business after sales took off. The glasses are all hand-blown and hand-painted, and Healy dreams up the designs while putting her own personality into the details.
Seventeen years later, Designs by Lolita's has sold more than twenty-four million products and can be found in retail locations worldwide. The Providence resident maintains a design studio in the Creative Capital along with one in her native South, while the headquarters is in Chicago. Current designs illustrate everything from milestone birthdays and quirky slogans — "I'm not old I'm simply aged to perfection" — to weddings (and yes, even divorce). Each glass is packaged in a signature gift box with a recipe.
"Developing your personal brand is becoming more important than ever because of social media," she says. "You've got to know why you're doing what you're doing, and for me that is delivering happiness and making women feel beautiful with every design." designsbylolita.com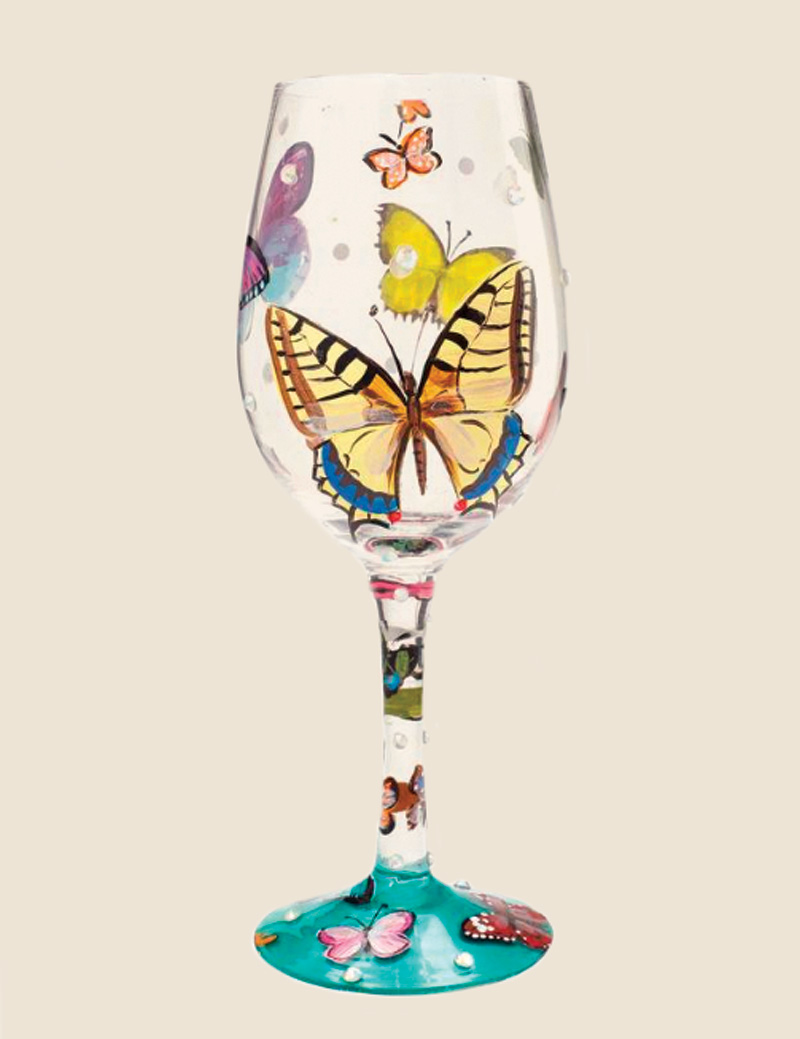 Designs by Lolita Butterfly Glass
"I was a butterfly fanatic when I was a little girl. I drew them all the time."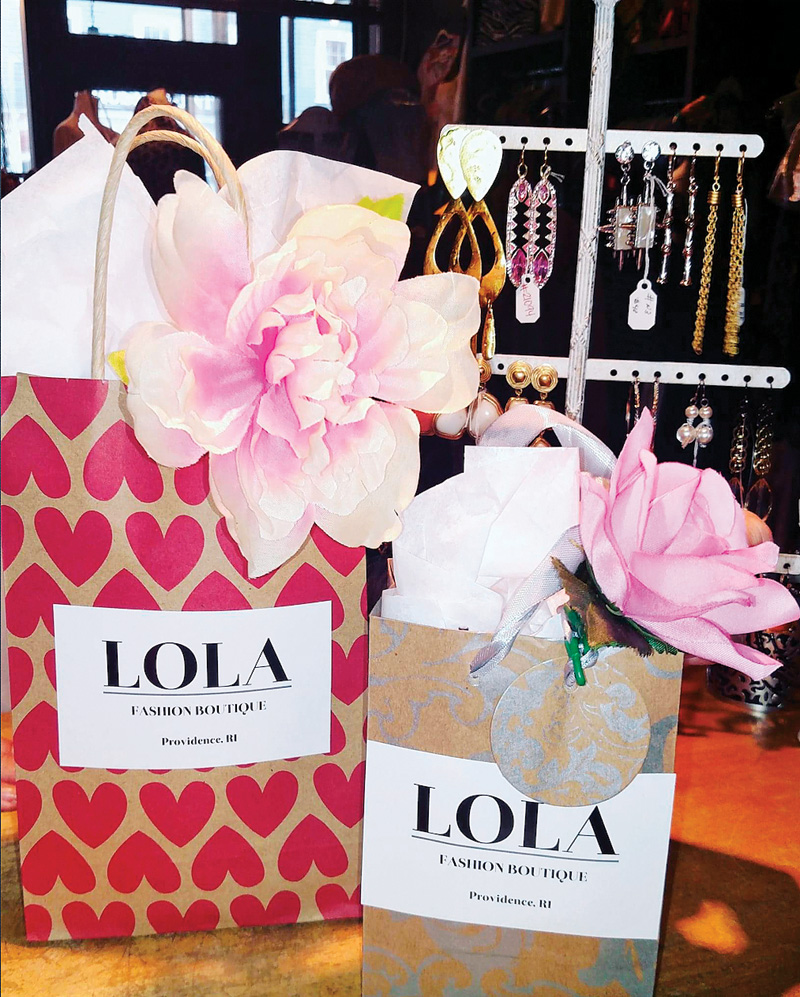 Lola's Boutique in Providence
"She sells new, consignment and vintage stuff, so it's a mix. I love shopping small for obvious reasons."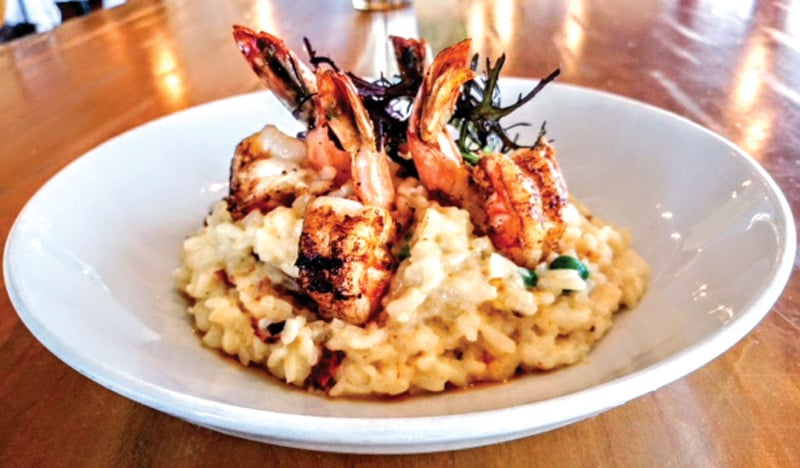 Massimo Restaurant
"I crave the risotto. They incorporate the sea very well into their Italian menu. I like the bar in there. It's a fun place to go."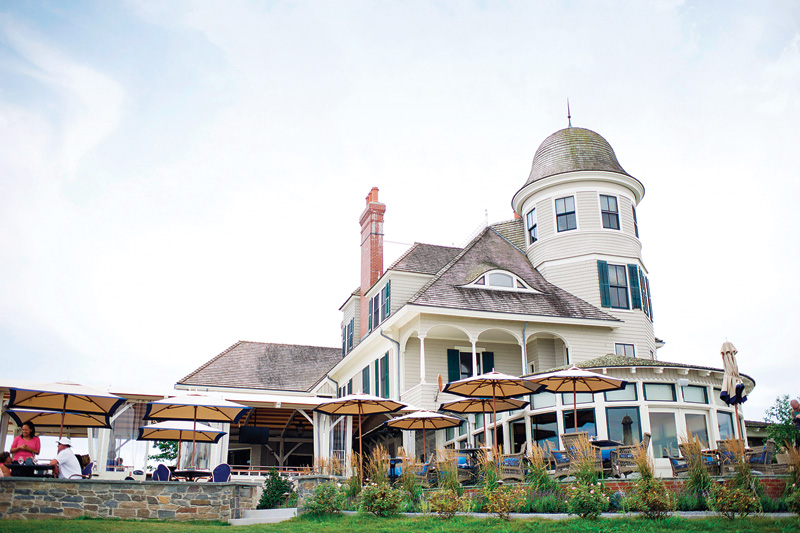 Newport
"I love Castle Hill Inn, sitting out there at sunset in the Adirondacks. I get a nice crisp glass of sauvignon blanc or I might have a cosmo, which is my favorite martini."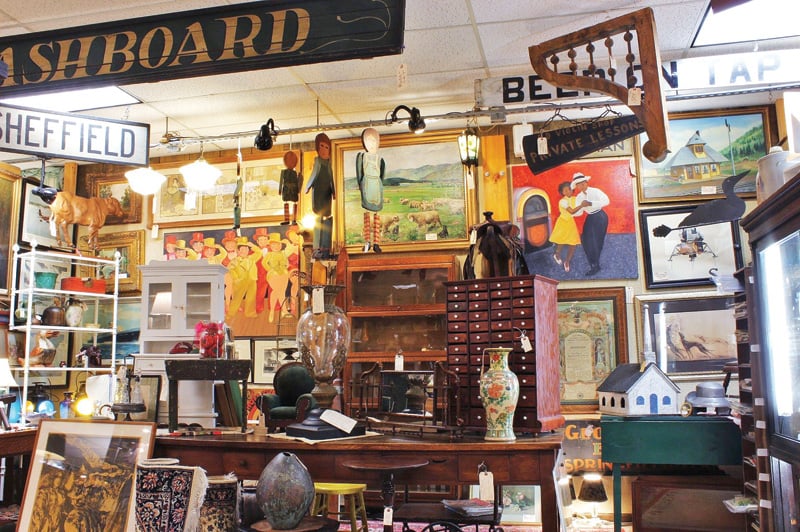 Rhode Island Antiques Mall
"I could spend a whole day in there. I collect vintage glassware, and I love finding a complete set."