Meeeow: Providence is Getting a Cat Cafe
The couple behind Rhode Island's first cat cafe is fundraising for an early 2016 launch.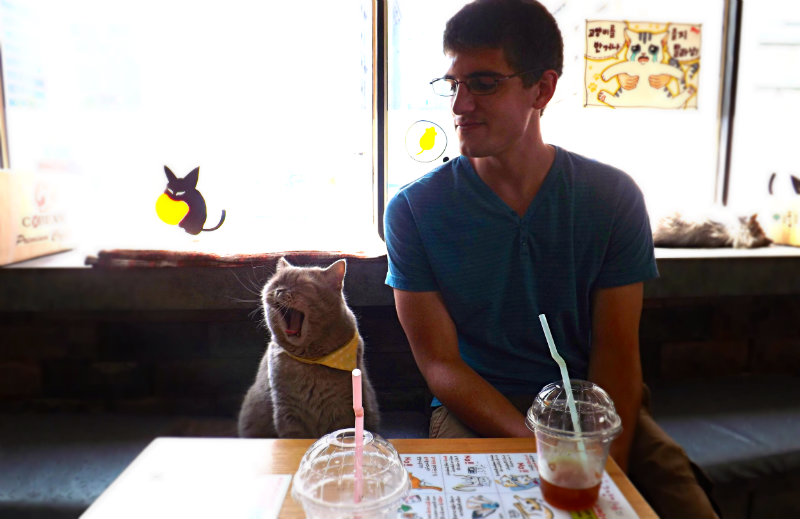 Caffeine and kitties. It's a good combination.
Local couple Zack Durkin and Sarah Brown are working to bring a cat cafe to Providence in early 2016, and they're asking for our help. The duo spent most of the last year teaching English in South Korea, where cat cafes are prevalent. Now, they want to establish Rhode Island's first cat cafe, the Purrfect Cup, where cat lovers can hang with their favorite species.
Their Indiegogo campaign asks for financial assistance in order to renovate a space — well, two spaces, considering the service and cat areas must be separate — purchase cafe equipment and adopt ten to twenty cats from area shelters.
Here's what the experience will look like, should their fundraiser be successful: You'll walk into the cafe, buy a latte and cart it over to the cat room, where furry friends will beg for chin scratches and companionship. Patrons who wish to visit the cat room without a beverage can pay an admission fee, which will help fund daily care for the animals.
The space will have a smaller-than-average capacity to keep the felines comfortable, and rules will be established (think: no cat juggling).
Watch the video below for more information, and visit the Indiegogo page to contribute to their campaign.