Made-in-RI Sailor's Valentines
Melonie Massa's shell crafts nod to our seafaring history.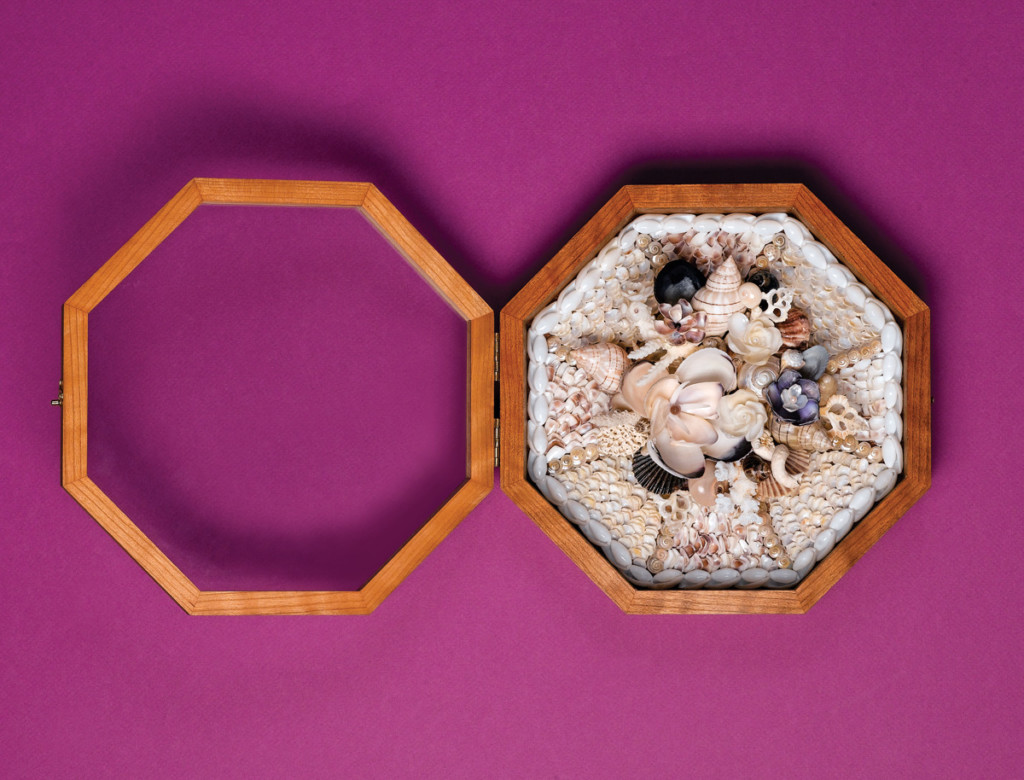 Two rare quahog pearls — one mauve, one black — from a seafood processor in Warren; moon snails; all the prettiest seashells you'd pocket on a New England beach, from baby oyster to scallop made lacy by boring sponge: This sailor's valentine is a trove of local sea treasures. Its maker, Melonie Massa, learned about the shell craft at the New Bedford Whaling Museum. "They had one and I just stared at it, mouth open, for like five minutes," says the Bristol mother of four, whose father was a sailor. For seven years, Massa has designed her valentines with her starry-eyed forbearers in mind. In the 1800s, whalers arranged shells from their travels in boxes for their lovers back home. Before long, sailor's valentines became a souvenir industry; many antique valentines in the U.S. originated from one shop in Barbados. But Massa says you can tell when a sailor's valentine is made with love. "It's more of a freestyle thing. Maybe the shells don't perfectly match. You can tell where the sailors went by the shell species they used," says the artist, who is self-taught. "You know the real thing when you see it."
See Massa's work at the Providence Boat Show, Feb. 2–4, or  on her website, mermaidsbaubles.com.