Rhode Island's Lost Landmarks
From the Hollywood Walk of Fame to the Tent, we rambled around to discover the "used to be's" of the Ocean State.
We Rhode Islanders are fascinated by a certain kind of place. "The Used to Be's" or "Invisible Landmarks" or whatever it is you call them. We tend to give directions using them. My mother, a proud Mississippi transplant, spent years getting lost in South Providence going off of her mother-in-law's directions. Presumably, she was always tripped up by one or two Lost Landmarks. These are the places that once made an impression on us, but are now gone.
I decided to plan a trip around the state via those lost landmarks — a Rhode Trip, if you will. My co-pilot is Dave Whiteside, a friend of mine for several years. He's a jack-of-all-trades: an amateur limerickist, an artist, a former pipe organ repairman, a bartender and a collector of sundry facts about Rhode Island. We meet up and set off to our first point.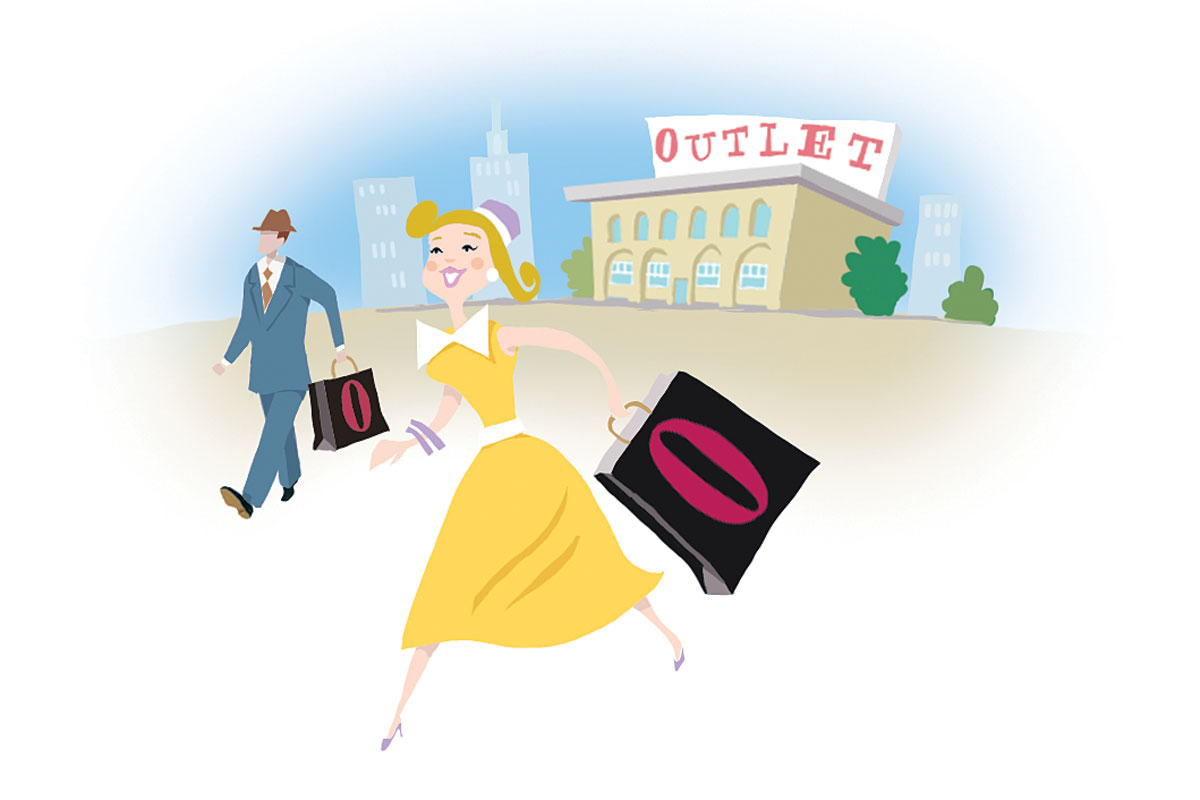 Where the Outlet Used To Be…
The Outlet was a department store established in 1891 in downtown Providence. It expanded from its original location throughout the first half of the twentieth century. It sold a little bit of everything. Eventually, the Outlet Company started buying TV and radio stations; the building was closed in 1982 and then burned down in 1986. It is now the Johnson and Wales University campus on Weybosset Street. I've spent my entire adult life wandering past the JWU campus and not knowing I was driving past history.
But the hints are there. There is a sign on a light post on the corner of Weybosset and Dorrance streets, memorializing Warren Sayles Walden as a pioneer of Rhode Island radio. He was a former athlete and station manager at the Outlet Company.
We park the car and head inside the JWU admissions building to get a look at what it is now: nice, clean offices. We ask about the Outlet and get a weird look from the college student behind the desk, but nearby, someone leaps to her feet to tell us all about it. This person also refuses to be quoted or identified so it makes the storytelling aspect a little challenging.
[vc_gmaps link="#E-8_JTNDaWZyYW1lJTIwc3JjJTNEJTIyaHR0cHMlM0ElMkYlMkZ3d3cuZ29vZ2xlLmNvbSUyRm1hcHMlMkZlbWJlZCUzRnBiJTNEJTIxMW0wJTIxNHYxNTAyMTk5MjU5MjI2JTIxNm04JTIxMW03JTIxMXNWYWxkMjN2TjNuaG1hS0UtVTRnM3N3JTIxMm0yJTIxMWQ0MS44MjIzMzc0MDc2MjM5JTIxMmQtNzEuNDExNzY2MTI4NjE4NDElMjEzZjEyNi42Mzk1MzcxODk2OTE3OCUyMTRmMC41NDQ0Nzk0MTkxNjgyMjYzJTIxNWYwLjc4MjA4NjU5NzQ2Mjc0NjklMjIlMjB3aWR0aCUzRCUyMjYwMCUyMiUyMGhlaWdodCUzRCUyMjQ1MCUyMiUyMGZyYW1lYm9yZGVyJTNEJTIyMCUyMiUyMHN0eWxlJTNEJTIyYm9yZGVyJTNBMCUyMiUyMGFsbG93ZnVsbHNjcmVlbiUzRSUzQyUyRmlmcmFtZSUzRQ=="]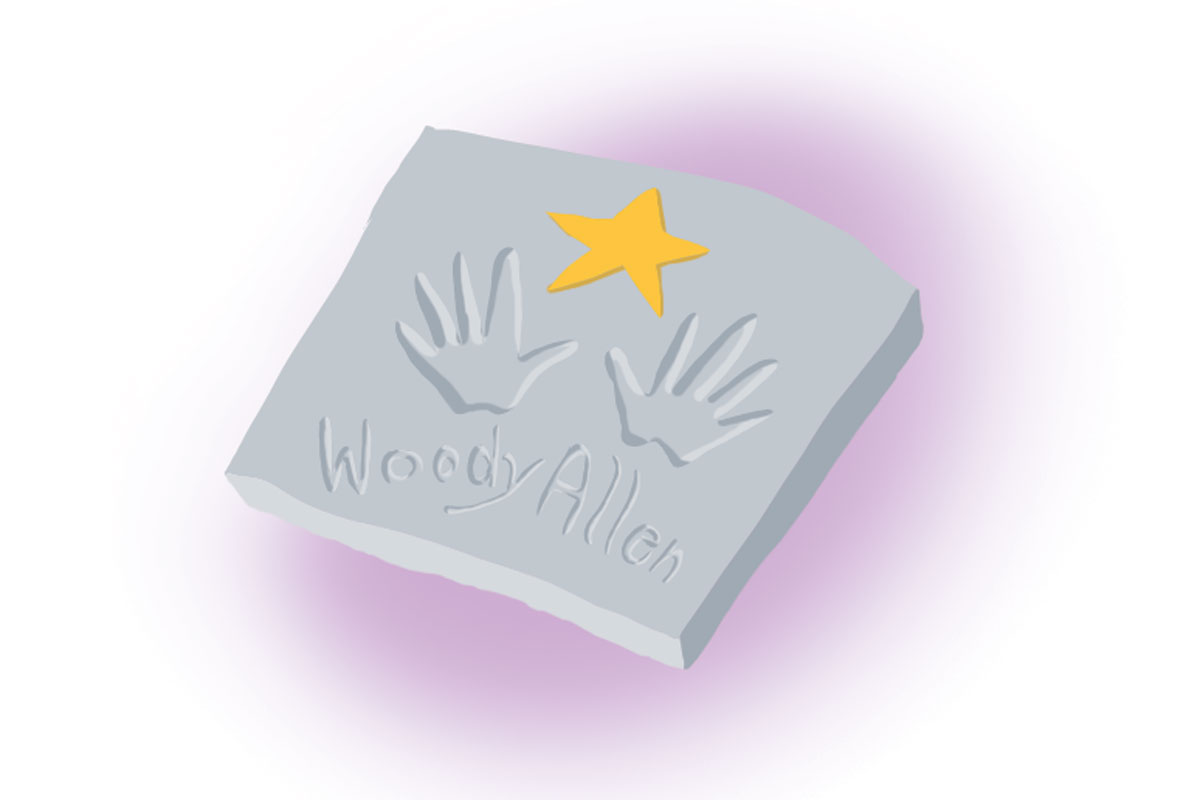 The Hollywood Walk of Fame in Pawtucket
It's at the intersection of Goff, Summer, Exchange and Main streets," I say. That really seems like too many streets to intersect safely, I think. Spoiler alert: It is.
We drive through the heart of Providence and along North Main and Hope streets to get to the Hollywood Walk of Fame in Pawtucket. Dave weaves ribald tales of his working history along the way. This part of Pawtucket is a kind of ruin, but the buildings are beautiful. The Apex structure stares down at the highway like an ancient Aztec pyramid; nearby is the Gerald S. Burns Building, which reminds me of a transplant from a Russian skyline. The Sayles Building is an exact replica of an ancient Greek temple. The Beswick building, where the Walk of Fame is, is made of gorgeous old brick, quoins, lintels and oriel windows looking down on the stars. When I look up, I feel as if I'm stepping into a time machine back to the Roaring '20s.
"Where is it?" says Dave.
"I don't know; the GPS isn't really giving strong directions," I say.
"I used to work around here. Like right nearby. Are you sure that —"
[vc_gmaps link="#E-8_JTNDaWZyYW1lJTIwc3JjJTNEJTIyaHR0cHMlM0ElMkYlMkZ3d3cuZ29vZ2xlLmNvbSUyRm1hcHMlMkZlbWJlZCUzRnBiJTNEJTIxMW0wJTIxNHYxNTAyMjAwMTM0NzEyJTIxNm04JTIxMW03JTIxMXNWZEhrbUhBcnlyYTRITmZJVXJ5bVpnJTIxMm0yJTIxMWQ0MS44NzkyODg0NDY3ODg1OCUyMTJkLTcxLjM4NjM2MjcxMTE4Nzk5JTIxM2Y5My44NzU5MzUzNzgyODYxNCUyMTRmLTI4LjI0OTQxNTQ1NTg5MjAzNCUyMTVmMC43ODIwODY1OTc0NjI3NDY5JTIyJTIwd2lkdGglM0QlMjI2MDAlMjIlMjBoZWlnaHQlM0QlMjI0NTAlMjIlMjBmcmFtZWJvcmRlciUzRCUyMjAlMjIlMjBzdHlsZSUzRCUyMmJvcmRlciUzQTAlMjIlMjBhbGxvd2Z1bGxzY3JlZW4lM0UlM0MlMkZpZnJhbWUlM0U="]
"I see stars on that sidewalk!" I shout.
"Oh yeah. Right in front of Bob's Radio and TV."
A sign on Bob's Radio and TV reads "Amateur Radio Station." Further down, there is a storefront proclaiming itself to be the Pawtucket Gift Shop. On the other side of the building is the News Cafe.
The Hollywood Walk of Fame is sad. There are two sections to it. On a nearby plaque, the site is memorialized as "The Unnamed Woody Allen Project of Summer 2014." The film was Irrational Man. The newer section has Woody Allen's handprints, and two empty plots that were meant for actors Joaquin Phoenix and Emma Stone. They couldn't make it.
Two steps are the decayed remains of American Buffalo from 1996. On two of them, the gold plated plaques are pried up leaving the epoxy lines beneath them in the shape of a shattered star. The four sets of hands — Dustin Hoffman, Dennis Franz, Sean Nelson and director Michael Corrente — surround a small buffalo relief.
The rain picks up as we take photos. Drops start splashing against the rims of my glasses. We hustle back to Dave's car.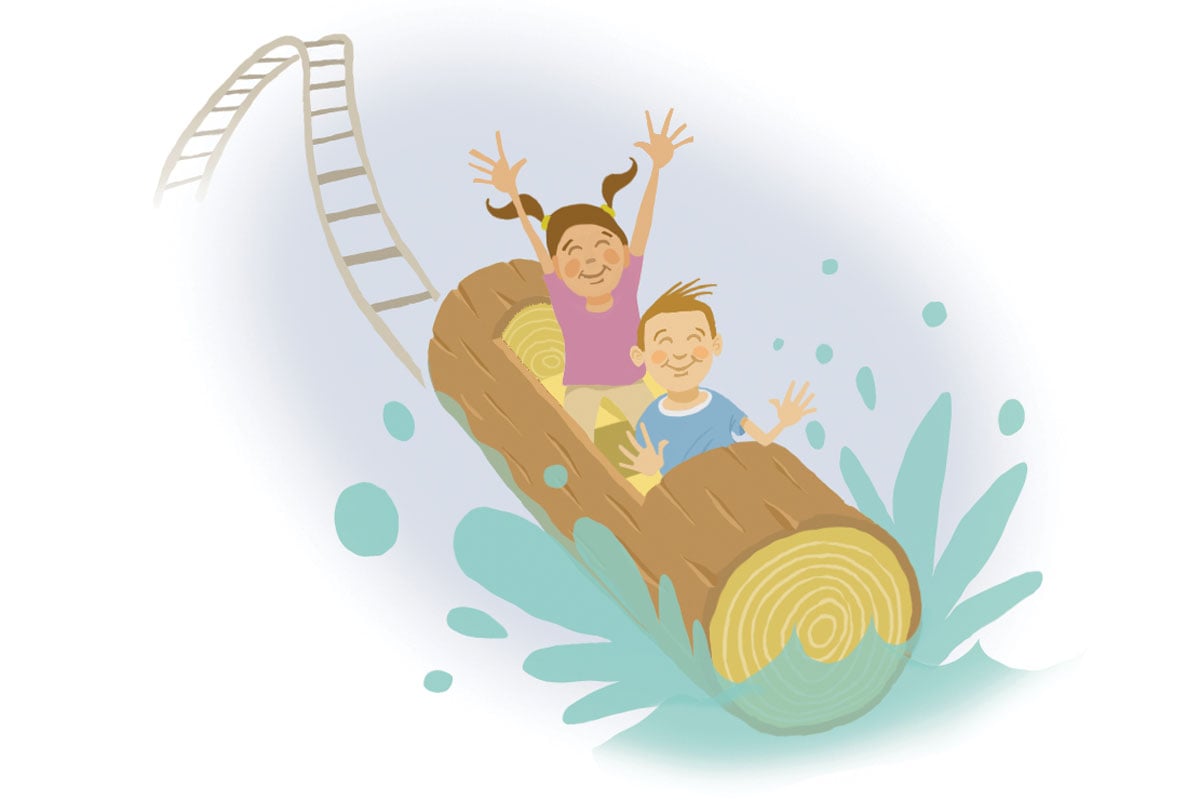 Where Rocky Point Used to Be
I came to Rocky Point theme park a couple times every single summer up until it closed. My most vivid memory was the day I got over my fear of loop-di-loop roller coasters. I decided to conquer the Corkscrew. It was a giant red coaster with a double loop and it was a little rickety. That was part of the charm. The first time through was the most terrifying and exhilarating thing twelve-year-old me had ever been through. When it was over, I was ready to get off. But it was slow that day and the rest of the coasters chanted: "One More Time! One More Time" and the kid running it obliged and pulled the lever. This happened exactly four times. I haven't been afraid of a roller coaster since.
We park in the unkempt parking lot, where there is one other car. The rain is pretty light, barely a mist, so we walk in. Rocky Point was very popular from 1847 until 1996. There were rides. There were carnival games. There was an ocean view. It was a uniquely American kind of paradise, with a bit of that salty, Rhode Island roughness coming off Narragansett Bay. It wasn't huge or fancy, but it was built into the memories of my childhood.
Just around the bend of the unused road are the remains of the gondola ride that I only went on when my sister made me. I'm terrified of heights. There are posts and pieces of old cable on top of a rocky hill, covered with trees. We climb up it and see it has become a graffiti artist's paradise, covered with encouraging words in bright orange. Out of nostalgia, I make Dave do a circuit of the area in the hastening rain, ending in the place where the Flume once stood. My family always hit the Flume last on Rocky Point days.
[vc_gmaps link="#E-8_JTNDaWZyYW1lJTIwc3JjJTNEJTIyaHR0cHMlM0ElMkYlMkZ3d3cuZ29vZ2xlLmNvbSUyRm1hcHMlMkZlbWJlZCUzRnBiJTNEJTIxMW0xNCUyMTFtMTIlMjExbTMlMjExZDQyMjUuODMwMjE3NDYyODg2JTIxMmQtNzEuMzY5MzgyNDY3ODYyODklMjEzZDQxLjY5MTExNTA1MjY1ODUyNSUyMTJtMyUyMTFmMCUyMTJmMCUyMTNmMCUyMTNtMiUyMTFpMTAyNCUyMTJpNzY4JTIxNGYxMy4xJTIxNWUxJTIxM20yJTIxMXNlbiUyMTJzdXMlMjE0djE1MDIyMDA5MTM1NjElMjIlMjB3aWR0aCUzRCUyMjYwMCUyMiUyMGhlaWdodCUzRCUyMjQ1MCUyMiUyMGZyYW1lYm9yZGVyJTNEJTIyMCUyMiUyMHN0eWxlJTNEJTIyYm9yZGVyJTNBMCUyMiUyMGFsbG93ZnVsbHNjcmVlbiUzRSUzQyUyRmlmcmFtZSUzRQ=="]
Rocky Point was re-opened as a state park in 2014 for all to enjoy. It's a quiet place now. A man and his dog walk past. The beach is empty and fairly rocky, as to be expected. I grab a couple of sea-smoothed rocks from the shore, a piece of rubble from where the Flume stood and walk under the Rocky Point Arch. It's one of the last structures standing, freshly painted and restored. It was created by General Mills for the 1964 World's Fair in Flushing, New York, one of eleven original structures that represented peace through understanding. No one is entirely sure how it got to Rocky Point.
Now the wind is whipping up from the shore and pushing the rain at us. We decide to head out to the next stop.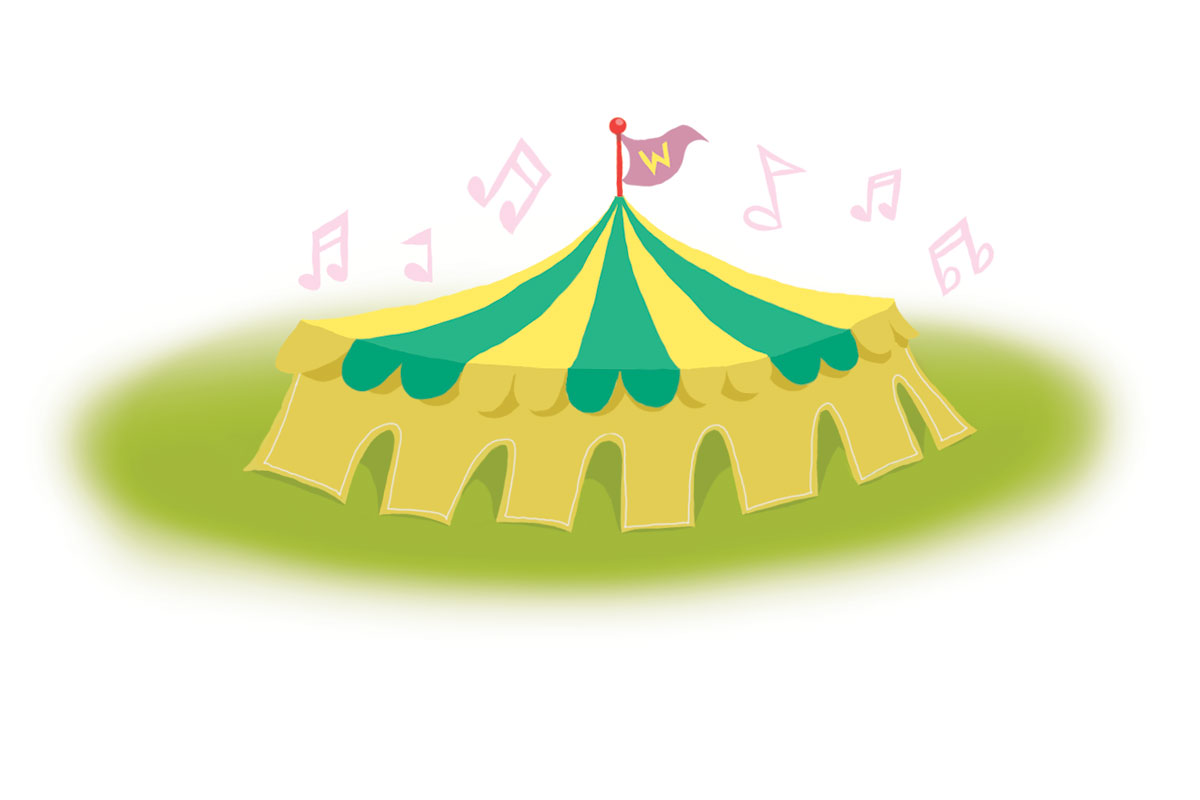 Where the Tent Used To Be
Warwick Musical Theatre, as it is known more officially, was owned by the Bonoff family. The story goes back to the 1950s when the Bonoffs were looking to make an investment and noticed that the area between Connecticut and Boston didn't have a single theater. So they looked at a map, measured and decided on Warwick. Specifically, they picked a spot along Route 2. They drove out amongst the cow pastures and miles of empty highway, dug holes, put up a tent and, in 1955, a Rhode Island legend was born.
Now Route 2 has two malls, countless stores and shopping centers, two movie theaters, a Trader Joe's and a Christmas Tree Shop. It's a modern sprawl of commercial success. From the seed of Warwick Musical Theatre, an entire town exploded around it.
Dave and I make our pilgrimage through the rainy streets of Warwick to the former site of the Tent. It is a Lowe's now. In the parking lot, there is a Denny's, an ALDI, a Raymour and Flanagan and Agaves Mexican Grill. For a restaurant located in a Lowe's parking lot, Agaves serves surprisingly delicious Mexican food. Of the places on our trip, the Tent has left the fewest traces behind. And yet, considering the history, the entire strip of Quaker Lane and Bald Hill Road is a testament to the foundational power of good theater.
[vc_gmaps link="#E-8_JTNDaWZyYW1lJTIwc3JjJTNEJTIyaHR0cHMlM0ElMkYlMkZ3d3cuZ29vZ2xlLmNvbSUyRm1hcHMlMkZlbWJlZCUzRnBiJTNEJTIxMW0wJTIxNHYxNTAyMjAxNTUyOTg0JTIxNm04JTIxMW03JTIxMXNPSkNMajBGa2txVllyU2JqMmtBckFnJTIxMm0yJTIxMWQ0MS42ODI2NDY5MjIwNDgyNiUyMTJkLTcxLjUwMDMyNTYzMjY3ODA0JTIxM2Y4NC4xMTIwODAyNTQ2MzcyJTIxNGY0LjkyMjI5MTU5NjQxMzM0NSUyMTVmMC43ODIwODY1OTc0NjI3NDY5JTIyJTIwd2lkdGglM0QlMjI2MDAlMjIlMjBoZWlnaHQlM0QlMjI0NTAlMjIlMjBmcmFtZWJvcmRlciUzRCUyMjAlMjIlMjBzdHlsZSUzRCUyMmJvcmRlciUzQTAlMjIlMjBhbGxvd2Z1bGxzY3JlZW4lM0UlM0MlMkZpZnJhbWUlM0U="]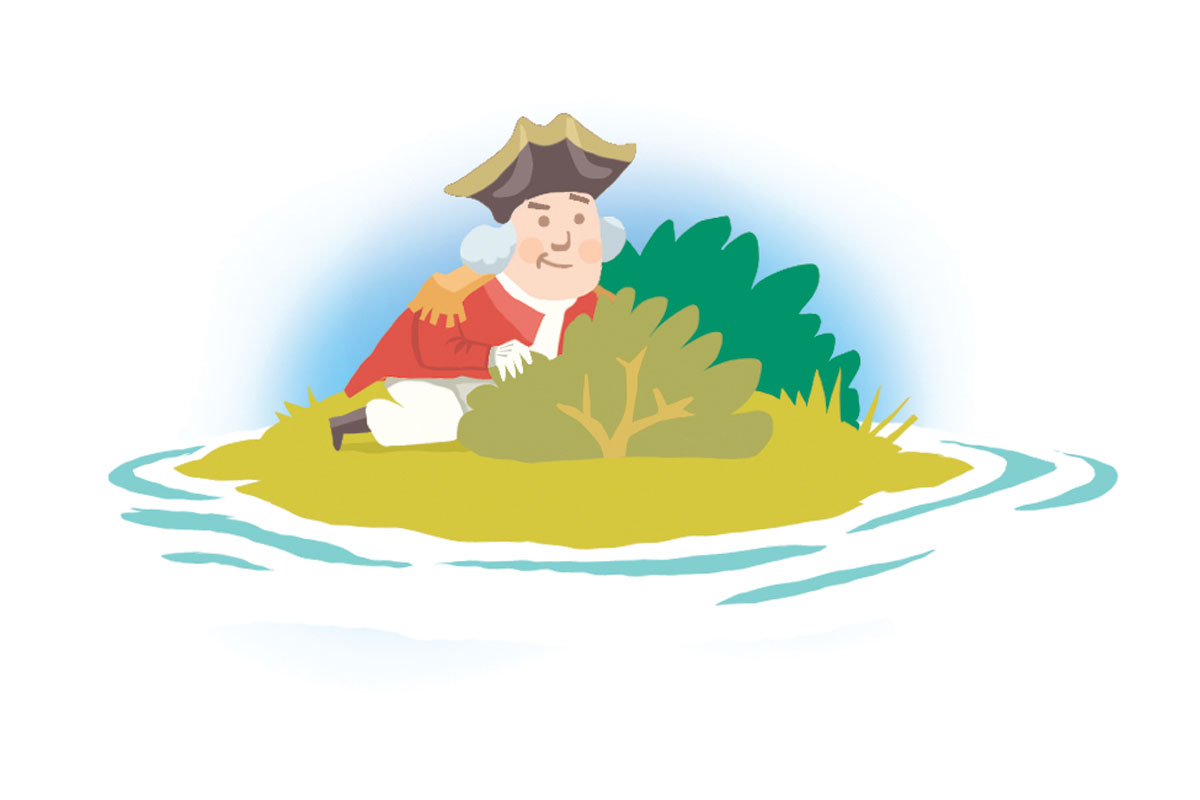 Where Napatree Point Used To Be
"So, this next one is way out there," I say to Dave as we leave the Lowe's.
"How out there?"
"Westerly."
"Oh man," we sigh. This stop is going to require an overnight bag. Except neither of us brought one.
Our final stop is Napatree Point. As far as Rhode Island sections go, Westerly is a little bit different from the rest of the state. It's all by itself on the peninsula. It juts out under Connecticut's chin.
"Apparently, where we're going is right near where Taylor Swift's house is," I say, helpfully.
"Yeah. I don't know if that's a great idea," says Dave. "Two dudes in their thirties looking for Taylor Swift's house?"
"I'm just saying."
An hour later, we come to a parking lot next to a dock across from a strip of offices. A small sign points out to the "Napatree Point Nature Preserve." It is small and it doesn't really look like much of a preserve. There are a series of cottages on a bank. They look modern.
"I thought you'd said all these were gone," says Dave.
[vc_gmaps link="#E-8_JTNDaWZyYW1lJTIwc3JjJTNEJTIyaHR0cHMlM0ElMkYlMkZ3d3cuZ29vZ2xlLmNvbSUyRm1hcHMlMkZlbWJlZCUzRnBiJTNEJTIxMW0wJTIxNHYxNTAyMjAyMTc5MTIyJTIxNm04JTIxMW03JTIxMXNDQW9TTEVGR01WRnBjRkJ6VmpkV1NXNWpZMDl3ZURWMFpHdHdaV3QyUkVveFdqTk5ObkZPTm0xdGJVNVFhMmt5JTIxMm0yJTIxMWQ0MS4zMDk5Nzc3JTIxMmQtNzEuODYzMTMzMyUyMTNmMjk4LjU3ODkzMjM4MjUxMzUlMjE0ZjYuOTMzMzQ4NzU5MTI4MTIzJTIxNWYwLjc4MjA4NjU5NzQ2Mjc0NjklMjIlMjB3aWR0aCUzRCUyMjYwMCUyMiUyMGhlaWdodCUzRCUyMjQ1MCUyMiUyMGZyYW1lYm9yZGVyJTNEJTIyMCUyMiUyMHN0eWxlJTNEJTIyYm9yZGVyJTNBMCUyMiUyMGFsbG93ZnVsbHNjcmVlbiUzRSUzQyUyRmlmcmFtZSUzRQ=="]
"I did. Apparently, back in the day, there were cottages all the way along the Point and what we are here to look at is what is left of them."
"Well, there's a beach over there," Dave says.
We walk along a small patch of sand next to the water. The rain is barely a mist. The detritus of fishing and lobstering is piled along the shore. It isn't much of a nature preserve.
We trudge up the sand path between two fenced off areas asking us to stay off the vegetation, a little underwhelmed by the reality of this Lost Landmark until we get to the top and realize our mistake.
Napatree Point — the real Napatree Point — lances out before us into the quiet, gray ocean. Originally known as Naps and Tree Point, or simply the Naps, this place was once an island connected to the shore by a sandbar. The site of Native American battles, it was also considered a key place to watch for Revolutionary soldiers because the trees and shrubbery were so thick they could hide invading British forces easily. The story goes that the trees were blown off by the September Gale of 1815, but I can't find any corroboration of that.
In the 1920s, this strip of land — maybe a few hundred yards wide — was home to a row of summer cottages. Westerly served as a summer resort town for the early twentieth-century jet set — a place where Prohibition was merely a polite suggestion that had been graciously ignored. It was a tidy summer neighborhood until September of 1938. The Hurricane of '38 "left a scar on Watch Hill," according to the documentary, Watch Hill: Portrait of a New England Seaside Village, and Napatree Point is the center of it. Now there is nothing but empty beach grasses, beautiful flat sand, footprints and driftwood the size of entire trees.
Dave starts down the sand towards the point.
"Well, you said we had to go see it, didn't you?" says Dave. And so we went.
The wind begins pushing the rain sideways. What I thought was mild weather had just been my perspective. My back and legs are now drenched from the steady soaking water.
And here we are, a mile away from everything, on a point in the ocean. We can see the Watch Hill lighthouse and the curve of Connecticut, but we might as well be on Mars. There is a rock right there at the western-most point in Rhode Island with the words, "You'll never see it coming" etched into it. It hits me. Maybe it's talking about the '38 Hurricane or the September Gale or maybe something else entirely. I stare at the words.
Westerly and Watch Hill were once a place for the gilded children of the Roaring '20s. Rocky Point had always been for Rhode Islanders. Neither one exists as it once did. I dig one of the stones I picked up from Rocky Point out of my pocket and leave it beneath the inscription. It feels right.
"What's that path?" asks Dave. He points to a steep, rocky, but very clear path up the hill to a plateau.
"There's supposed to be an abandoned base in there," I say, pointing up the tallest outcropping next to some stones. Fort Mansfield was built in 1898 and abandoned by 1926. The concrete structure of the base still remains.
Dave starts up the hill without a word. I have no choice but to follow. The top is overgrown with thick brush and has a web of narrow paths cut into it. We follow one up towards the concrete stand that we can see. It is an entire base. I'm not sure if we are supposed to be up here, but we definitely aren't the first. The abandoned structures could have been the scene of a horror film: graffiti, dense mud and echoing chambers leading down into stygian darkness.
We try to leave by what looks like a new path, but it ends up being a mirage. In moments, we are neck deep in briars. Luckily, my jacket is made of tough canvas and I'm wearing thick denim jeans. Dave's clothes are cotton. As soon as I start to feel superior, I lose my footing on a hill, land on my shoulder and slide into a patch of prickers and hard vines. I curse my flat-soled, business casual shoes.
When we get out of the patch and back to the beach, we catch our breath. The sea spray is comforting for just one second.
And then Dave says: "What temperature does hypothermia set in?"
"Ugh. Well if it's cold and you're really wet then…." It was supposed to be 38 degrees that day.
"Oh crap."
My legs go numb on the walk back to the car as the wind and rain pelt our bodies.
Finally, at Dave's car in the parking lot, we strip down, grab towels and huddle in the Subaru's flagging heat.
"That was about the limit," says Dave. "If we'd pushed it any further…."
"Yeah," I say.
"Fun though," says Dave.
"Oh, yes. Definitely."
"You know, Taylor Swift lives nearby," says Dave.
"Oh yeah, drenched and pants-less is definitely the perfect state to cruise by a pop star's house."
We hit the road for home. Rhode Island is a fun and strange place. We like our directions how we like our local history: obscure and with lots of sidebars. It's okay to navigate by where things used to be. In fact, it can be a great adventure. Just be sure to pay attention to the weather report and dress appropriately.