Local Wedding Band Stars in De Niro's The Comedian
Rhode Island-based band, the Free Downloads, plays the Jewish wedding dance and cover songs in the major motion picture.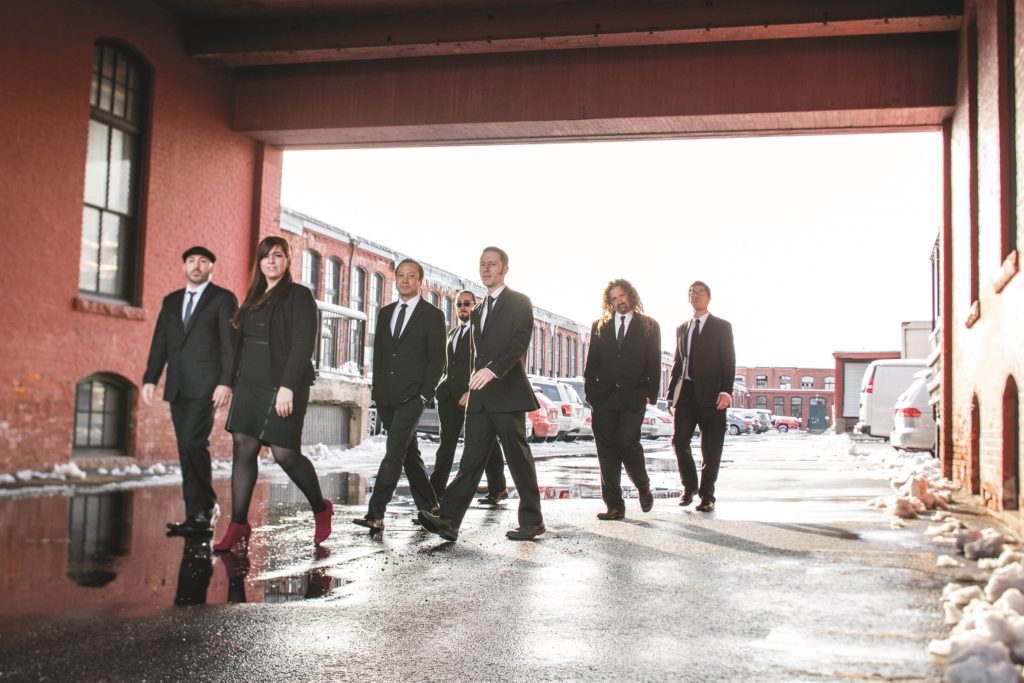 Head to the movies on Friday to see The Comedian, – premiering Feb. 3 – and you might recognize a few familiar faces next to more famous ones. The film's cast includes Hollywood heavyweights Robert De Niro, Danny DeVito, Leslie Mann and Edie Falco alongside a well known Rhode Island wedding and events band, the Free Downloads.
In the movie, De Niro plays an aging comic who attends his niece's wedding. During the reception, he gives a speech, and for seven minutes you can hear tunes played by the renowned seven-piece Rhode Island band. The Free Downloads play the Jewish wedding dance song "Simon Tov Mazel Tov" that accompanies the traditional Horah dance, as well as a number of cover songs featured in the film.
Hear the band perform in the movie trailer at 1 minute and 28 seconds.
The Free Downloads are led by vocalists Sheree Dunwell, a Boston native, and Neil Letendre, a Rhode Island native who has opened for Patti LaBelle, Cece Peniston and Lisa Fischer, and also sung at fellow Rhode Island College graduate Viola Davis' wedding ceremony. The rhythm section of the band is made up of Rhode Island natives George Leonard III (guitarist/bandleader), John Wilson (bass), Riccardo Pearlman (drums), Greg Takemoto (saxophone), and Marc Trachtenberg (keyboard), who we know as the founder of Rock-A-Baby, the interactive music program for infants and toddlers.
How did the band get the gig? "We answered a Facebook ad," says Trachtenberg in a phone interview that took place in December.
The Free Downloads repertoire includes current top 40 music, dance pop, rock, hip hop, Motown and classic rock, and they perform private events including weddings, corporate functions, college events and other social gatherings in the New England region.
But this is the first time they've been cast in a big movie, which was filmed in Queens, New York. "To be cast in a major motion picture feels like recognition of not only that collective effort but also the individual talents within the band," says band leader George Leonard, III. thefreedownloadsband.com; 401-617-8378, thefreedownloadsband@gmail.com.