Local Mural Honors Patriots' Five Rings
Dennis Moffitt Painting is stopping traffic with its painting that celebrates the New England Patriots' latest Super Bowl win.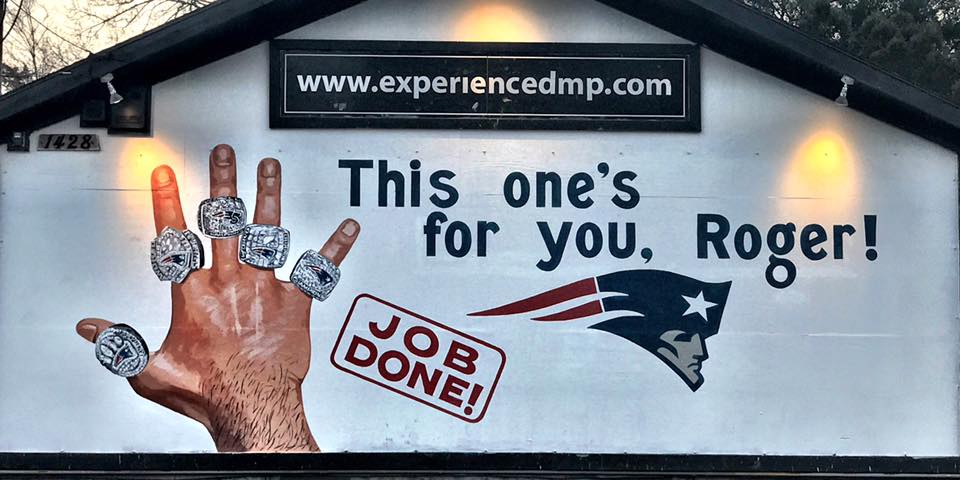 Drive by Dennis Moffitt Painting in Wakefield and you might be intercepted; intercepted by a giant mural depicting a hand with five Super Bowl rings to honor our New England Patriots' latest win. On Feb. 8, the business unveiled the painting of the fifth ring on the hand that already appeared on the side of the building. It was tough to fit the fifth one on, as it will be on the players' hands, but they did a fine job paying tribute to our five-time champs.