Local Literature
Gather up the good reads, because winter's coming.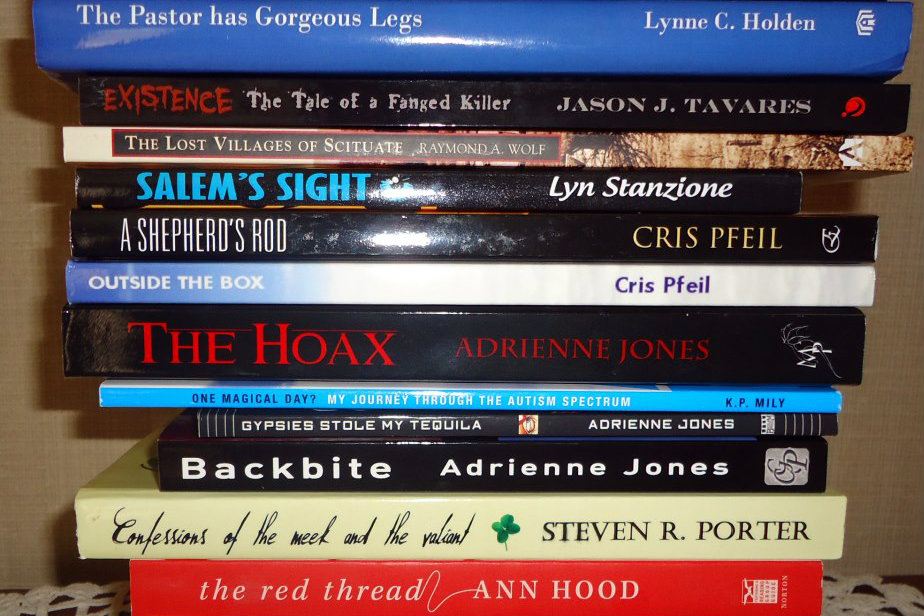 Brrrr. Days like today are best spent in a comfy chair with a book in hand, plus the requisite cup of coffee and spare throw within reach. Should I be allowed to complain? Definitely not, since we're still in the depths of fall and have more than a month to go before winter blows through.
With that in mind, I'm going to need a lot more to read.
Just in time for chilly days and chillier nights, the Association of Rhode Island Authors is hosting its first-ever Rhode Island Authors Expo from 10 a.m. to 3 p.m. on November 16 at Courthouse Center of the Arts in West Kingston. Stock up on material, learn all about a title from the local who thought it up, and discover that perfect holiday gift for your hard-to-buy-for friend. Browse the roster of local writers below and visit the website for more information. riauthors.org
Fiction
Judith Glynn, Providence
Thomas Cobb, Foster
Adam Braver, Bristol
Nancy James, Wakefield
Norb Vonnegut, Narragansett
Sammie Grace, Wakefield
Nick Rabar, Rumford
Historical Fiction/History
Paul Caranci, North Providence
Steven R. Porter, Harmony
Ray Wolf, Scituate
Frank Heppner, Kingston
Children/Young Adult
Kristen Calenda, Warwick
C. Rudolph Barlow, Glocester
George Warren, North Scituate
Mark Perry, Providence
Theresa Schimmel, Wakefield
Vanessa Paniccia, South Kingstown
Dawn M. Porter, Harmony
Ana Arelys Cruz Cabrera, Cranston
Christy Major, North Providence
Poetry
Thupten Tendhar, Kingston
Ann Grenier, Foster
Thriller/Horror
Alex Kimmell, North Scituate
Joann Mead, East Greenwich
Jim Dyer, Narragansett
Julien Ayotte, Cumberland
Romance
Sebastian Cole, Warwick
Carol Desforges, North Providence
Lynn Jenssen, Wyoming
Jeanine Duval Spikes, Cranston
Christine DePetrillo, North Providence
Science/Health
Kimberly Kowal Arcand, Greenville
Skip Sviokla, M.D., Warwick
Aileene Palm, Shannock
Fantasy
Joe Mazzenga, Lincoln
J. Michael Squatrito Jr., Tiverton
Etcetera
Yvette Nachmias-Baeu, Hope Valley (Memoir)
Elyse Major, Smithfield (Decorating)
Cris Pfeil, North Providence (Inspirational)
Jackie Hennessey, Providence (Humor)
Dave Mann, Hope Valley (Memoir)