Local Chef Spotlight: Eli Dunn
Everything you need to know about Eli Kitchen's head chef and owner.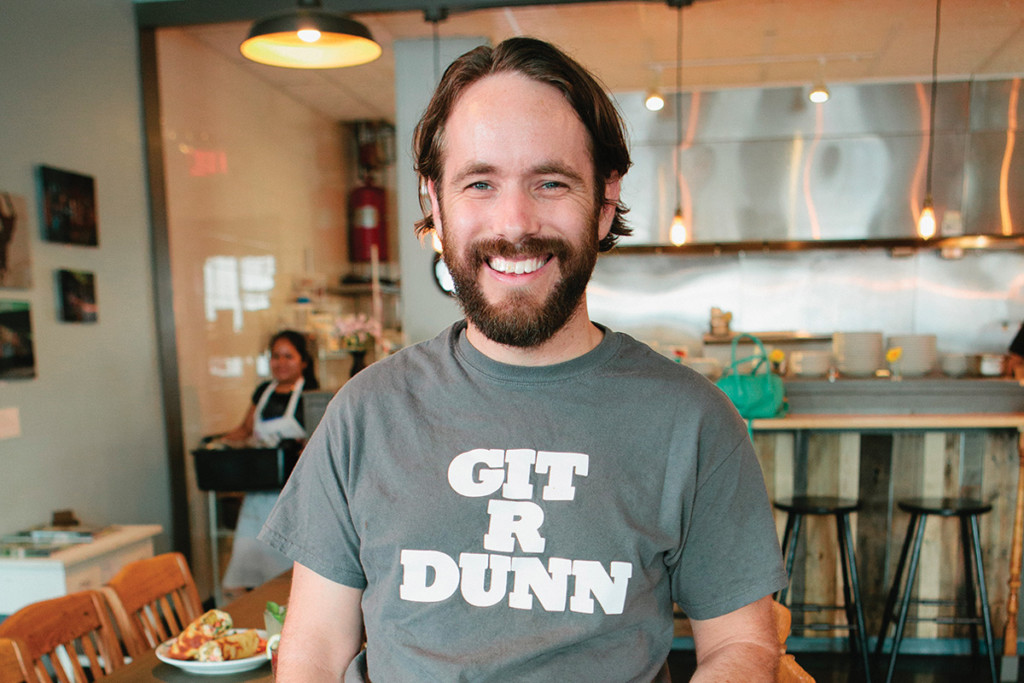 They say the apple doesn't fall far from the tree: Eli Dunn's lifelong dream had always been to follow in the footsteps of his mother (who ran Phoebe's Fish and Chips in Seekonk, Massachusetts) and open his own restaurant. Luckily, all it took was finding the woman of his dreams — Pamela Girard, owner of Ananda Hair Lounge — to get the ball rolling. The couple paired Eli's twenty years of kitchen experience (from humble beginnings at his mother's restaurant to five years cooking for the Beehive Cafe in Bristol) with Pamela's business savvy and they opened Eli's Kitchen in Warren in 2014.
Nowadays, Eli's Kitchen is a state treasure with its down-home vibe (i.e. wooden furniture and a friendly staff) and its fresh, locally sourced menu (i.e. grass-fed beef from Aquidneck Farms in Portsmouth, chicken and eggs from Baffoni's Poultry Farm in Johnston, homegrown greens and herbs from Indy Growers in Bristol, etc.). Acting as both owner and head chef, Eli draws inspiration for his dishes from an eclectic range of culinary influences, providing the foodie community with tasty options like falafel flatbreads, meatball paninis, shrimp po'boys, chicken yellow Thai curry and Narragansett Creamery ricotta gnocchi.
Fun facts: Eli's Kitchen is very diet-conscious, offering an impressive number of gluten-free, dairy-free, vegetarian and vegan selections, and it is also a frequent Rhode Island Monthly's "Best of Rhode Island" winner.