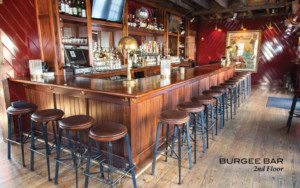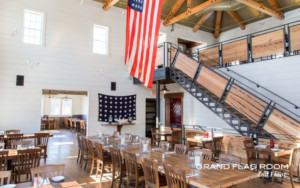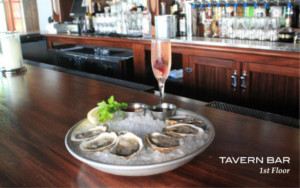 Housed right on the City by the Sea's thriving Thames Street, Midtown Oyster Bar boasts not only some of the freshest local catches around, but also the area's largest raw bar.
No matter your seafood craving — whether it be calamari with banana peppers, white wine and garlic butter, tuna tartare tacos topped with pineapple and tomatillo salsa, blackened mahi-mahi or grilled Norwegian salmon — Midtown's menu is well-equipped to satisfy.
As for atmosphere, the multi-level establishment also features two happening bar areas, including the ground level tavern and the upstairs bar, as well as a rooftop patio overlooking the bustling street.
What to eat: Of course, we're going to suggest that you order lobster that's poached in warm butter and nestled in a toasted torpedo roll, but if you're in the mood for something from the land, Midtown also has yummy steak frites, French onion soup, grilled pork cutlets and more.
Who to bring: Either a new date worth impressing or a group of old friends with adventurous palates.
What to wear: Err on the side of formal.
The drink situation: There are two bars for a good reason: Midtown's wine and beer list is extensive. We're also huge fans of the cocktail offerings, specifically the Fig and Fizz, which is made with black fig vodka, Yucatan honey shrub and prosecco.
Insider's tip: Midtown may be a bigger space, but its popularity causes it to fill quickly on a weekend night. Consider reserving a spot on OpenTable in advance.