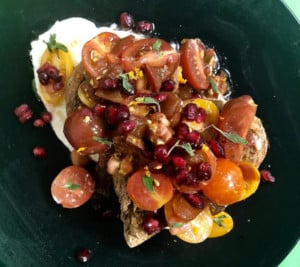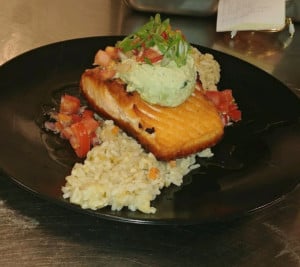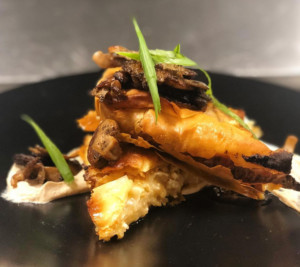 Those who have never had the good fortune of paying Greece a visit need not travel far for a glimpse of its aesthetic and a taste of its cuisine. Just head to Kleos on Westminster. Helmed by a genuine Greek transplant, the chic restaurant is swathed in a light blue motif reminiscent of the Aegean Sea, as well as homey wooden tables and pops of greenery. Meanwhile, the dishes are satisfying; for first timers and/or those looking for a well-rounded experience, we recommend the Kleos meze. The sized-to-share platter features all of the classics you would hope to sink your teeth into, including spanakopita, stuffed grape leaves, grilled sausage, keftedes (a.k.a. meatballs), tzatziki and hand-cut Greek fries.
What to eat: Not ready to go halfsies on your whole meal? Then split a basket of pita bread (accompanied by some authentic Greek hummus, of course) and follow up with your very own plate of goat cheese, leek and pistachio ravioli.
Who to bring: A hungry date with an adventurous palate.
What to wear: It's a trendy joint in downtown Providence, so plan accordingly.
The drink situation: In addition to a full lineup of Greek wines, look out for the menu of creative cocktails named after Greek deities and locations (think: Poseidon's Poison and Santorini Sunrise).
Insider's tip: Some of the options may literally have you saying, "it's all Greek to me," but Kleos's friendly staff will be happy to break down each dish for you and won't judge when you say "gyro" with a soft G.
Address:
250 Westminster Street

,