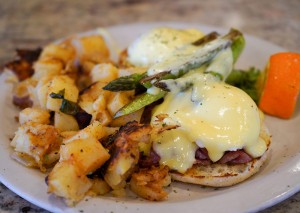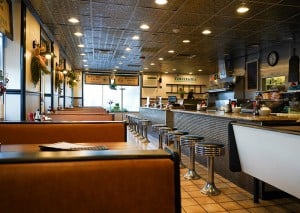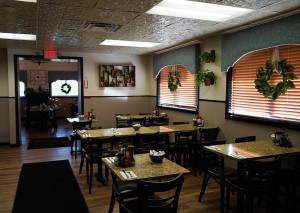 Price Scale:
$10–$16, Less than $10
The Cozy Grill in Warwick is the epitome of the family-oriented eatery. Before the local staple we know and love today came to be, Thomas Pilderian Sr. opened the original establishment on Broad Street in Cranston in 1981. Having grown up in the restaurant business, Thomas Pilderian Jr. later followed in his father's footsteps and opened the current iteration on Warwick Avenue in 1997. Twenty years later, the Cozy Grill's staff is still made up of family and friends who are dedicated to making patrons — locals and newcomers alike — feel right at home. The menu consists of all the best American breakfast and lunch trimmings, including omelets, pancakes, salads and hamburgers, as well as a number of Cozy specials.
What to eat: One of the Grill's yummy Bennys. Whether you order the Cozy Grill benedict, the waffle benedict or the lobster benedict, you can't go wrong.
Who to bring: The kiddos! They'll get a kick out of the character pancakes (think flapjacks shaped like Minnie Mouse and Pikachu).
What to wear: Consider the three Cs and pick an outfit that's cute, cozy and casual.
The drink situation: In need of a midday pick-me-up but not a fan of mimosas? The Cozy Grill also offers a satisfactory selection of beers and wines.
Insider's tip: Make sure to check the calendar before you order: The menu boasts different lunch specials depending on the day of the week.
Address:
440 Warwick Avenue

,