How One Journalist Pivoted from Travel Photography to Fashion
Bela Monde's luminous silk designs are as covetable as the far-flung locales that inspired them.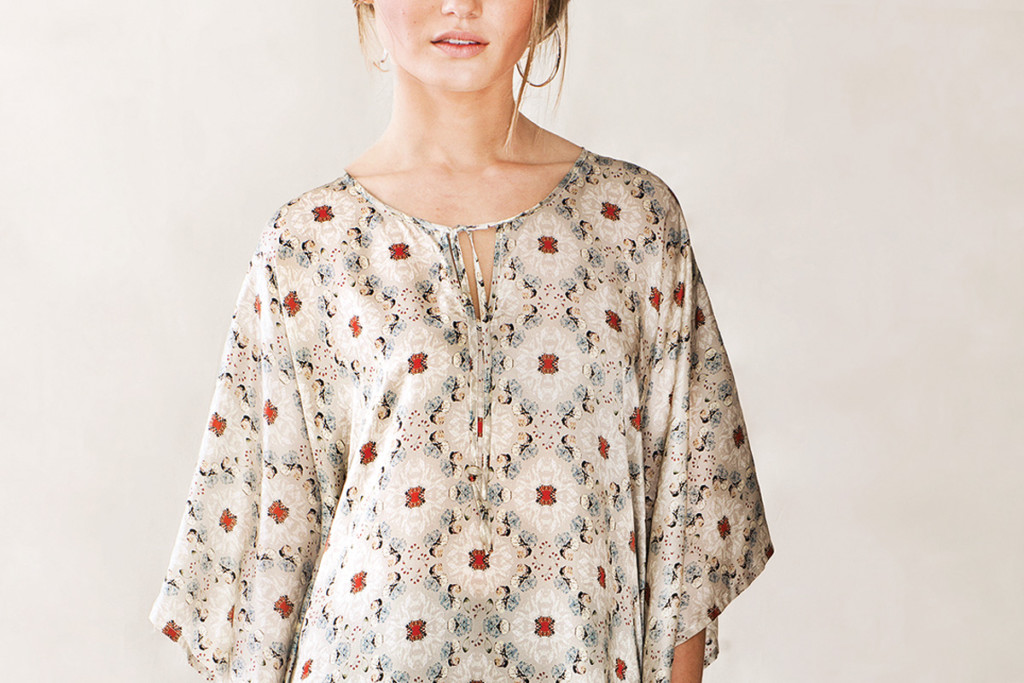 Something transformative is happening inside a carriage house on the East Side of Providence.
There, up a narrow spiral staircase, veteran photojournalist Lisa Limer is turning her travel photographs into wearable art.
Limer, a Rhode Island School of Design alumna who has shot for Conde Nast Traveler, Marie Claire and Harper's Bazaar, is the face behind Bela Monde, a line of silk scarves and loungewear inspired by her treks around the globe. The apparel startup launched a year ago with help from a $35,000 grant from the Providence Design Catalyst.
"When I travelled, I was drawn to textiles," she says. "There was always something I could pick up that would be my connection to the place."
To create her designs, Limer layers digital photographs of particular places into Photoshop. Unique, site-specific patterns emerge: Golden hues surface from Arabic baths in Granada; holy blues are resurrected from ornate carvings at the Oratorio di Santa Cita in Sicily; and a stunning floral motif materializes from centuries-old tiles inside Tunisia's Dar Asram Palace.
"It's more than just a replication of a place, but the mood of it," says Limer, a petite, graceful woman with dark hair piled at her crown.
The resulting patterns are transferred onto silk at a North Carolina digital printing facility. Artisan tailors in Rhode Island sew the silk into its final form, from bandanas to scarves to silk robes. Prices range from $80 to $595.
In the process of transforming her photographs into apparel, Limer says she has changed, too. The designer, who says she used film in the field "until the bitter end," has employed technology to create a new art form and career.
"This has humbled me," she says. belamonde.com