Lighting Up Hope Street
A party at NBX Bikes is kicking off a crowdfunding effort.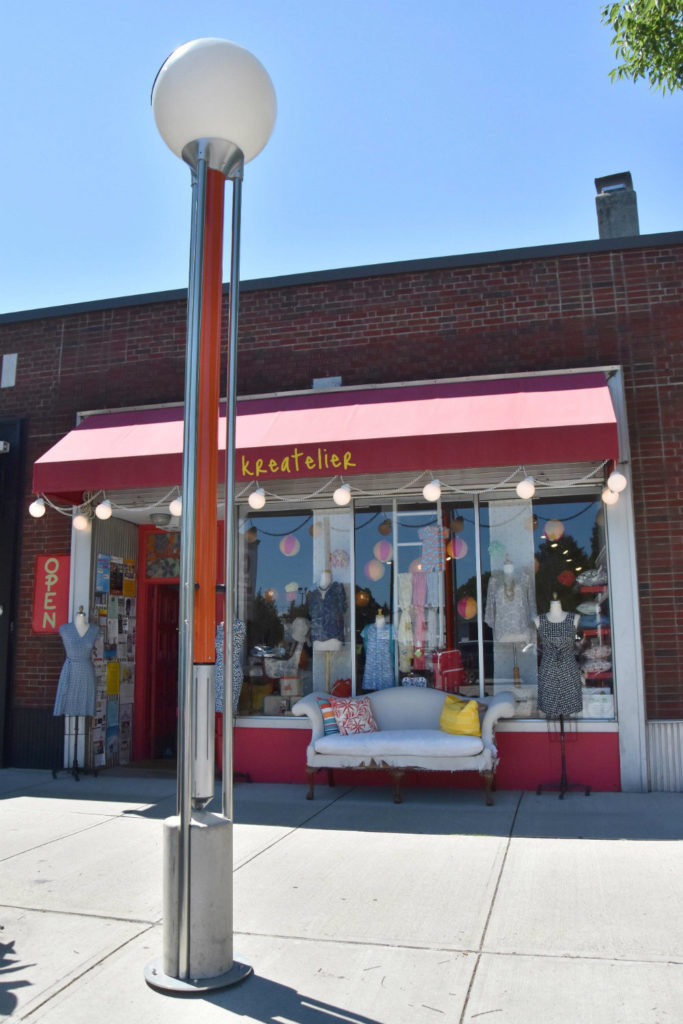 There's a new type of street lamp on Hope Street.
Located in front of Kreatelier at 804 Hope St., the working prototype is the first installation of more than two years of work by the Hope Street Merchants Association (HSMA) to bring solar lights to the popular shopping and dining area in Providence.
The prototype was created by industrial designer Jonathan Harris as part of the initiative known as Off-Grid on Hope. And the HSMA is hoping that one day, up to thirty solar lamps will dot Hope Street from Rochambeau Avenue to Fifth Street. Shop and restaurant owners say the lighting will make the area safer after dark.
Now they're kicking off a fundraising campaign to help finance the effort. A launch party is scheduled for Monday, August 15, at the new location of NBX Bikes at 729 Hope St. from 5-8 p.m. Snacks and beverages will be provided by Chez Pascal and Bucket Brewery.
"We're so proud of the work we've already done and now we're asking the community's help to make the next phase of this project happen," Line Daems, the owner of Kreatelier and coordinator of Off-Grid on Hope, says in a news release. "The Hope Street Merchants believe strongly in supporting the community where we work though neighborhood improvement projects, and this is our most ambitious one yet. We invite everyone to join us for a fun, casual evening and an opportunity to learn more about this innovative project."