Lifting Layers to Create New Artwork
John Jacobson has created fifty new pieces from hundreds of pounds of waste bound for the landfill.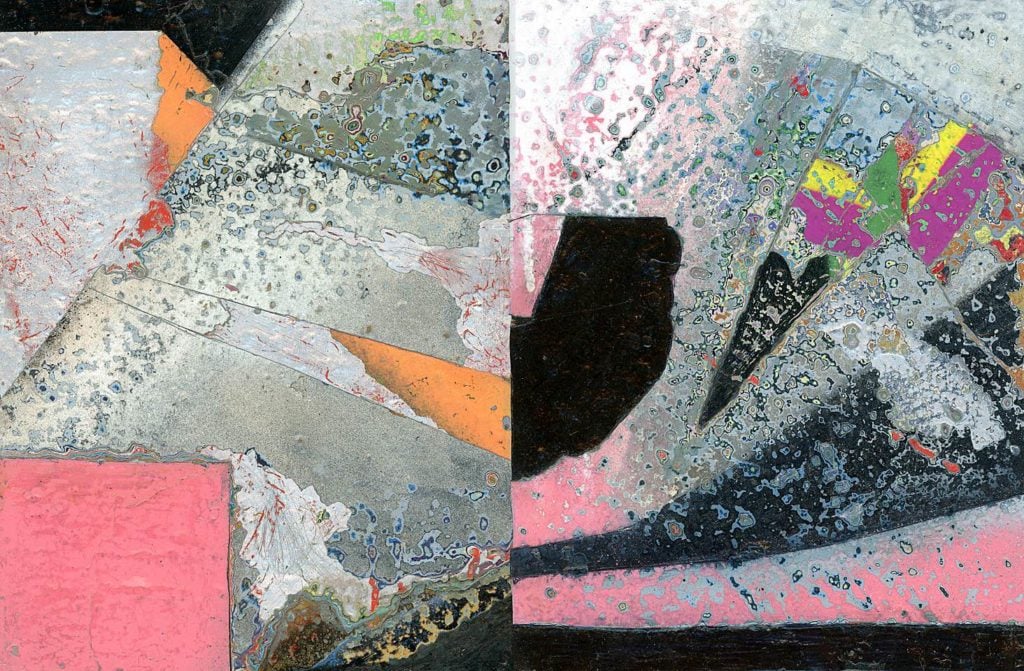 It was a cinderblock wall covered with 10,000 layers of paint. Layer upon layer — each one a different color and texture — created by graffiti artists from all over the world who have visited the Avenue Concept, a public art space in Providence, over the past decade.
In April, the paint was peeling and John Jacobson, a resident artist there, worked with others to remove it. At first it came off in chips, then in whole pieces. One of the aims of the Avenue Project is to reuse existing materials to create new art. Jacobson thought they could make jewelry from the chips. Then he saw even more possibility when the paint started to come off in sheets — hundreds of pounds worth.
"J.J. has carved it, cut it, drawn on it, painted it, scraped it, microwaved it, collaged it and generally tested its potential in any way possible, says Yarrow Thorne, founder of the Avenue Concept.
In doing so, Jacobson saved waste from the landfill, and created more than fifty pieces of new artwork made from the graffiti material. He's not a graffiti artist himself, but he's fascinated with the culture and says he takes a counterintuituive approach to it in his own work.
So while graffiti artists often chose big canvases, he's started out with smaller ones. And while they are always adding layers, he's been literally uncovering them like an archaeologist and making them more abstract.
The result is an exhibition for an ongoing project known as "Draw to Live: A Show of Recent Work by John Jacobson." There's a free reception tonight from 7-9 p.m. at the Drawing Room, 479 Washington St., Providence. For more information, go here.